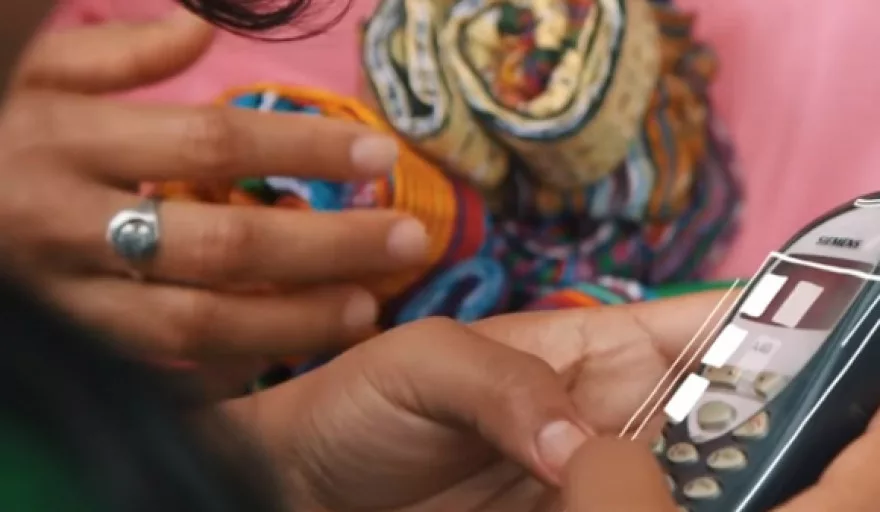 Facebook's bold initiative to bring free internet access to the world's four billion people who do not have it, and to increase connectivity among those with limited access, has received a somewhat controversial reception; with polar opposite opinions on its feasibility – marred by issues of net neutrality – reliability and sustainability.
Of course, these are just some of the debates being considered by people around the world since the site's Founder, Mark Zuckerberg's announcement of the US$1 billion project two years ago. In this time, Facebook's Internet.org – recently renamed Free Basics by Facebook to distinguish the service from its wider technology-orientated corporate social responsibility goals – has been launched in 19 countries across Asia, Latin America and Africa; teaming up with mobile carriers and technology giants along the way to "remove barriers and give the unconnected majority of the world the power to connect".
Users with data-enabled phones can access a free website through their mobile browser, and those with a smartphone can download an app from the Google Play store. Designed to bring a low-data version of Facebook, its Messenger service and a selection of local websites, the platform makes it possible to provide not just access to the web, but improved access to healthcare, the job market, sports updates and drive financial inclusion services forward.
July, 2015 marked the one-year anniversary of Free Basics in Africa. Working closely with more than a dozen mobile operators across Kenya, South Africa, Tanzania, Senegal, Zambia, Ghana, Angola and Malawi, the Company has been gradually increasing the rollout of this service.
Marking its continued desire to bring its own service to a bigger audience, the social media giant also opened its first office on the African continent a month prior to this in Johannesburg; appointing Nunu Ntshingila as the new Head of Africa.
Free Basics by Facebook is simultaneously increasing the number of businesses and people using its own social media platform – generating more profit for them – and growing the number of people active online, growing the revenue of partnering network companies. Of course, all businesses need to look after number one, but the initiative is raising eyebrows as the public search for the catch.
Net neutrality
Free Basics has come under fire as an initiative with an underlying motive; not only bringing more of the population online, but increasing the Facebook user base. In some cases, this will naturally encourage target users living below the poverty line to use what little money they have to pay for a data service to access the site.
It is also said to be creating a false perception of the internet, with the number of websites currently available restricted to 50. There are two main issues with this. Firstly, it shelters the first-time user and does not provide the required education in internet basics, such as taking the right security measures and understanding the importance of privacy. Secondly, while Free Basics provides limited internet access to those who would not normally have any, many argue that it cuts them off from a major part of the actual internet, creating a 'digital divide'.
It is this second point which many experts are picking up on, claiming that the restrictions create a "walled garden" of internet services, shutting the rest of the market out to suffer a loss. This, in itself could kick-off a very unhealthy business trend as more companies look to create similarly restrictive platforms. Letting service providers decide which internet services will be privileged over others interferes with the free flow of information and people's rights; it therefore endangers freedom of expression and equality of opportunity, also known to many as 'net neutrality'.
"The biggest loophole in this initiative is that it will eventually kill competition. Companies which have been in the market for a while will end up joining the league. They will pay the telecom companies to allow users to utilise their services for free. Naturally, the user base of these companies will increase. These companies will start making more profits. They will use this money for extensive branding and marketing. More users will start switching to them. The competitor company, who hasn't joined the Free Basics by Facebook league will face a plummet in its user base," an article published on Quora.com explains.
Universal connectivity
In one respect, creating a monopolised market seems like a calculated move, however for Facebook, perhaps the need to tackle affordable internet outweighed the consequences.
Despite having held similar motives towards affordability, an indigenous and entrepreneurial company that has not yet joined the initiative risks closing its doors on the market it has been trying so desperately hard to provide for, for years.
While experts question the plausibility of the platform's motives, Zuckerberg has been extremely vocal about Free Basics, stating that it is primarily driven by an intrinsic desire to see the world connected, not by a for-profit motivation.
Earlier this year, he published the following on his Facebook page in response to the backlash: "Universal connectivity and net neutrality can and must coexist. To give more people access to the internet, it is useful to offer some service for free. If someone can't afford to pay for connectivity, it is always better to have some access than none at all. Internet.org doesn't block or throttle any other services or create fast lanes — and it never will. We're open for all mobile operators and we're not stopping anyone from joining. We want as many internet providers to join so as many people as possible can be connected.
"…Every person in the world deserves access to the opportunities the internet provides. And we can all benefit from the perspectives, creativity and talent of the people not yet connected."
Sustainability
There is no doubt that something needs to be done to bridge the digital divide and leverage the African economic boom and technology revolution to bring connectivity to the substantial portion of the 1.1 billion people on the continent who still cannot access the internet. However, the Free Basics model – giving users a taste of connectivity before prompting them to purchase pricey data plans – fails to acknowledge the economic reality for millions of people who cannot afford those plans, or even a smartphone in the first place; which ultimately means this initiative falls flat at the first hurdle. Those who can access the service risk getting stuck on a separate and unequal path to internet connectivity, which will serve to widen and not narrow the digital divide.
Ultimately, this leads to the question of whether something is better than nothing. However, the main sticking point is this: how is someone living in complete poverty – Free Basics' target audience – going to raise the money to buy a mobile device in the first place to access the internet, even if it is free? This seems to suggest that the target audience is actually those with a mobile device already, who may already pay for data access, thus the prospect of getting the service they have already minus the cost, albeit limited, must appeal greatly; and changing mobile operator to gain access to the free service to save what money users have, is also something to be considered.
In Africa, this won't be the picture for long though, as Facebook is planning to launch a satellite that will support its Free Basics project by providing internet access to even the most remote parts of Africa in the second half of 2016. In partnership with French firm Eutelsat, Spacecom's Amos-6 satellite is set to substantially reduce the cost of mobile internet over time to support the overall growth of the communications industry in Africa.
As more and more people in emerging economies turn to Free Basics to gain a small taster of what the internet has to offer, one thing's for certain; Zuckerberg will continue to be seen as a game-changing auteur who is striving to make his service a catalyst for internet adoption around the world. And this approach is largely working; bringing people online faster than ever before in line with Facebook's goals to connect two-thirds of people globally who are currently offline, reducing the cost of mobile internet by 99 percent in the next 10 years.