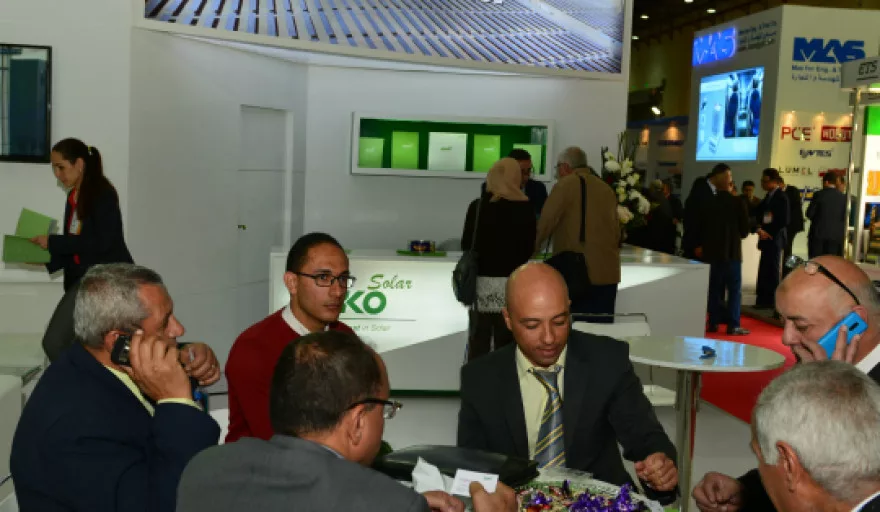 In recent years, Egypt has been attracting the attention of major international solar energy developers and investors. In the next few years, the country is due to install more than 6.5GW of solar power capacity with investments totalling more than US$30 billion.
Solar-Tec exhibition, co-located with the 26 year old Electricx exhibition, attracts thousands of regional utilities and regulatory authorities, leading developers, contractors, consultants, system integrators, project managers and distributors who are constantly looking to source the latest solar technologies from both the local and international markets. The exhibition is a key platform for leading international manufacturers who have been awarded tenders for major projects in the country.
New at Solar-Tec 2016
· Dedicated solar hall with leading international brands and more of focus on manufacturing. Exhibitors include JA Solar, JINKO Solar, Conergy, PARU and more.
· Prestigious conference highlighting major challenges faced by developers in the region and panel discussions suggesting solutions and best practices.
· Knowledge seminars/workshops from key exhibitors who have the market know-how.
· B2B meetings pre-set between regional developers/contractors and international manufacturers.

To enhance the knowledge sharing experience and to facilitate business networking, the organisers of Solar-Tec have designed various comprehensive programmes highlighting key project developments and investments in and around Egypt. This year, based on extensive research about the market and current demands, the exhibition and conference will touch upon key subjects like energy storage, both on-grid and off-grid.
EVENT DETAILS
WHEN: 4-6 December, 2016
WHERE: Cairo International Convention Centre, Egypt
REGISTER: info@solartecegypt.com
WEBSITE: www.solartecegypt.com