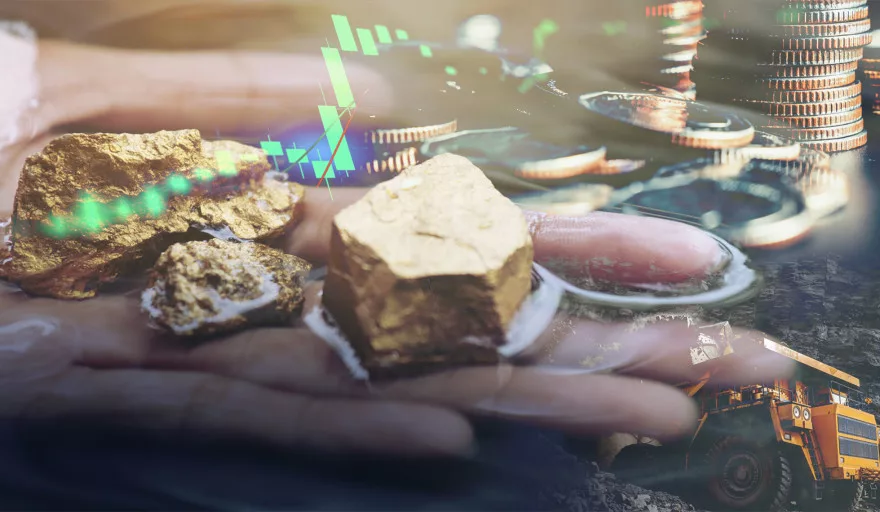 The Golden Incentive
With economic recovery in mind, an incentive for the biggest gold miners in Zimbabwe to produce above output targets has been extended
Writer: Jack Salter
For millions in Zimbabwe, gold mining is a major mainstay.
There are more than 4,000 recorded gold deposits in the Southern African country, however these have remained largely unexplored and have thereby limited growth in the gold industry.
Indeed, despite gold production improving to around 27 tonnes in 2021 according to official figures, Zimbabwe sits on an estimated 13 million tonnes of unexploited reserves, of which only a mere 580 tonnes have been exploited since 1980.
The discovery of new, richer deposits has also been limited by the lack of modern exploration techniques in Zimbabwe, further slowing industry development and growth in a country that sees the mining sector as one of the main drivers of its economy.
As gold exports are one of Zimbabwe's major foreign currency earners, along with platinum and tobacco, an incentive for the country's biggest gold miners to exceed state-set production output targets has been extended.
Large producers that do so will receive 80 percent of the payment for the additional output in foreign currency, compared with the existing 60-40 split between foreign and local currency payments for gold produced in Zimbabwe, however those already operating at full capacity will be unable to benefit.
It comes as gold miners in the country maintain they can only make the investments required to revitalise Zimbabwe's economy if they retain a greater share of their foreign currency earnings.
The latest extension to this gold miner initiative goes a step further in attempts to tame inflation by Zimbabwe, which began selling gold coins in July. By providing a store of value to the country's plunging currency, the goal of such a novel strategy was to lower demand for the US dollar in a nation that suffers from an acute shortage of dollars, and give the population a viable alternative.
Zimbabwe's central bank sold 1,500 gold coins during the first week of their release to the market, a favourable uptake that has resulted in plans being formulated to release another 2,000 coins.
Two local lenders, meanwhile, have been identified by the Zimbabwe government to provide US$1 billion worth of funding over the next five years to help the country's mining industry.
A five-fold increase has been outlined by state-owned Kuvimba Mining House, one of Zimbabwe's largest mining firms, at its Shamva gold mine operation. By 2023, it is expected that the mine will be able to produce 400kg of gold per month.
With Zimbabwean gold output having climbed a further 47 percent in the first seven months of this year, a US$4 billion gold industry is being targeted next year by the government, accounting for a third of the country's entire mining sector.
Incentivising the nation's biggest gold miners to produce above state targets will contribute significantly to the achievement of this ambitious but achievable target.