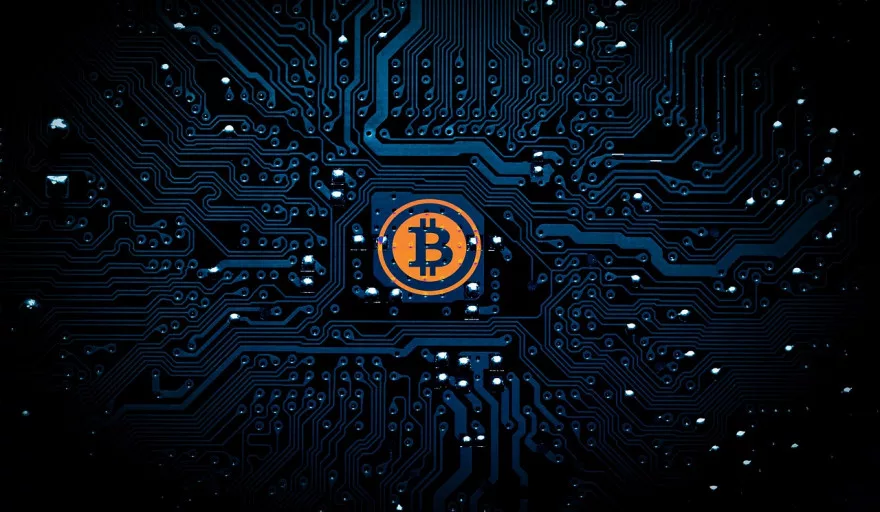 The African Continental Free Trade Agreement (AfCFTA) is undoubtedly great news for Africa. Access to new markets, improved trade links and increased integration are just some of a few benefits that come with the new continent-wide free trade agreement. However, to ensure the agreement reaches its full potential, there is an urgent need to address some of the longstanding issues that have hindered the growth of trade across the continent.
As Africa moves into this new era, businesses require an effective way to trade goods. In the absence of an official continent-wide currency, cryptocurrencies offer a viable means of exchange. The wide variety of coins means businesses have different options to choose from to suit their unique needs.
Enabling effective and efficient payments
According to a recent report, more than half of Nigerians and South Africans said it took them more than a day to receive funds when they were transferred to them. This statistic is a cause for concern, especially when you consider its impact on Africa's two largest economies and most dynamic business hubs. For companies (especially SMEs) to take full advantage of the AfCFTA, they need a payments system that enables a quick and reliable flow of funds for transactions across the continent.
The issue of cross-border payments is also one that needs urgent attention. Cross-border payments with traditional banks can be slow and expensive. In many cases, it can be much easier to take physical cash on an aeroplane and give it to the recipient than to make a bank transfer. Cryptocurrencies provide a secure, instant and nearly free option for cross-border financial transactions that will make it easier for businesses to take advantage of the new business landscape.
Transforming access
For many African countries, the informal sector plays a huge role in the economy. However, for decades, the traditional banking industry has struggled to serve this sector, even though some studies suggest it could contain over $1tn in wealth. Most businesses within the informal sector don't keep the necessary official documents to set up traditional banking services, leaving them with cash-in-hand as their main medium of exchange.
This isn't a problem within a local or domestic context but it certainly isn't the most practical option for the cross-border trading opportunities the AfCFTA brings. With this in mind, the question now becomes how to equip Africa's informally employed, unbanked population with the tools to benefit from opportunities in new markets?
Cryptocurrencies offer an alternative to the current financial system, with lower barriers to entry and a more inclusive system that is designed to work for everyone. The traditional banking system's cost structure often makes it prohibitive to acquire workers from informal sectors, whereas an open financial system that anyone can access, in theory, makes it economically viable to do so. As a decentralised platform open for anyone to use, cryptocurrencies fit right into this mould and can help with the major issue of financial inclusion. After all, incorporating the informal sector into the AfCFTA not only helps these businesses directly, but supports the wider growth of their country's economies.
Greater stability
From the European Union (EU) to North American Free Trade Agreement (NAFTA), the global economy has been characterized by a time of increased integration and with the AfCFTA, Africa is following a similar trend. In some regions, the lessening of protectionist measures has not just merely been a move to promote free trade but has also acted as a precursor for a single common currency. Take the EU for example, whose four freedoms of movement, capital, labour and services laid the foundations for the introduction of the euro in 2002.
In Africa, there have been continuous murmurs of a single currency and understandably so. Trust within African countries in governments and currencies is not very high and with increased intra-African trade, there's set to be increased exposure to currency fluctuations. Inasmuch as there are those who benefit from this, there are always losers too and in emerging markets across the continent, it is often those at the grassroot level that pay the price.
Whether or not Africa will ever have a unified currency is up for discussion but as long as there isn't one, cryptocurrencies like stablecoins offer a viable alternative that can make it easier for the situation to be managed. Stablecoins are effectively a type of cryptocurrency backed to fiat currencies like US Dollars that are, in theory, meant to eliminate the volatility that is associated with some cryptocurrencies such as Bitcoin. These stablecoins do not only provide a secure and predictable tool for exchanging goods, they bring with them the benefits of both fiat and cryptocurrencies.
Is Africa ready for cryptocurrencies?
We recently surveyed more than 7,000 consumers from across the world to find out their thoughts on the future of money. According to the survey, when asked the question "Do you think a single global currency would make the current financial system better or worse?" almost three times as many respondents from Nigeria and South Africa said it would make it better, compared to the UK.
The research also provided some insights into why cryptocurrencies will find a very open and expanding market within Africa. Where traditional ways of exchanging value are very expensive, prohibited or subject to fraud, savvy people will love the distribution and the access that cryptocurrencies provide. With this in mind, African markets may well be quicker to mass adoption of cryptocurrencies than developed markets.
There are many ways cryptocurrencies could make the AfCFTA more efficient. However, there are still many misconceptions, especially that cryptocurrencies are mostly used by criminals, but that couldn't be further from the truth. This is because most people think cryptocurrencies are anonymous, when in fact it's the opposite – all Bitcoin transactions are transparent for the whole world to see.
People might not be able to link the identity to a cryptocurrency right away (that is also why it is sometimes called 'pseudo anonymous'), but once they do, they can track everything you've ever done on the Bitcoin network. This makes it a particularly bad tool for illicit use.
Cryptocurrencies are uniquely placed to resolve many inefficiencies in Africa's financial system and bring the benefits of this great new free trade agreement to more people. With the right understanding and application, cryptocurrencies could easily be one of the tools to strengthen Africa's push into its next era of trade.
Article by Marius Reitz, General Manager for Africa, Luno