PPC Barnet DRC has left its indelible footprint on the construction industry by providing concrete solutions across the Democratic Republic of the Congo.
CEMENTING SUCCESS
Established 130 years ago, PPC Barnet DRC is a national institution in South Africa (SA) that has grown its position by expanding to the border of Southern Africa and into Ethiopia and Rwanda.
In 2017, the company commissioned Chinese company Sinoma International Engineering to construct a plant so PPC Barnet DRC could be set up as a division of the Pretoria Portland Cement (PPC) group in the Democratic Republic of the Congo (DRC). It was another three years before the plant, a greenfield project with state-of-the-art technology, was opened.
Today, the company is among the country's top three cement manufacturers and suppliers. The plant annually produces around 400 to 500 metric kilotonnes (kt) of cement, but the full capacity measures 1,200kt, which PPC Barnet DRC hopes to reach.
Although DRC is rich in materials and minerals, it lacks infrastructure. However, PPC Barnet DRC is helping to change the landscape by supplying the construction industry with cement, aggregates, ready-mix concrete, premixes, and fly ash. DRC is a challenging environment, but due to the country's need for development, the construction industry is experiencing significant growth. There is a demand for roads, bridges, schools, hospitals, and housing, which has subsequently created opportunities for building companies and suppliers.
Architects and contractors use PPC Barnet DRC's cement for large building projects, and its factory is situated 300 kilometres (km) from the capital city of Kinshasa, along with two other cement manufacturers. These three companies are ideally located in central DRC and benefit from stable energy supply from the Inga hydropower plant project and its proximity to the Atlantic Ocean on the south bank of the Congo River, essential for importing materials.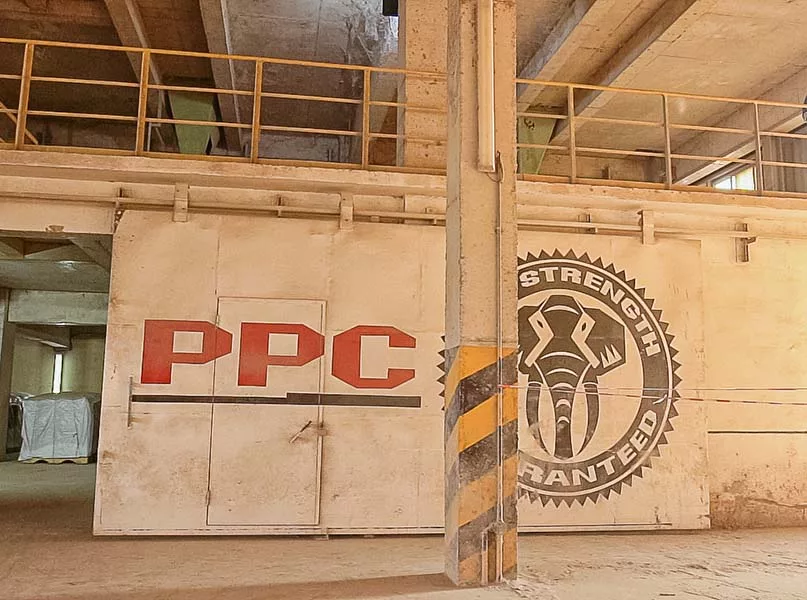 CHALLENGES AND OPPORTUNITIES
Despite the challenges that working in DRC presents, such as a complex tax system where cement companies have over 60 different taxes to pay, PPC Barnet DRC senses a strong willingness to invest and a lot of potential in the country. In addition to its involvement with significant projects over the last few years, the company has launched Digiciment, a revolutionary digital app that any store can register on, and customers can conveniently order cement products from.
Digiciment has changed customer engagement across DRC and other African countries, as it allows a simple and secure automated credit card transaction for people who would otherwise have to visit PPC Barnet DRC's commercial office. This would typically take around two to three days, whereas it is now instantaneous. The app also allows PPC Barnet DRC to track the delivery status of the order when it leaves the warehouse.
The app connects the customer and the company, enabling a positive user experience; however, as PPC Barnet DRC discovered, not everything in the country is so well connected. As with every opportunity, there are obstacles that must be overcome. The construction industry faces difficulties in DRC through inadequate infrastructure, regulatory issues, and political instability, and these challenges can impact the progress of building projects. The country relies on various materials, including cement, steel, and wood; this is where PPC Barnet saw the opportunity to open its DRC branch.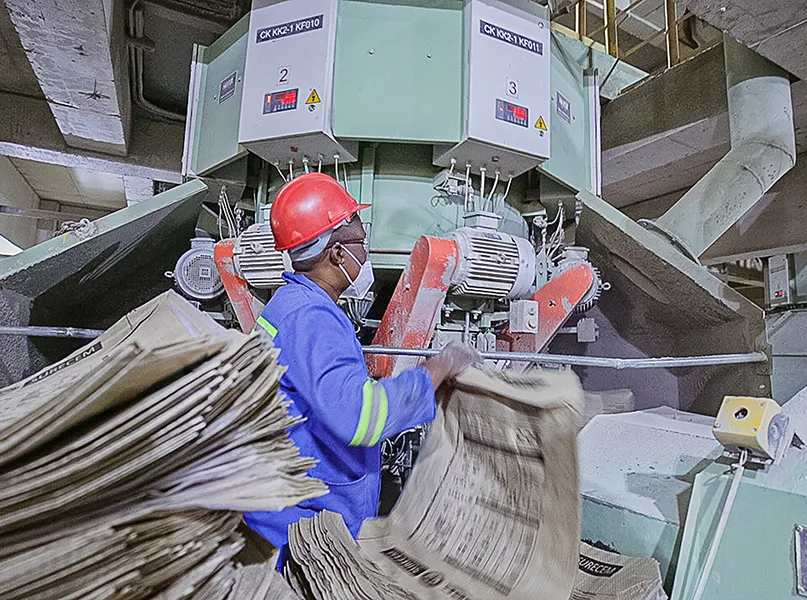 To reach customers nationwide, PPC Barnet DRC adopts a multi-modal approach when a location is not directly connected by road. It often sends products along the Congo River as there are only two main highways on the national road network through DRC, which is a large country covering 2.345 million square kilometres (sqkm) and populated by more than 100 million people.
Cement is loaded onto barges and transported by sea for 25 days to the north and 20 to the south. To reach even further into southern DRC, the cement then travels by train, taking 50 to 60 days in total. As much as DRC is challenging regarding distribution, PPC Barnet DRC is in an ideal location to operate its plant, which runs on coal as gas is unavailable. There are no natural coal resources, so the company has to be situated close to a port for coal imports.
Thanks to its unique location in the country, PPC Barnet DRC is a powerhouse when it comes to cement production. The company's plant has a cement manufacturing capacity of 3,000 tonnes per day and is located near Kimpese, a town in the Cataractes District of Bas-Congo Province. It is a rotary kiln, dry process integrated cement plant, boosting employment in nearby villages.
Nearly 250,000 tonnes of cement were produced by PPC Barnet DRC in Q1 and Q2 of 2022, up by six percent compared to the previous year. This represents a 40 percent utilisation of the plant's total capacity.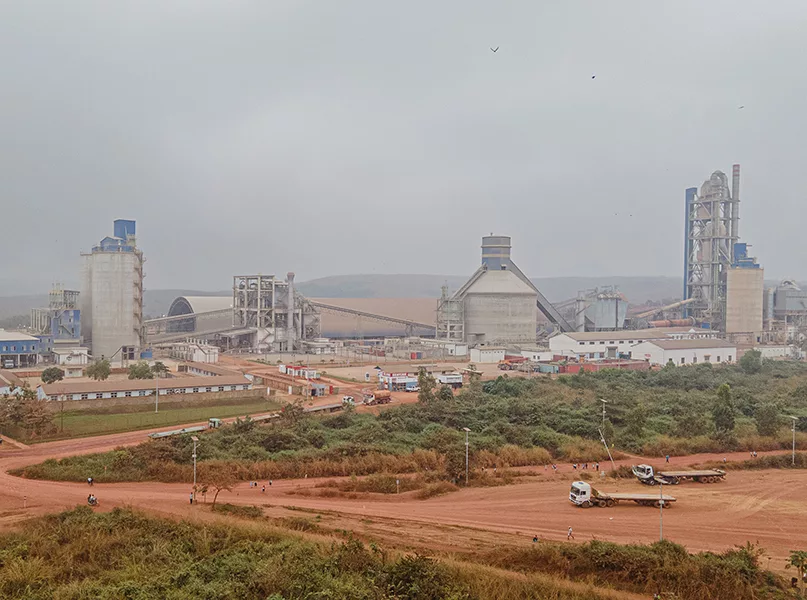 CONSTRUCTING THE FUTURE OF DRC
With plans for expansion in four new locations, PPC Barnet DRC will create more employment opportunities for the local Congolese community. The company wants to grow by opening more warehouses in the southeast of DRC. Furthermore, the plan to improve its IT systems will assist in aligning the business with further structural developments for the organisation.
Alongside quality, service, and delivery, PPC Barnet DRC ensures that sustainability is part of its business strategy by committing to reducing its fossil fuel usage, by adding biomass to its processes and minimising plastic waste.
There is a degree of responsibility in working and operating in DRC as it is rich in biodiversity, with the second-largest rainforest in the world and Africa's greatest expanse of tropical areas. Managing land through concurrent rehabilitation and maintaining biodiversity, as well as complying with environmental legislation, are practices that PPC Barnet DRC takes seriously.
As expansion is something which PPC Barnet DRC is prioritising, the company will continue to add to its product line. With the expansion of products and warehouses, the workforce must also grow. Congolese talent from engineering schools and university programmes will provide the organisation with skilled labour, which helps to build the economy of local communities.
To recognise the dedication and hard work of the PPC Barnet DRC team, the company holds an awards ceremony every quarter. Trophies are handed out to nominated employees across five categories – change management, special projects, customer service, health and safety, and industry performance – with a committee from all levels of the business deciding who the recipients are. Additionally, certificates are given to teams for collaborations that yield positive results.
PPC Barnet DRC's commitment to surrounding communities is paramount, ensuring it limits emissions to improve conditions. Therefore, the company is not only helping to build DRC, but paving the way for a bright future for the Congolese population.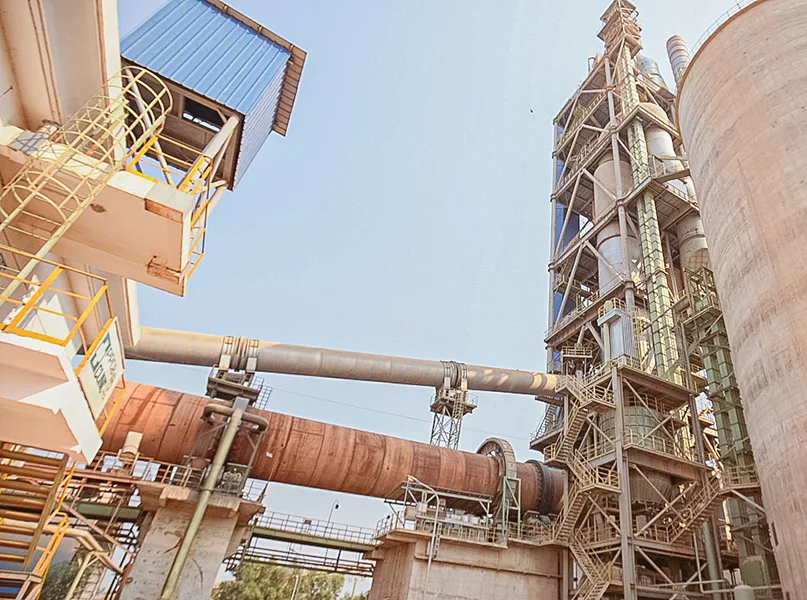 PPC BARNET DRC PARTNER