Carried on a tide of continual evolution, M24 Logistics is the go-to partner for accessible and affordable e-commerce solutions. General Manager, Rita Swart, unpacks the company's growth and customer-centric outlook.
THE PARTNER OF CHOICE
As an enabler of e-commerce logistics across Africa, the name of the game is growth for M24 Logistics (M24L) – both in facilitating the growth of its customers, and in pursuing its own expansion.
The company sits within a dynamic market, as an industry segment defined by significant growth potential in line with ever-increasing customer demand and the heightened expectations of consumers for ever-evolving solutions and service types. Indeed, as researched by World Wide Work, e-commerce jumped in 2021 from 2.8 percent of total retail sales to four percent, reaching 4.7 percent of the expected R1.16 trillion retail sales in 2022.
To accommodate this burgeoning market, M24L has developed an expansive reach from its base in Johannesburg with a distribution network encompassing over 30 countries across Africa. Despite this vast geographical footprint, M24L is proud to maintain a delivery lead time of 1.79 days from order placement from its Johannesburg facilities for South Africa deliveries.
"We are one of the leading one-stop solution providers for B2B and B2C e-commerce clients in South Africa," opens Rika Swart, General Manager of M24L.
"In our previous 12-month cycle, we shipped more than 11 million units and 1.6 million parcels with a fulfilment rate above 99 percent," she shares.
M24L's e-commerce solutions span four different pillars, namely imports and exports, B2B, last mile solutions, and e-commerce fulfilment. The latter is operated from the two facilities in Johannesburg, which boast a combined fine-picking storage capacity of 43,000 square metres.
"From the moment of receiving stock, each stock keeping unit (SKU) is tracked individually, enabling us to maintain real-time inventory levels for our roughly two million units stored," Swart elaborates.
"Over the past decade of growing our business, we have gained valuable experience in handling diverse product ranges with the number of current unique SKUs handled averaging 250,000 monthly."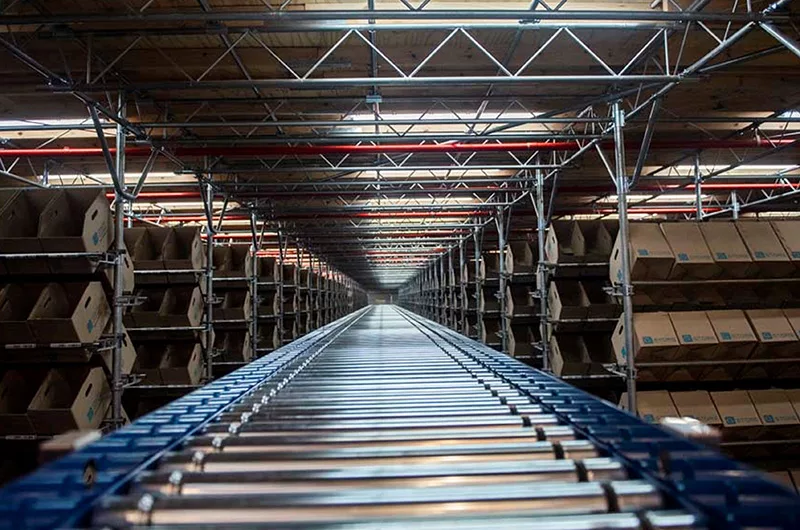 THE M24L FAMILY
Throughout the significant growth and evolution that M24L has undergone in the past 10 years, the company has successfully retained a loyal base of customers. "Our long-time customers will remember our early beginnings more than a decade ago as On The Dot, a business associated mainly with book distribution and one of South Africa's e-commerce fulfilment pioneers," shares Swart.
It was during this time that On The Dot was incorporated into Media24's media distribution operations. Assuming the new brand name of On the Dot (OtD) Contract Logistics and working closely alongside On the Dot Media Distribution, the operation began to evolve towards specialised e-commerce logistics and supply chain solutions. As such, a split from the brand and a new name ensued. M24L was chosen to reflect the business' relationship with Media24, with a new slogan to match – 'enabling e-commerce growth'.
"Our slogan reflects our passion for enabling e-commerce growth through diversified solutions, delivering service levels that meet our customers' expectations at competitive rates," she says.
Today, Swart credits M24L's ongoing affiliation with its parent company as a crucial differentiator.
"Being part of the Media24 family gives us access to the latest technology and system support, ideally positioning us to unlock technology driven solutions," she outlines. "It also presents the unique opportunity to coordinate interactions with our print, digital, television and events teams to grow e-commerce and to offer a larger range of services."
CUSTOMER FIRST
It is this range of services that makes M24L stand out from its competitors, whether within fulfilment, customer service, or last mile solutions. Its storage and distribution ecosystem enables clients to increase reach and margins without having to outlay capital on infrastructure or back-end system development.
Meanwhile, up-to-the-minute real-time tracking is smoothly integrated with the M24L customer service portal, which is backed up further by order tracking via the website or call centre. Complementing this is the in-house expertise in import and export capacity to enable international fulfilment, unlocking new markets for all M24L customers.
"Our role in enabling e-commerce growth is twofold. Firstly, we provide facilities and platform solutions that facilitate and enhance e-commerce for various business models. Secondly, we execute the fulfilment of the order and manage the last mile to deliver on the promise made to the customer," Swart shares.
In acting as a dark store for the retailer and providing various last mile solutions, M24L maintains a customer-centric outlook. Indeed, the customer acts as a polestar to guide M24L's evolution, on the understanding that this perspective is vital to be a true partner for growth.
"We pride ourselves on our customer obsession and living the values that are deeply embedded in our culture," she continues. "It may sound like a cliché, but for us, being a true partner that focuses at all times on supporting our customers' efforts to grow their e-commerce is what energises us."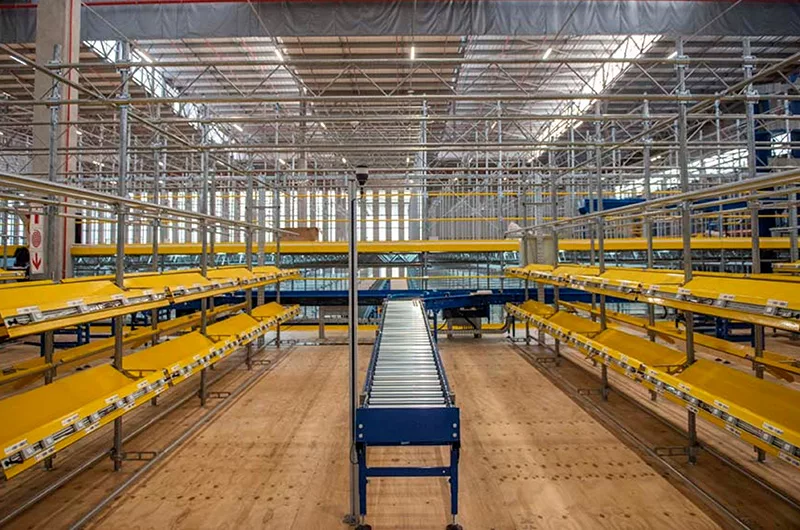 LOOKING TO THE LAST MILE
Channelling this customer-first philosophy into future endeavours, M24L is currently further developing its last mile solutions. By so doing, the company leverages its extensive geographic footprint to offer competitive pricing on what is typically the biggest expense in e-commerce for its customers. As a result, they can benefit from the scale of M24L's pricing and its robust relationships with courier partners for competitive delivery costs while capitalising on its imports and exports capability.
"Last mile solutions are a major focus area for us to enable e-commerce for those in the wider e-commerce market that don't necessarily want to be in our warehouse but still need to get their product to their consumer," explains Swart.
"We are excited about this new chapter that will see us launch advanced integrated omnichannel e-commerce fulfilment solutions, including on-demand delivery from store with optimised last mile solutions. It is all part of our commitment to enable our customers' e-commerce growth."
Staying true to this core mandate, M24L will continue to enable growth by supporting D2C, B2C and B2B with customised solutions through its four service pillars.
This is no simple feat, especially as the current economic climate has put a damper on growth in the sector as pressure on the disposable income of customers appears to be slowing e-commerce's expansion. Nevertheless, as a reliable partner of choice, M24L remains steadfast in its commitment.
"My key priority this year is staying close to our teams as we navigate this ever-developing landscape and continue evolving our services to anticipate and respond to the needs of our customers," concludes Swart.
M24 LOGISTICS PARTNER