In the ultra-competitive drinks industry, Bracongo has carved out a niche for innovative and sustainable products. General Director, Cyril Segonds, presents the secrets behind this success story.
INTRODUCTION
"Working within a country of nearly 100 million people, it remains a daily challenge for Bracongo to continuously offer a range of diverse products capable of meeting several functional needs, as well as appealing to a wide range of customers across the nation. This is a very dynamic market, where the youthfulness of the population offers many exciting opportunities."
Cyril Segonds, General Director of Bracongo, believes passionately that the beverage industry is a fascinating sector to be engrossed in.
"Every day is a new experience because of how we operate in such a challenging environment, with an enriching daily routine and an array of issues that make the work constantly exciting," opens Segonds.
Bracongo was created in 1949 in Stanleyville, Democratic Republic of Congo (DRC), officially opening its doors for business in 1951 and existing as a branch of the Castel Group since 1996. It currently has more than 1,700 employees working across the provinces of Bandundu, Equateur, Kasai, Kinshasa and Kongo Central. Bracongo has carefully developed a product portfolio of 14 beer, soft drink, and water brands, four of which are pan-African.
As a member of the UN Global Compact since April 2019 and ISO 9001:2015 certified, Bracongo is a modern, secure, efficient and socially responsible company.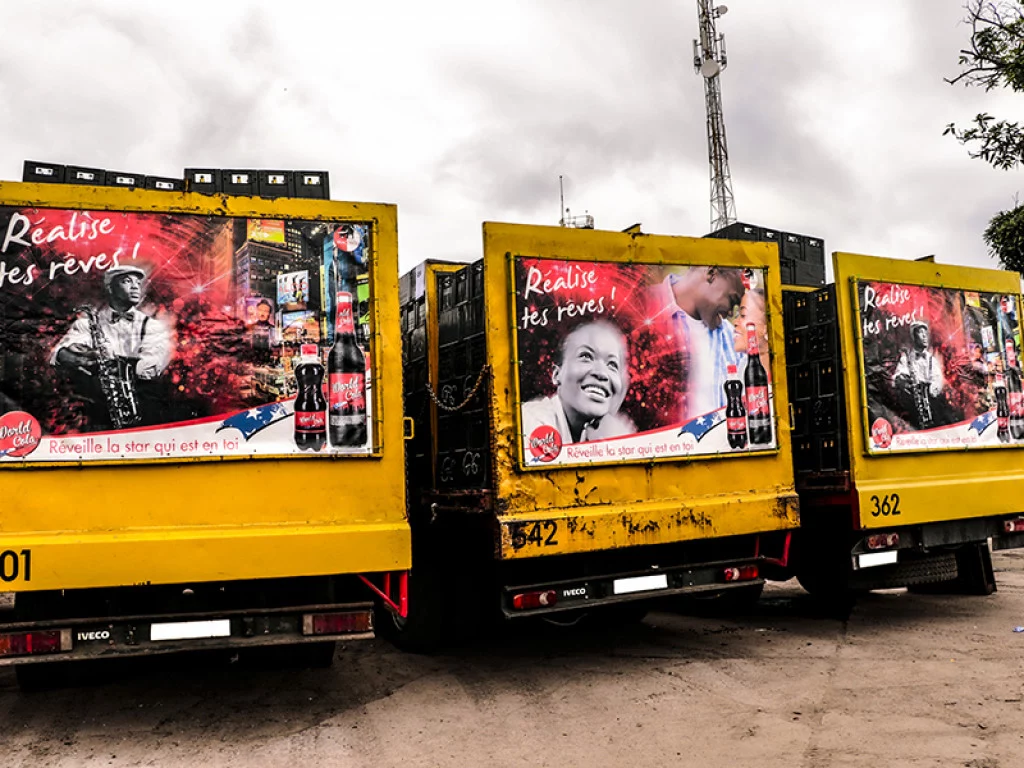 BUILDING STRONG FOUNDATIONS WITH BRACONGO
The greatest strength of Bracongo today as a business, stems from the primary brewery that stands as a key pillar of Bracongo's day-to-day operations. This facility produces a complete range of products, from water to beer, through to a wide range of assorted wines. Some of these products have been specifically tailored for the Congolese market, such as the 'Nkoyi' beer, which means Leopard in Lingala, one of the official languages of DRC. This beer is exclusively brewed in the country and remains a true national sensation. Or 'Tembo', the premium dark beer created in Katanga, which is also brewed only in the DRC and has won over its loyal customers, becoming one of the most appreciated products thanks to its smooth caramel taste.
Bracongo intends to enrich its product range by opening new segments that will allow the company to improve its array of beverages, especially in order to satisfy customers with increasingly varied needs. Segonds believes the business has some nice surprises in store for its loyal customers, as well as striving to meet sustainability goals. For example, Bracongo's range of beers includes blonde, brown or flavoured varieties, ensuring there is something for everyone.
Another facet of Bracongo's strong market position is the company's firm decision to use its status of notoriety within the nation to support local communities and to work on environmental issues. Bracongo has completely stopped the production of plastic beverages, which will bring exceptional rewards as well as facilitate actions in favour of environmental preservation.
On a commercial level, Bracongo's focus on direct distribution, even in the most remote areas of the nation, allow it to have a real socio-economic impact. This is because the company robustly believes it is important to be as close as possible to its customers.
INVESTING IN CULTURE AND COMMUNITY
As part of the company's many ambitious ventures, Bracongo recently organised the 15th edition of the Kinshasa Jazz Festival, which is called Jazz Kif.
"It is with great excitement and after two long years of absence, that we are once again organising this main event on Kinshasa's cultural agenda. As a fervent participant in the Congolese artistic scene, Bracongo, through this festival, allows the population to discover artists from abroad, and at the same time reinforces the image of Kinshasa as a cultural stronghold within Africa," details Segonds.
"Two of our most recent investments demonstrate our commitment and desire to pursue our activities in a sustainable manner. First, we have invested in a fifth production line in order to be able to provide the number of products needed to meet our customers' expectations. Secondly, we have started the replacement of our pallet fleet, replacing the wooden ones with recyclable plastic ones to fight against deforestation," explains Segonds.
As a partner of sport in general within DRC and athletics more specifically, Bracongo's energy drink 'XXL ENERGY' has recently demonstrated once again that it is not just a slogan, by supporting initiatives, such as the Congo river marathon, which tend to democratise the practice of sport as a company concerned with the well-being of its consumers.
Bracongo, partner for the second successive year of this event, reflects well the spirit of the brand XXL ENERGY, which has been present on the Congolese market for over 10 years. Bracongo has always supported the marathon, whether through the national federation or through various marathon events.
This support has been greatly appreciated by the Congolese Athletics Federation which, through its President, thanked Bracongo and its XXL ENERGY brand, without which, participation would not have been possible.
"Elsewhere, under the colours of the signature product 'Castel Beer', on May 20th, 2022, Bracongo accompanied Kinshasa's first after-work party called 'KINIKLUB' located at Silikin Village," Segonds adds.
The Silikin Village is an entrepreneurship and innovation hub established in the heart of Kinshasa, a space chosen for friendly meetings in a professional and relaxed setting. All work deserves its beer, and guests can gather round for an evening drink, accompanied by a relaxed yet vibrant environment during their discussions.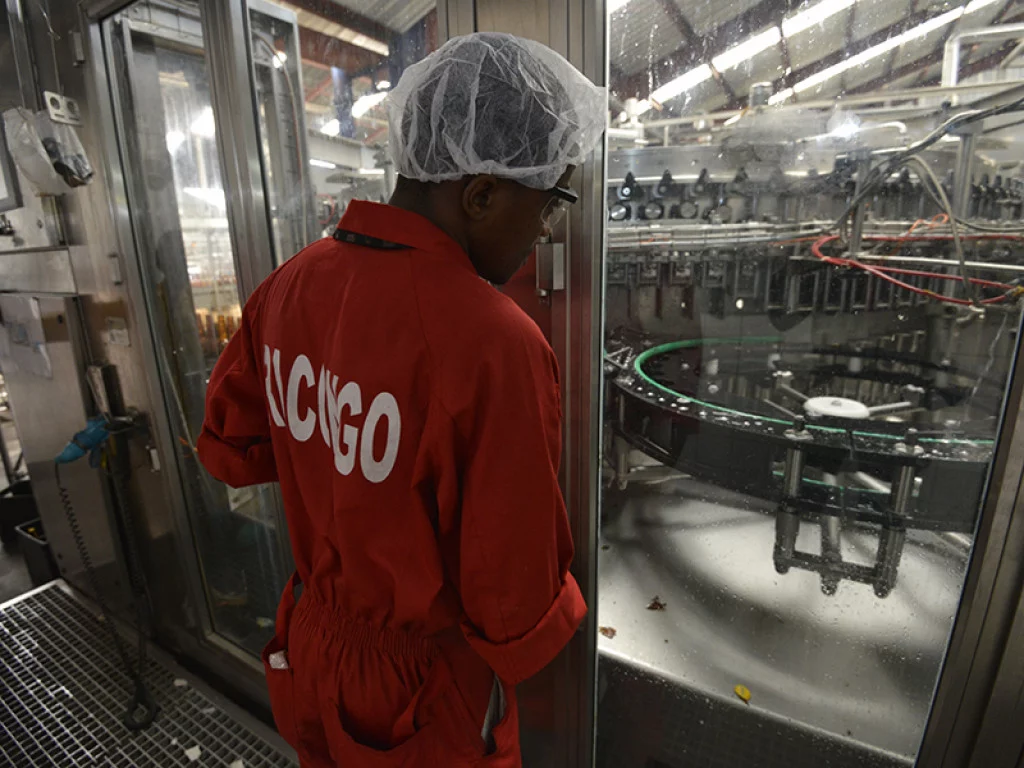 SUPPLY AND SUSTAINABILITY
Bracongo relies on a global chain of supply through which it manages a product list with a high turnover, that requires the return of glass packaging as well as a large amount of logistics management.
The company interacts with more than 200 suppliers and over 15,000 resellers to ensure constant quality and availability of its products at the best price, with a complete, fast and efficient distribution network that makes products available to all on a daily basis. Bracongo is looking to grow and expand into new territories, however this venture comes with new challenges and obstacles to reckon with.
"Expanding our coverage and our distribution network remains one of our biggest challenges, because today it is essential to bring the product everywhere that it is geographically possible to, while keeping quality high and offering an affordable price to the populations of these areas," states Segonds.
"The fluidity, the relationships, and the efficiency of our carefully curated supply chain is essential to our operations, as well as the cost which impacts the final price submitted to the customer," adds Segonds.
A recent initiative aimed at motivating and crowning excellence, as dreamed up by Bracongo, is part of the company's drive towards rewarding its staff members for their overall effort and contributions to the business and recent successes. Bracongo pays staff members a monthly performance bonus which is based on sales but also a further bonus based on the use of energy resources. This acts as an incentive, a manner of reminding employees that team collaboration and alignment is necessary on a daily basis to grow the company, but also to make them aware of the benefits associated with good environmental practices.
"Our employees are the human capital that allows us to run the company daily. Therefore, we see them as more than indispensable," acclaims Segonds.