Beauty and personal care needn't come at the expense of animal welfare or the environment, as Woolworths is proving in South Africa. We talk responsible retail with Laura Naidu, Group Head of Technology and Sourcing (Beauty and Personal Care).
INTRODUCTION
The retail sector in Africa has been one of the greatest success stories of the past decade.
Driven by emerging technologies, a growing, youthful population, and rapidly developing economies, there has been a continental consumer boom in African retail, with sales exceeding US $500 billion in 2018.
As one of Africa's key consumer markets, South Africa has ridden the crest of this retail wave. The sector represents around 14 percent of total GDP in South Africa, a country rich with more than 2,000 shopping malls.
"The retail industry in South Africa is extremely exciting; each day is different from the last," opens Laura Naidu, Group Head of Technology and Sourcing – Beauty and Personal Care at leading South African retailer, Woolworths.
It was October 1931 when the first Woolworths store opened its doors in Cape Town, capturing the public's imagination with dynamic store policies that set the company apart from its competitors.
A forward-thinking employer keen to attract and retain the best retail professionals, Woolworths was amongst the first local retailers to offer employee benefits such as a pension fund and maternity leave. The company was also an early adopter of technology, and by the early 1970s was already using a computerised merchandising system.
This dynamic thinking extends to the company's product offering, as the first South African retailer to introduce sell-by dates on food packaging, and offer pre-washed lettuce and machine-washable wool clothing to consumers.
Now with over 400 store locations in South Africa, complemented by a strong online presence, Woolworths today offers a wide range of primarily private-label fashion, home, beauty, personal care, and food products.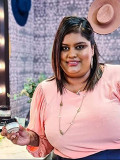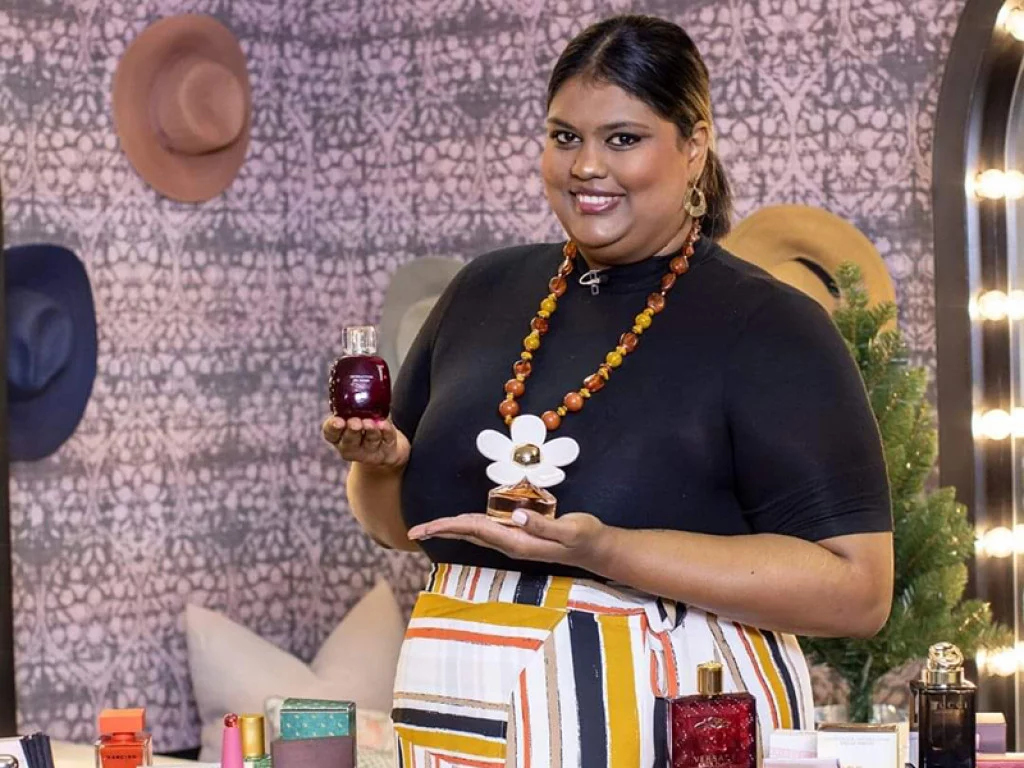 BEAUTY ESSENTIALS
For more than 90 years, Woolworths has been building its reputation for superior quality, exciting innovation, and excellent value.
Woolworths is one of three major operating divisions, along with David Jones and Country Road Group, that comprise Woolworths Holdings Limited (WHL), a leading retail group and one of the largest in the southern hemisphere with a strong presence in sub-Saharan Africa, Australia, and New Zealand.
As well as food, Woolworths today is focused on beauty and personal care in the era of wellness and self-care.
"The true purpose of make-up is to make everyone feel good about themselves, and feel empowered by the products that we launch and develop," Naidu says.
"It's about beauty with a purpose, where we want everyone to feel good from the inside out, and we can enable this through our beauty and personal care offerings."
From skincare, make-up and fragrances to bath and body, the company has an extensive range of local and international beauty brands.
Consumers browsing Woolworths' skincare collection, for example, can get all the beauty essentials they need to keep their skin looking young, fresh, and nourished.
With a wide selection of branded beauty products including bath and body treats, make-up, skincare, fragrances, perfume and beauty accessories, both men and women can stock up on the trendiest cosmetics and pamper themselves with top international beauty and fragrance houses such as Estee Lauder, Loreal, Coty, Clarins, Chanel, Tom Ford, Armani and Versace to name a few.
"The customer comes first, and is at the heart of everything that we do. We aspire to bring global trends into the local market and make them accessible for local customers, who are now much more educated on beauty products, and it's exciting to see science evolve. From a young age I was a true girly girl at heart but loved science, so I've been lucky to be able to merge it with my love for cosmetics!
"Seeing customers happy and able to access our amazing, innovative beauty and personal care products is what motivates us," Naidu emphasises.
Woolworths acknowledges the importance of diversity and inclusion through its beauty and personal care products, and its responsibility to be an agent for positive change both within the workplace and society.
In March 2022, Woolworths became the first major South African retailer to sign up to the UN Women Empowerment Principles. The company is striving to address all forms of discrimination and injustice; to this end, Woolworths is driving programmes aimed at building an organisation that is diverse, equitable, and inclusive, with a very specific focus on inclusive justice for women.
As the first large South African retailer to transparently publish its first-tier beauty, fashion, and home supplier list, Woolworths is also empowering customers to make better informed choices.
"We want to be as open and transparent as we can with our customers, and a brand of substance that says what it does and does what it says. It's part of our transparency journey from the source right to the finished product," Naidu shares.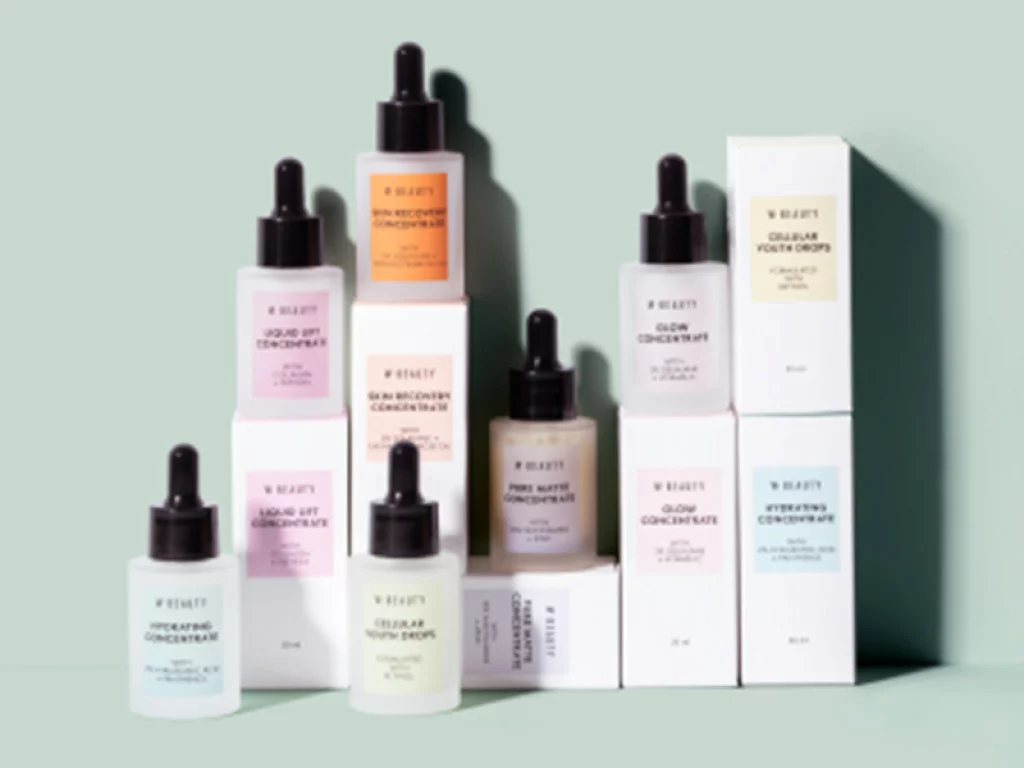 AGAINST ANIMAL CRUELTY
Meanwhile, Woolworths' private-label beauty brand, WBEAUTY, is 100 percent vegan, anti-animal cruelty and does not contain parabens. With a range of skincare must-haves, colour for eyes, lips and cheeks, plus more than 20 shades of foundation, there is a flawless finish for every face.
The brand is endorsed by Beauty Without Cruelty (BWC), an animal rights organisation that educates and informs people about the exploitation, abuse and suffering of animals, and offers humane alternatives to cruel and harmful testing methods.
The focus of BWC is on the use of animals in research, however through peaceful and lawful means, it exposes and opposes all cruelty to animals, and lobbies national, provincial, and local governments in this regard.
Private-label products are not tested on animals, and as such, Woolworths has taken a stand against animal cruelty, with policies in place to ensure its products are animal-friendly.
"From a Woolworths private-label beauty brand point of view, all products are vegan and endorsed by BWC," confirms Naidu.
"85 percent of our private-label beauty brand is locally sourced, so the vast majority of our products are made, produced, and bought in South Africa."
Not only do Woolworths' private-label branded products contain ingredients that have a proven record of safety for general consumer use, but each ingredient is screened to ensure that it is of the highest cosmetic quality grade, including the finest oils and extracts increasingly derived from natural botanical sources. A proud member of the Roundtable on Sustainable Palm Oil (RSPO), the company contributes to the production of sustainably certified palm oil.
Woolworths private-label branded formulations are also approved by renowned toxicologists, to ensure the ingredients and inclusion levels are in line with international and local safety regulations, and all cosmetics are dermatologically tested, which means they are mild and gentle on the skin.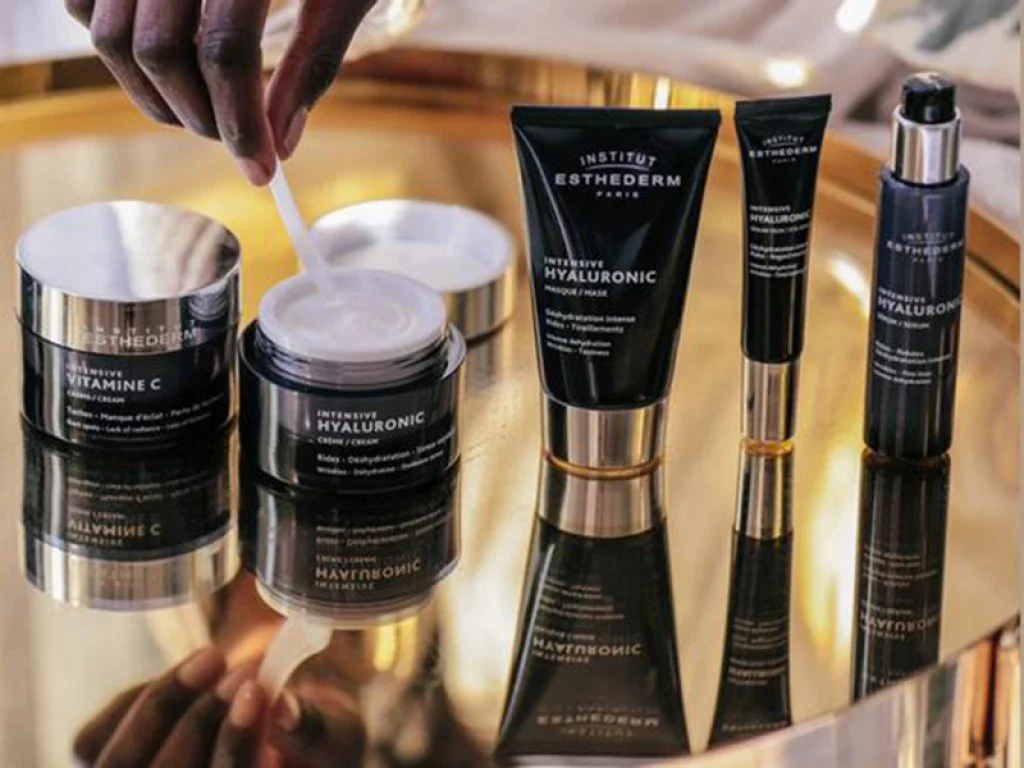 SUSTAINABILITY VISION
Since its inception in 2007, Woolworths' Good Business Journey (GBJ) programme has been the driving force behind the company's vision to become one of the world's most responsible retailers.
Last year, having taken stock of where it stood on its sustainability journey, Woolworths announced the company's next set of ambitious GBJ goals – Vision 2025+.
Woolworths' new commitments are broad-reaching and focus on three key pillars, namely to a thriving and resilient environment, to a fully transparent, traceable and ethical supply chain, and to creating a diverse and inclusive environment for employees, customers and communities.
"It is exciting to be part of Vision 2025+ as it feels like I am contributing towards a sustainable future for our generations to come," Naidu says proudly.
The meaningful impact on Woolworths' business has already been significant, with GBJ having a cumulative financial impact of almost R2 billion in savings, and the company being nationally and globally recognised for its sustainability achievements.
However, by Woolworths' own admission, it cannot enact profound, sustainable impact and progress on its own. Indeed, it requires collaboration amongst all stakeholders, including industry leaders, suppliers, customers, employees, government, business and NGO partners.
Nevertheless, the ambitious goals of Vision 2025+ elevate Woolworths into challenging yet exciting territory when it comes to sustainability, and the company is confident that it will inspire collaboration, creativity, and problem-solving amongst stakeholders to ensure the greater good of the planet and its people.