EGENCO is working towards a bright future in sustainable power supply. We speak to William Liabunya, CEO, who tells us more about the landscape of energy production for the nation.
INTRODUCTION
Electricity Generation Company Malawi (EGENCO) is making huge strides towards a better, more sustainable future in Malawi's energy sector. The company is currently playing a leading role in expanding the nation's electricity generation capacity, through a range of exciting and ambitious projects. We take a detailed look at achieving sustainability, key priorities for 2022, and overcoming the many challenges faced in the energy sector such as the destruction of power plants caused by several brutal cyclone disasters.
After graduating from the University of Malawi in 1993, William Liabunya joined the Ministry of Energy and Mining for six years, before moving to the Electricity Supply Corporation of Malawi (ESCOM), the state-owned utility that at that time oversaw generation, transmission, and distribution of electricity in Malawi. From a maintenance engineer, he then rose swiftly through the ranks to become a Power Station Manager.
When The Electricity Act was amended to allow for more players in the energy industry, which also resulted in EGENCO being responsible for power generation, he was appointed CEO for the company in January 2017. He now draws on 29 years of varied engineering experience, 24 of which came in the electricity industry.
Liabunya tells us that, "Malawi has fallen behind in power generation with one of the lowest electrification rates in Africa for a long time," and he therefore channels this into the source of his motivation, especially as he has been given the opportunity to be central to future electricity generation development.
He further tells us, "I am excited to help increase capacity in the country and witness the sustainability of our generation.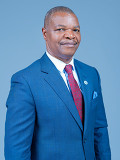 "There is much more that we can do as a nation to ensure that we are adequately supplied with power. EGENCO was an opportunity to fulfil a personal ambition and revolutionise Malawi's energy sector for the benefit of its people and economy. "
Liabunya firmly believes the current state of the energy sector in Malawi is both exciting and challenging. On the positive front, it is compelling because the government has opened the industry so that independent power producers (IPPs) can now sell to Single Buyers and to ESCOM, which is responsible for just transmission and distribution. EGENCO, while still government-owned, is one of these new entities able to sell power to the grid. The competition in general is excellent for national development.
On the other hand, EGENCO is still unable to generate enough power to meet the growing demand. The main source of power is hydro (90 percent) and has been severely affected by climatic change, as the rainfall pattern in the country has been severely declining in recent years. In addition, lately Malawi has been battling cyclones that are affecting power generation because of flash floods that resulted in the destruction of key power infrastructure in both 2019 and 2022. Liabunya adds that, "this year in fact has been the worst because as we speak, we have lost Kapichira Power Station which is responsible for 30 percent of our installed capacity resulting in the country experiencing damaging load shedding."
Starting its full-scale operations on 1st January 2017, EGENCO emerged as a result of the unbundling of ESCOM, as part of the Power Sector Reform Programme. Owned by the Government of Malawi with shareholding by the Secretary to Treasury and Secretary to President and Cabinet, the company is the leading power producer in Malawi, with an installed capacity of 442.85 megawatts (MW). The mandate is to both generate and sell power predominantly to the single buyer.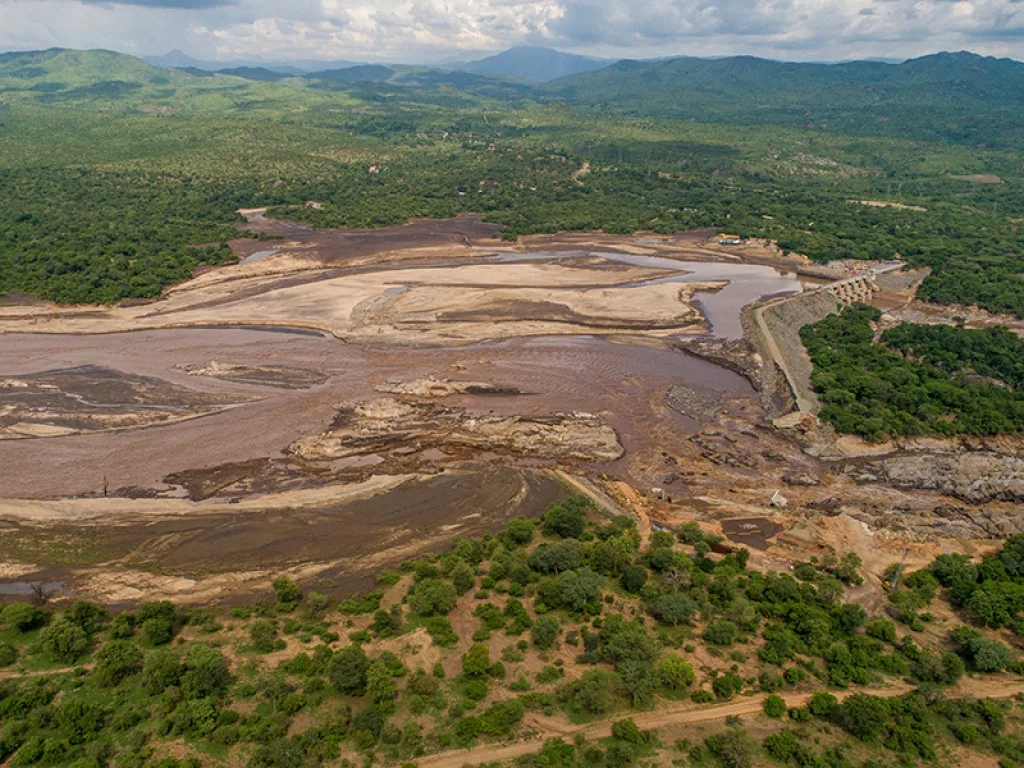 Liabunya believes strongly that the biggest difference separating EGENCO from the competition and the other IPPs joining the industry is that firstly; they are a government owned company. This means operating the power plant with the aim of serving the Malawi nation and contributing to the economy of the country. Secondly, EGENCO is different because of a vast experience in running power stations, more specifically the hydro stations. He explains how, "our approach to business also sets us apart because we are results oriented and we want to generate power for the people now, whilst also looking at the future."
Sustainability is evidently at the core of the business. For example, while other competitors in the industry are installing power plants without battery backup, EGENCO's solar plants have battery backup to ensure that the nation's grid system is stable and is operated without disturbances. "Our competitors are investing in quick fix solutions like solar and diesel plants, while our main power source is hydro which is base load."
There are several ongoing projects as part of a strategic plan, aiming to double power generation in Malawi by 2033, providing a road map to guide all work. The strategic plan is in tandem with the National Energy Policy of 2016 and the Integrated Resource Plan of 2017.
EGENCO has also built up an impressive list of completed projects in recent times. "We completed the dredging project (removing of silt from the dam), expansion and river training (diverting a river that was bringing silt and trash at the pond) at Tedzani power station. The project started in September 2018 and was completed in 2020 taking a total of 18 months. The lost live storage capacity of the dam due to siltation was reclaimed. The expansion of the dam and the reclaimed capacity means that we can keep more water at the pond. This means that we can run the machines at full capacity for longer hours during peak periods resulting in increased capacity."
There is also Tedzani III. "This project was about rehabilitation, modernisation and uprating Tedzani III. The project has made the machines more efficient and more reliable and has added 10MW to the national grid."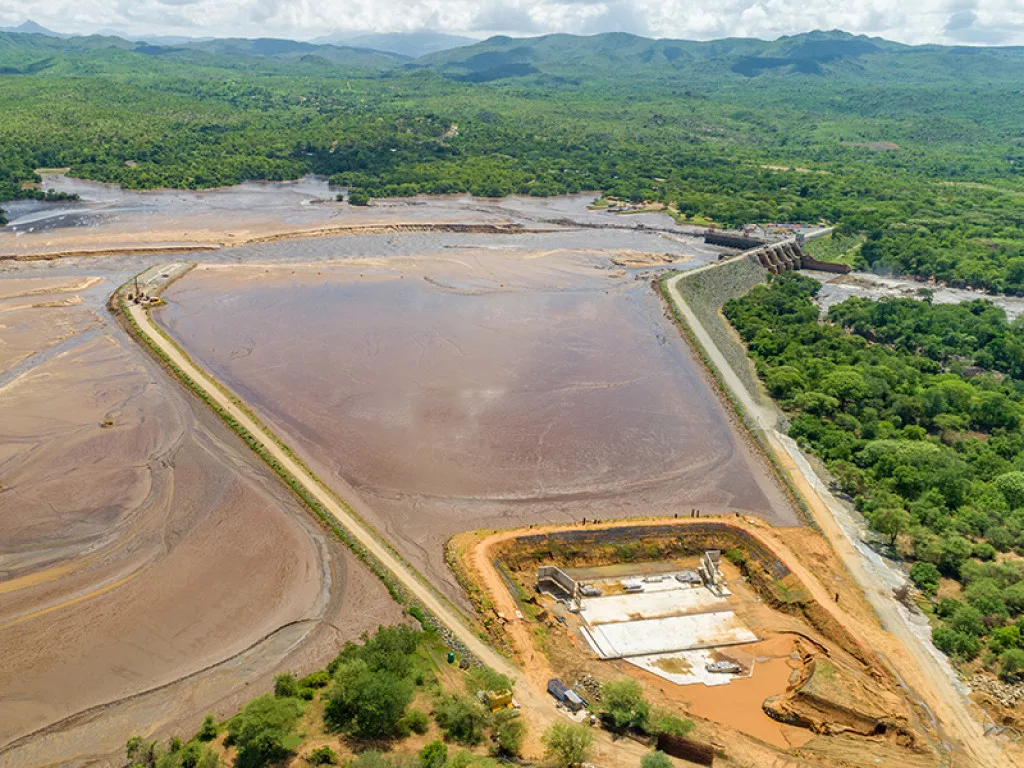 And a final example is Kanengo Diesel Phase II. "This scheme was part of the peaking plant project and was completed having added new diesel generators. It was commissioned in December 2019 and has so far added 10 MW to the grid."
Projects aside, Liabunya believes the most important development is the entrance of EGENCO on the power market in Malawi, which has significantly contributed to the end of power load shedding in the country. A further accomplishment worth noting is that the company has for the first time managed to bring total electricity to the islands of Likoma and Chizumulu after 19 years of unreliable power generation and supply on these two major tourist attractions.
A vital component of running a successful company is the way in which EGENCO is premised on the principle of equal opportunity, whilst also leveraging diversity and innovative spirit. Regardless of gender, colour, race, religion, or cultural beliefs, everyone has a chance to contribute to the growth of the company and help it achieve its mandate. Secondly, the company believes that innovation is the key to growing its business. It therefore explores and nurtures ideas capable of improving the ability to generate safe, reliable, affordable, and sustainable energy.
At its core EGENCO believes in efficient and sustainable utilisation of natural resources. Liabunya details how, "while we focus on giving power to the current populations, we also prioritise ensuring that we utilise the resources so that the future population of Malawi can also use this to power their homes and industries." The setting up of a gender and social inclusion department two years after initial establishment is a clear testimony to the commitment to diversity shown by EGENCO, as a tool to incorporate success in modern governance systems.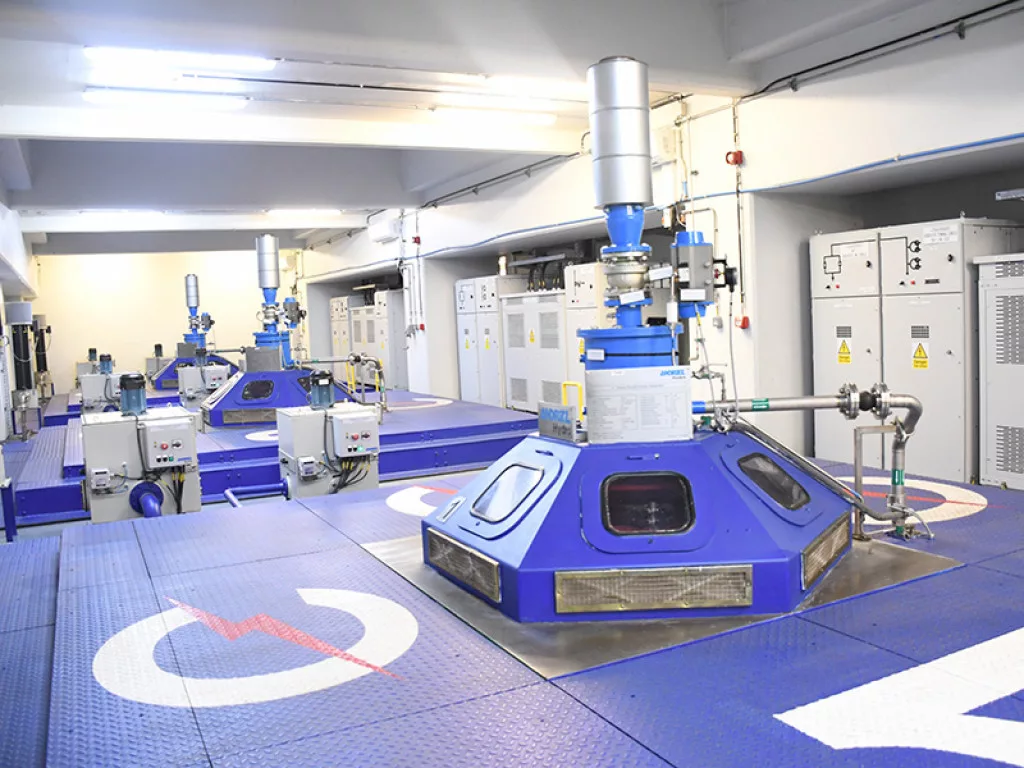 The company is constantly striving to create a better tomorrow for Malawi through implementation of sustainable electricity projects for the nation. Liabunya states how, "our motto 'Generating Power for Generations' is a key driver to our decision making in business management, and that our investment must be sustainable for coming generations." With this in mind, the company is implementing projects to ensure that it meets the current demand for electricity in the country, whilst also growing the national capacity so that more households can have access to electricity. The company believes that if it can generate power for over 50 percent of the Malawi population within the next 15 -20 years, the lives of many people especially in rural areas will improve tremendously. When communities have electricity, it enables numerous opportunities and livelihoods subsequently improve. It will mean people have access to information through internet, radio, TV, and social media, as well as enabling students to study anytime of the day and night without disturbances.
Looking ahead in terms of hitting specific targets for 2022, the company's top priority is to have Kapichira Power Station, which was brutally ravaged by Cyclone Ana, back online as soon as possible. Additionally, another major priority is to redesign and reconstruct the existing structure so that it can withstand future cyclones. Most importantly, they would like to see great progress on two game changing projects, Mpatamanga Hydropower and Kamwamba phased coal fired plants. The phased solar plant at Salima is another milestone the company wants to reach and achieve in the year coming, suggesting an extremely productive and ground-breaking time for EGENCO, as well as a bright future for the power generation sector across Malawi.