We speak to Managing Director Leah Kooma, to discuss how MultiChoice Zambia is forging a path of accessible entertainment and supporting local creatives.
ENRICHING ENTERTAINMENT
Across the world, television networks are an integral pillar of the everyday entertainment for each country's population. MultiChoice Zambia (MultiChoice) is no different, delivering an enriching customer experience as the nation's leading entertainment company.  
With a customer-driven focus, the easy accessibility of the entertainment provided by MultiChoice is felt across the country and neighbouring Southern African regions, through the digitalisation of its television platform. Furthermore, the company is proud to champion local creatives and entertainers, via a variety of initiatives that aim to encourage the younger generation of Zambia to progress in their careers in broadcasting, by helping develop skills and bolster a creative outlook. Thus, MultiChoice is positioned as a titan of the entertainment realm, highlighting the burgeoning capabilities of a changing entertainment industry.
Q&A WITH LEAH KOOMA, MANAGING DIRECTOR, MULTICHOICE ZAMBIA
Firstly, could you provide us with some insight into your career to date and explain how you became interested in the broadcasting industry?
Leah Kooma, Managing Director (LK): I am a seasoned business leader with experience in various roles and organisations. I started my career at Barclays Bank (now ABSA) in 2002 and later joined Celtel (now Airtel) in 2004, where I worked in various roles in Marketing, Sales, and Distribution. Then, in December 2015 I joined a team to start up Vodafone Zambia.  
I worked for Vodafone Zambia as Chief Sales and Distribution Officer, where I was instrumental in setting up the company as a mobile broadband service provider, which was launched in June 2016 and offered a 4G long-term evolution (LTE) network. Vodafone Zambia offered customers high-speed 4G data services with market-leading customer services over a high-quality network.
I then joined MultiChoice Zambia in July 2017 as GOtv Commercial General Manager and was later appointed Chief Customer Officer, a position I held before my promotion to Managing Director in 2021.
Could you introduce us to MultiChoice, including an overview of your main products and services, locations and client base?
LK: MultiChoice is a subscriber management business which has been operating in Zambia since 1994, enriching lives for 29 years. The company is a public private partnership with the Zambian government through a Zambian National Broadcasting Corporation (ZNBC) shareholding joint venture, operating with the MultiChoice Group.
Our company provides subscriber management services for the DStv brand, GOtv broadcasting and GOtv Zambia Limited, including a joint venture between ZNBC and MultiChoice Africa Holdings to provide Digital Terrestrial Television (DTT) services under the GOtv brand.
MultiChoice provides video content on DStv and GOtv services through satellite and digital terrestrial capabilities, which are both available in Zambia. Its mission is to deliver value to customers by making great entertainment more accessible using cutting edge technology. MultiChoice's product offering also includes the DStv for Business offering for our commercial customers.
In continuing to deliver great customer experience using state of the art technology, we launched online digital apps known as MyDStv and MyGOtv allowing customers to manage their accounts in the comfort of their homes. Completed during the COVID-19 pandemic, it was meant to ensure customers continued to access their accounts anywhere and at any time and give users the power to control their payments and viewing options.
The DStv App is another innovation that allows customers to watch live television on the go and this service is available to all DStv viewers.
The business has four branches across the country with a vibrant workforce of 206. MultiChoice is managed by a 100 percent Zambian team, with an 80 percent female led management team. It has two branches in the capital City Lusaka and two branches in the Copperbelt Province in northern Zambia. To ensure that its products and services reach its customers, MultiChoice has partnered with local entrepreneurs across the country to supply its hardware, as well as excellent service to customers.
Our company boasts over 60 agencies or shops that are run by local businessmen and women whom MultiChoice trains, ensuring they provide the same quality and excellent service that our customers are used to. Additionally, we have over 350 trained accredited installers across the country whom we upskill to assist customers with dish installations once they purchase our decoders.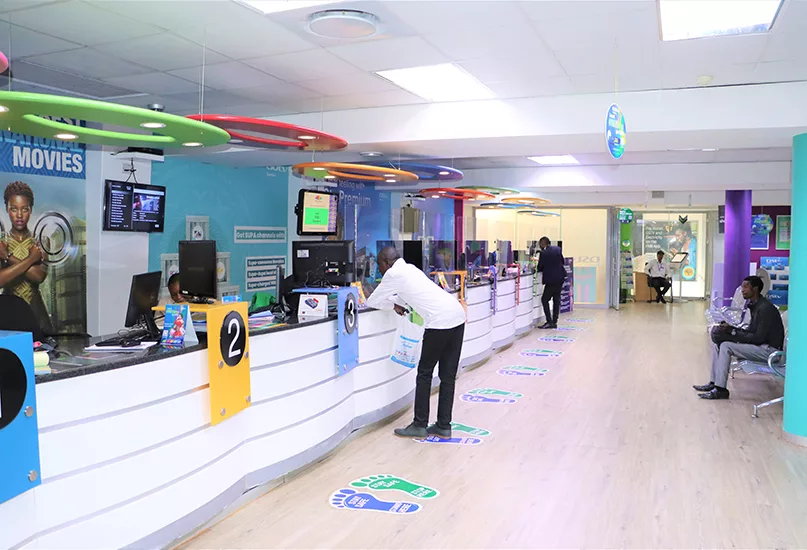 What, for you, differentiates MultiChoice from the competition?
LK: MultiChoice is Zambia's most loved storyteller and is committed to enriching lives by providing content that resonates with the Zambian audience. Our number one differentiator is our customer first approach and our ability to provide content for every member of the family. We pride ourselves on being the best in sport, international content as well as news channels. Local content also remains a core part of our differentiation strategy.
With the launch of Zambezi Magic and OneZed, which are unique to MultiChoice, we deliver homegrown Zambian content to our customers across the country. The two channels are already providing a significant boost to the country's production industry. Both feature high-quality local content and showcase desirable and compelling local entertainment, looking to inspire Zambians by adopting a bold approach to storytelling that reflects their real-life experiences and stories through shows that they resonate with.
Why is the broadcasting of sport, particularly football, so important to the company?
LK: MultiChoice has a partnership with the Football Association of Zambia (FAZ), which is the official administrator of football in the country. MultiChoice, through SuperSport, has invested in license fees to the FAZ since 2012, sponsoring and covering Super League matches live on SuperSport. Playing a fundamental role in helping to build Zambia's football community, these broadcasts enable clubs to generate sponsorships and ticket sales while supporting careers in the sports field and creating funding for sports development.
As you may know, football like many other sporting activities is a unifying sport and as a business, we are proud of bringing this joy to Zambia while simultaneously enriching lives. Beaming the games live on SuperSport has exposed the game, the players and the local production talent in Zambia, thereby creating opportunities for the local stars not only in Africa but also the rest of the world.
Are there any projects in the pipeline that the company is excited about?
LK: We look forward to continuing to deliver the best video entertainment to our customers. We are excited about what the future has in store for us, such as the New Football Season (NFS), and looking forward to the start of the FIFA Women's World Cup where our "Copper Queens", the Zambia women's football team, is participating for the very first time.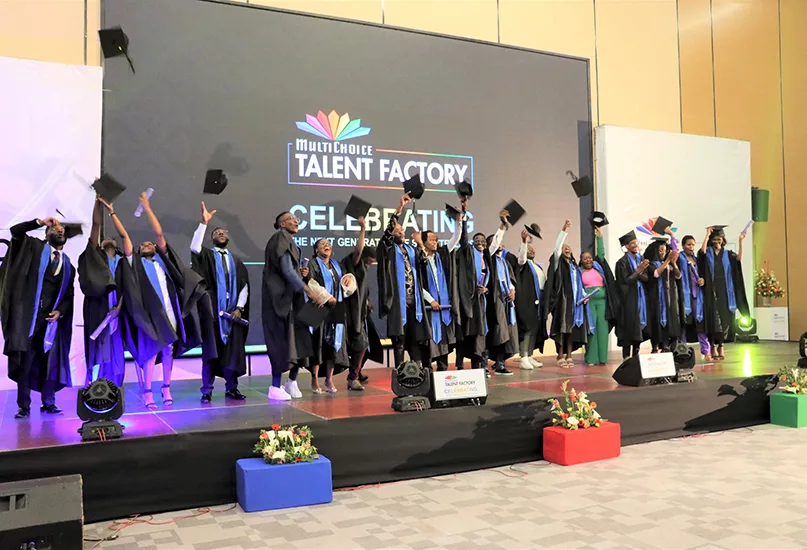 Could you elaborate on the importance of localised production of entertainment and business operations?
LK: Our primary focus is to provide content that resonates with our audience. We must lead in ensuring Zambian stories are told and we do so not only by providing a platform to tell these stories but also by teaching people how to write stories through our various initiatives.
Enriching lives remains the core aim of our business and our localisation strategy speaks directly to this. Through local productions, we contribute to creating opportunities and job creation. The business estimates that it commissions 95 percent of Zambian productions which has had an enormous impact on the local creative industry, as well as adjacent industries such as fashion, hospitality, and others. It has also had a positive impact from a consumer perspective as most of the content resonates and appeals to the local audiences.
Following on from this, could you tell us about any localised based missions the company has?
LK: The business is deliberately focusing on its localisation strategy which aims to build and increase the local content on our platform. This is why Zambezi Magic is currently the topmost sought after channel in Zambia. One other way we are achieving this is through the MultiChoice Talent Factory (MTF). MTF, now in its fourth cohort, was designed to develop the skills and talents of young creatives in Africa thereby creating a constant pull of talent which in turn secures the growth of African filmmakers.
Since its inception in 2018, the academy has had a team of alumni who have gone on to work on their own productions or with various local production houses, creating value and enhancing the lives of young people in the process. Through the MTF Academy, a subsector of MTF, young creatives are gaining exposure to different cultures and perspectives, which is broadening their horizons whilst expanding their worldview and storytelling skills.
This exposure is invaluable, as it is helping create a generation of filmmakers who are not only skilled but also culturally aware and empathetic. Moreover, the MTF Academy is creating job opportunities for young people and enhancing the socio-economic growth of the country. By equipping young creatives with the skills they need to produce high-quality content, the MTF Academy is creating a pipeline of talent that can contribute to the growth of the film industry in Zambia and across Southern Africa.
The Hyper Local Strategy approach by MultiChoice involves personalising programming and marketing to Zambian communities, with the aim of providing a more personalised viewing experience for customers. Under this strategy, DStv and GOtv have created local interest channels like Zambezi Magic, One Zed and more, alongside programming that caters to the specific needs and interests of viewers in Zambia.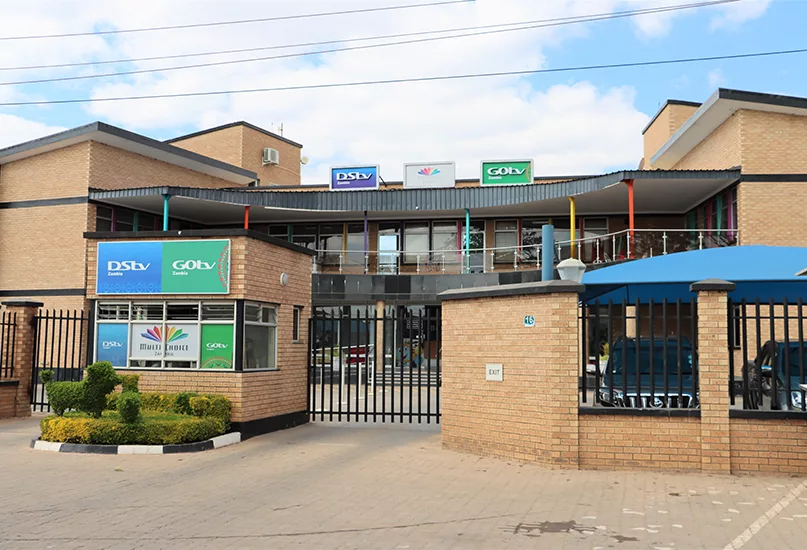 MULTICHOICE ZAMBIA PARTNER