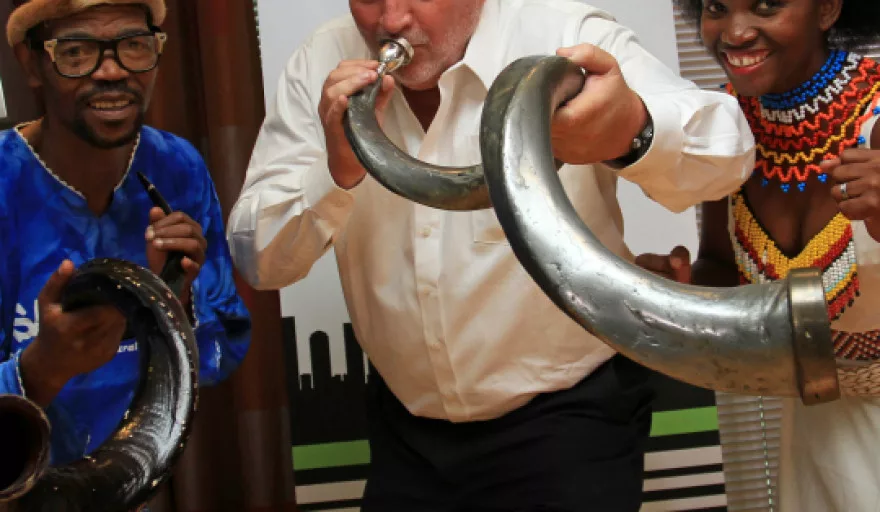 Novus Holdings, formerly Paarl Media Group has successfully listed on the Johannesburg Stock Exchange (JSE), joining other blue chip companies on Africa's largest stock market. The company's shares will trade under the share code of NVS and its shares began trading at R13.25 per share.
The listing is a significant development in the history of the group, which has an ambitious growth plan to expand its business in South Africa and markets in Sub-Saharan Africa where there is significant potential for growth in the print and related manufacturing sectors.
Prior to the listing, Novus had placed 87.5 million shares at a price of R13.25 per share, which included the exercise of an over-allotment option of 7.5 million stabilisation shares from Media24. A total of R1.159 million was raised as part of the listing.
"The listing will enable Novus Holdings and its subsidiaries to attract and retain key and talented staff as well as to build a strong brand presence, while diversifying its operations in Sub-Saharan Africa," said Stephen van der Walt, the Chief Executive Officer.
"The listing gives us access and exposure to the investing community and places us among the leading blue chip companies listed on the JSE. The listing is also a step closer to our vision to grow Novus into the largest printing and relating manufacturing company in Sub-Saharan Africa," Van der Walt added.
"We take this opportunity to thank our investors, employees, customers, suppliers and other stakeholders for the support Novus has received. They have and continue to have confidence in our growth strategy, which is primarily focused on extending and diversifying our product range in sub-Saharan Africa and through value-adding partnerships and acquisitions."