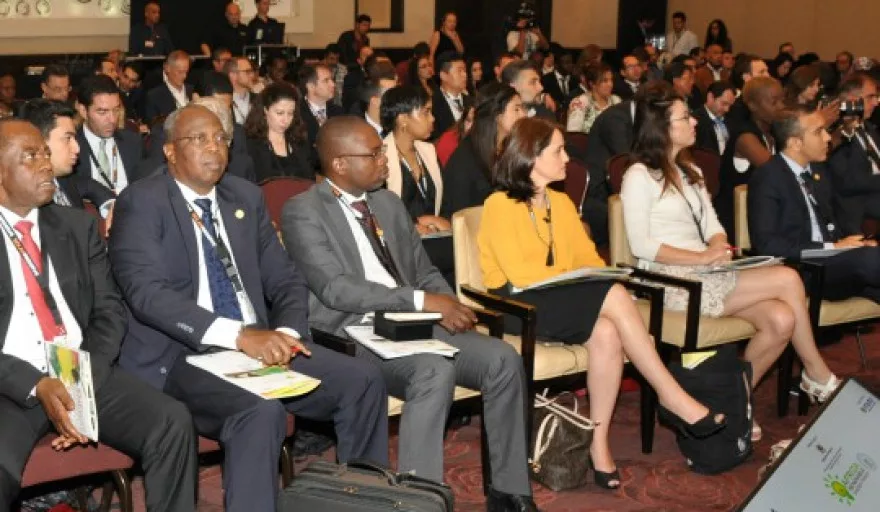 Alongside our longstanding partners from the Kingdom of Morocco: the Ministry of Energy, Mines and Sustainable Development, ONEE and ONYHM, The Gas Options: North & West Africa Summit will take to Casablanca on 29-30 November, 2017. The investment summit will be co-located with the annual Africa Renewable Energy Forum as part of EnergyNet's Morocco Energy Week.
Gathering some of the biggest global investors active in the gas market, the prestigious meeting explores gas development within the North and West Africa's region and the positive economic and industrial impact the development of gas-to-power programmes will have on the Maghreb and ECOWAS region as a whole.
The trailblazing Nigeria-Morocco gas pipeline project will, of course, be at the heart of discussions, and the Summit will start the highly anticipated conversation regarding the economic and industrial opportunities to arise from this project. Furthermore, the meeting will address the most recent updates from the Kingdom of Morocco's Energy Ministry and ONEE with regards to this new Gas-to-Power programme.
An assembly of updates and shared insight, the agenda will also delve into crucial discussion on private-sector engagement, regional gas development, and integrating the Moroccan energy market into the Euro-Mediterranean energy market.
In the spirit of progress and achievement, the investment summit not only provides a platform for the assembly of C-suite private sector participants, senior representatives from governmental, utility, and regulatory bodies from across Africa to engage in crucial discussion regarding regional gas development, it also constitutes as a celebration of these landmark developments and crystallises the monumental triumphs of the region.
WHEN: 29-30 November
WHERE: Hyatt Regency, Casablanca, Morocco
CONTACT: GO-NWA@energynet.co.uk
WEBSITE: www.gasoptions-nwafrica.com