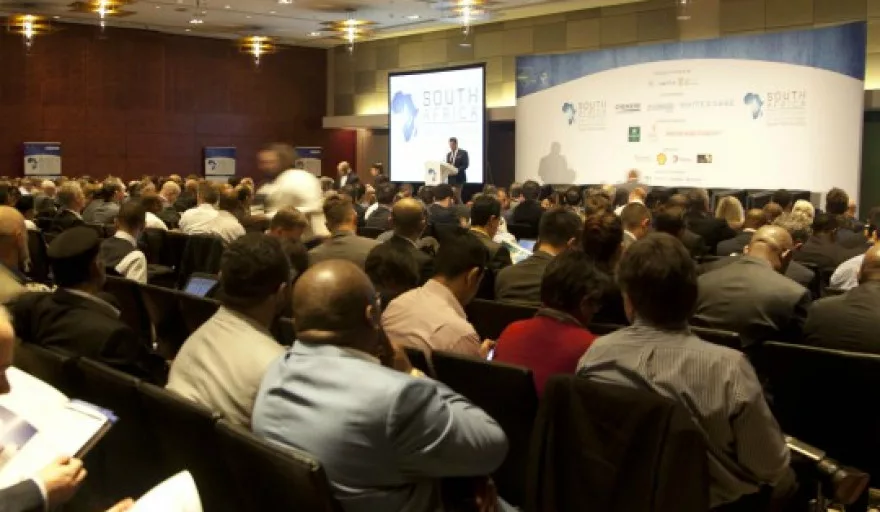 A conference taking place in Durban from 9-11 October is to welcome H.E. Honourable Mmamoloko Kubayi, Minister of Energy for South Africa alongside international partners along the value chain to explore South Africa's aspirations to build an energy hub for gas cooperation. The International Gas Cooperation Summit (IGCS) evolves from the 'South Africa: Gas Options' meetings held in Cape Town in 2015 & 2016.
This meeting will bring together principal government and public sector, gas developers, institutional investors and technology providers to explore how natural gas can play a greater role in South Africa's energy mix and support the industrial and economic development goals of the country.
EnergyNet's Anna Gorzkowska commented: "When we launched IGCS at the South Africa: Gas Options meeting last year in Cape Town, we knew that the landscape was changing and the discussion going forward would be broader to include downstream gas utilisation. We're therefore delighted to have got the timing of this meeting right – there is still so much interest not only in the gas for power programme, but the massive infrastructure and energy projects happening as a result of those anchor discussions."
Endorsing the meeting are the South African IPP Office, NERSA, Transnet and CSIR. Cheniere, KPMG and White & Case have confirmed as Lead Sponsors, with further private sector support from DBSA, ENGIE, Fieldstone Africa, Webber Wentzel, Nedbank, AIIM, Ansaldo Energia, Clarke Energy, Herbert Smith Freehills, Power Africa, Norton Rose Fulbright and Wärtsilä, demonstrating their central role in shaping the gas economy of South Africa.
The next opportunity
IGCS will showcase gas procurement and utilisation projects and strategies, bringing together decision makers who can lay the cornerstone of the region's success and enable South Africa to become an energy hub to support industrial development across the region. The agenda will focus on the global gas outlook for Southern Africa, case studies on modelling a gas economy, how to accelerate gas infrastructure and the cost of diving into downstream.
A special conference for the Black Industrialists Programme with its major stakeholders will take place alongside the broader meeting, drawing on partners from the last two Gas Options meetings to continue to support the crucial objectives for both international and national investors.
For more information about this meeting:
Meeting dates: 9-11 October 2017
Venue: Southern Sun Elangeni Maharani
Website: www.igcs-sa.com
Contact: Amy Offord – Marketing Manager
Email: Amy.offord@energynet.co.uk | Telephone: +44 (0)20 7384 8068