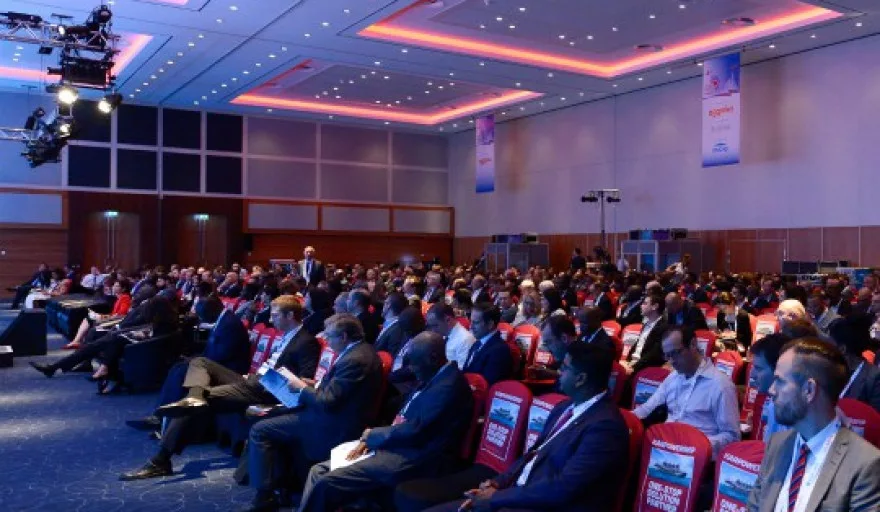 Across all industry sectors, one of the key formats in facilitating and enforcing sector growth and in converting Africa from an emerging to an emerged entity has been through the portal of events and expos.
Each year, hundreds of sector specific, nation specific, or even theme specific events and forums bring together the most significant instigators to discuss challenges, to problem solve, and to shed light on what's to come.
In no more industry is this more critical – for South Africa in particular – than in the energy domain where ongoing shortages and blackouts have become commonplace in recent years. To this end, two such expos have brought together the best minds in energy to discuss the problems at hand and to plot a collaborative route forward.
The annual African Energy Forum took place in June and took a broader glance at the continent's investment opportunities in the area, while the upcoming International Gas Cooperation Summit (IGCS) is set to hone in more specifically on South Africa's future options.
Africa Energy Forum
The Africa Energy Forum is the annual meeting point for the continent's energy sector, for decision makers to explore investment opportunities, to form partnerships and to sign deals.
2017's instalment saw African Ministries from Democratic Republic of Congo (DRC), Botswana, Burkina Faso, Ethiopia, Gabon, Madagascar, Morocco, Rwanda and Zimbabwe attend alongside 2,000 key industry protagonists in Copehnagen, Denmark.
For all Ministers in attendance, the objective was to secure positive economic and social outcomes for their respective countries so as to avoid some of the turmoil experienced in Southern Africa – in particular – in recent times.
Each Minister presented short, medium and long-term solutions to achieve the country's electrification aims, discussing proposed tax relief plans for thermal energy suppliers to showcase incentives and support for investors, and to discuss strategies to raise funds to explore their countries' hydropower potential. ]
"We will aim to raise funds for feasibility studies for more than 500 potential sites throughout the country for hydro and solar power in order to better attract investors," announced His Excellency Dr Matusila Malungeni, Minister of Energy and Hydraulic Resources, Democratic Republic of Congo (DRC).
To provide a platform to the energy leaders of tomorrow, the EnergyNet (www.EnergyNet.co.uk) Student Engagement Initiative (ESEI) returned to the Africa Energy Forum this year as well, flying a selection of best-in-class African law, finance and engineering students to meet sector leaders and explore future employment opportunities.
The programme has sponsored 63 African students to date, working closely with universities and partners, Aggreko and Norton Rose Fulbright to provide onsite training workshops and meeting opportunities with African Ministers of Energy.
"The Africa Energy Forum focuses primarily on large-scale power projects, supporting the public and private sectors to get projects off the ground and connected to the grid. However, given that 600 million people live without access to basic energy in Africa, increasingly investors are looking off grid to the areas not serviced by national grids taken for granted in developing countries," commented Simon Gosling, Managing Director of EnergyNet.
To address this demand, the Africa Energy Forum 2017 saw the return of the Off the Grid Village area as a destination and networking hub for the Energy Access and Off Grid Community. The area featured exhibition stands for leading off grid companies, dedicated networking functions and an off grid agenda stream hosting panels, workshops demonstrations and seminars to showcase leading off grid solutions, services and expertise.
International Gas Cooperation Summit
Just four months later, the IGCS is set to take place in Durban from 9-11 October, to explore South Africa's aspirations to build an energy hub for gas cooperation with international partners along the value chaing.
Evolving from the 'South Africa: Gas Options' meetings held in Cape Town in 2015 and 2016, this meeting will bring together principal Government and public sector personnel, gas developers, institutional investors, and technology providers to explore how natural gas can play a greater role in South Africa's energy mix, and support the industrial and economic development goals of the country.
EnergyNet's Anna Gorzkowska commented: "When we launched IGCS at the South Africa: Gas Options meeting last year in Cape Town, we knew that the landscape was changing and the discussion going forward would be broader to incorporate the DTI's gas utilisation programme. We're therefore delighted to have got the timing of this meeting right. There is so much interest not only in the gas for power programme, but the massive infrastructure and energy projects happening as a result of those anchor discussions.
"The conversation in October is also not squarely about South Africa, but its relationship with international partners and Southern Africa's ability to develop gas-based projects to electrify and empower the region. Similarities must be drawn with the UAE 20 years ago and how they leveraged gas as the foundation of their now unimaginably rich economies. We're looking forward to taking this discussion to the next level with our partners."
IGCS will showcase gas procurement and utilisation projects and strategies, bringing together decision makers who can lay the cornerstone of the region's success and enable South Africa to become an energy hub to support industrial development across the region. The agenda will focus on the global gas outlook for Southern Africa, case studies on modelling a gas economy, South Africa's gas market in the context of the SADC region, how to accelerate gas infrastructure, and the cost of diving into downstream.
A special conference for the Black Industrialists Programme with its major stakeholders will also take place alongside the broader meeting, drawing on partners from the last two Gas Options meetings to continue to support the crucial objectives for both international and national investors.