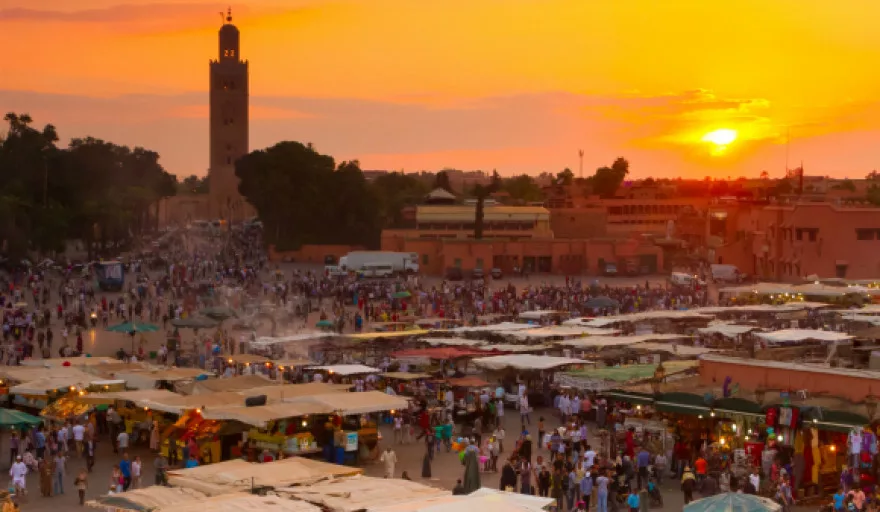 Islamic banks and insurers are setting up in Morocco after new legislation allowed them into the market, and the central bank has set up a central sharia board with a body of Islamic scholars to oversee the new sector.
The North African country had long rejected Islamic banking due to concerns about Islamist movements, but its financial market lacks liquidity and foreign investors, both of which Islamic finance could attract.
The central bank has said it received seven requests to open Islamic banks.
The regulatory approvals concern the three major Moroccan banks Attijariwafa Bank, BMCE of Africa and Banque Centrale Populaire (BCP), and two smaller lenders Credit Agricole (CAM) and Credit Immobilier et Hotelier (CIH).
Morocco's biggest private bank Attijariwafa won the approval while it is still in talks with a partner, the central bank said. The bank's managing director, Ismail Douiri, told Reuters in October that Attijariwafa was in advanced talks with the Islamic Development Bank (IDB).
Morocco's BCP has chosen Guidance Financial Group, BMCE has picked Bahrain-based Al Baraka Banking Group, while CIH is partnering with Qatar International Islamic Bank.
Moroccan state-owned bank Credit Agricole (CAM) has also won regulatory approval to create a unit with the Islamic Corporation for the Development of the Private Sector (ICD), a subsidiary of the Saudi-based IDB.
The two partners have said they would inject 200 million dirhams ($19.70 million) of capital into the offshoot and raise that to 400 million dirhams later.
Subsidiaries of French banks Societe Generale, Credit du Maroc and BMCI won permission to sell Islamic products.
Islamic finance, based on principles that ban interest and pure monetary speculation, has grown rapidly over the past decade.
Morocco will issue its first ever Islamic bond (sukuk) in the domestic market in the first half of 2017, the finance minister said last month.
However, parliament is yet to approve a bill regulating Islamic insurance.