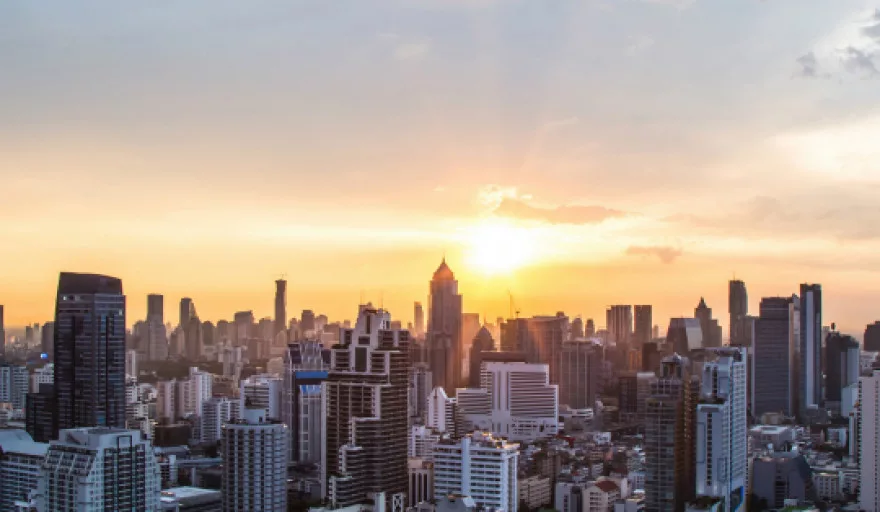 South Africa's top executives are confident that they will be fairly compensated in terms of 2016 year-end bonuses and salary increases in 2017, despite the current political and economic roller coaster in which South Africa finds itself.
Furthermore, the annual Bonus and Salary survey by Jack Hammer, rated one of the top three executive search firms in the country, shows that sentiment has even improved from last year.
"The findings of this year's survey are significant, given that the prevailing sentiment in the country seems to be one of doom and gloom in the face of a mooted ratings downgrade, and with the economic growth forecast revised downward to 0.5 percent from an already low 0.9 percent in February," says Debbie Goodman-Bhyat, CEO of Jack Hammer.
Goodman-Bhyat says it appears as if business leaders are starting to find their equilibrium within the ongoing context of uncertainty and turbulence, and that they are adapting and even thriving despite external pressures.
The 2016 Bonus and Salary survey polled senior executives and managers in various sectors including retail, financial services and manufacturing, about their expectations of bonuses, salary increases and business growth in the New Year.
Last year, 50 percent of leaders expected to receive either in line with or exceeding that of the previous year's bonus. This year, 77 percent of leaders expected the same, indicating a positive market sentiment that belies the country's apparent challenges.
"Compared with last year's survey, this is significantly more positive, and interestingly, there were no big differences between industry sectors," says Goodman-Bhyat.
When asked about their expectations for a salary increase in 2017, the trend was also an increased positive outlook.
At 82 percent, most respondents in this year's poll indicated that they expected at least an inflation-linked increase, up from 71 percent last year. Few respondents expected little or no increase.
"Despite incredibly challenging times, great uncertainty about the local political landscape in particular, and global economic and political stability in general, there is a marked overall, somewhat counter-intuitive air of resilience around business," notes Goodman-Bhyat.
Contrary to expectations, only 12 percent of respondents indicated that business was really bad, with no growth prospects at all.
The majority (65 percent) were of the view that business was solid, albeit admittedly tough. 24 percent of respondents expressed a wholly positive sentiment, with stated prospects for growth and opportunity.
"There also appears to be a renewed commitment to making things work – in one's company and in the country," says Goodman-Bhyat, arguing that this could be as a result of an increasingly vocal and active business and civil society mobilisation, which is breathing new agency and a sense of empowerment into both companies and individuals.
"Of course leaders will still follow opportunity, which is why 41 percent of respondents indicated they would be open to considering a new role in 2017. However it is notable that only 6 percent indicated a move would be triggered by a lower than expected bonus.
"Leaders are somewhat cognisant and understanding of the challenges companies face in the current market, including an appreciation that profits are significantly less than they were in previous years."
Further, contrary to dinner-party conversations, the survey shows that relatively few leaders would consider leaving the country to pursue international opportunities, says Goodman-Bhyat. Only 29 percent said they would leave South Africa without hesitation.
"Considering the sample group surveyed, people who are professionals in their field with myriad local and global options, this is a much lower than expected figure," she says.
"It is significant that 71 percent of respondents either gave an outright or conditional no to moving abroad to further their careers. Of the conditional no's, respondents indicated that they would only consider a move for pull factors, such as an exciting and lucrative opportunity, rather than push factors."
Goodman-Bhyat says that this year's survey provides a much-needed glimmer of hope, as it shows that top leaders are not ready or willing to jump ship.
"Despite the upheaval, a political and socio-economic climate that leaves us punch-drunk day after day, it is clear that there still remains hope and belief in the opportunities in South Africa, even more so than a year ago," she concludes.