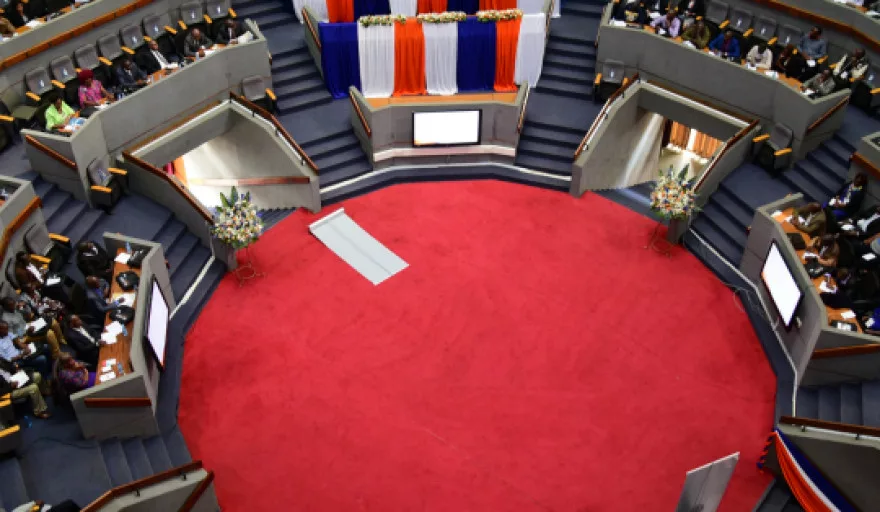 The Principal Secretary of the Ministry of Transport, Infrastructure, Housing and Urban Development, Arch. Aidah N. Munano, inaugurated Kenya's first National Construction Week. The ribbon-cutting ceremony at the Kenyatta International Conference Centre, marked the official opening of Kenya's central meeting place for global manufacturers to network and do business in Kenya and the broader East African region.
Over 150 Kenyan and international companies are showcasing thousands of innovative and never seen before products and solutions for the built environment at The Big 5 Construct East Africa 2016. The event is free to attend and also offers over 15 CPD certified workshops delivered by industry experts sharing cutting-edge insights on industry hot topics.
Jotun Paints, JCB, Caterpillar, Volvo, Bauer, Aluminco, ACM, Rak Ceramics, Laticrete Middle East, Superlon Worldwide, Gutmann and MASA are just few of the exhibitors that are presenting the latest and most innovative construction products to the visitors of The Big 5 Construct East Africa 2016. Moreover, the world-famous JCB's Dancing Diggers entertain participants with their synchronised diggers dancing to music across all three days of the event.
"I'd like to express our gratitude to the National Construction Authority, Kenya Investment Authority and the Kenyatta International Conference Centre for giving us the opportunity to bring The Big 5 Construct East Africa to Kenya for the first of, what we hope will be many editions," Andy White, Senior Vice President of dmg events Middle East, Asia & Africa, organiser of the event said speaking at the National Construction Week's opening ceremony.
"This event features more international exhibitors than any other event in the region. We have government funded pavilions from Turkey, Saudi Arabia, Italy, Germany, Greece, Iran and China as well exhibitors from Australia, Austria, Denmark, Egypt, France, India, Jordan, Korea, Malaysia, Netherlands, Oman, United Arab Emirates, United Kingdom, United States of America. All of these companies, many coming to East Africa for the first time are looking to do one of two things; meet a local distributor who will represent their company in the region and test the market with a view to setting up a business to sell directly to the regional market," Mr. White added.
Organised by the National Construction Authority (NCA) and dmg events, the National Construction Week is backed by the Ministry of Lands & Physical Planning, the Ministry of Transport, Infrastructure, Housing & Urban Development, the Ministry of Water & Irrigation, and Kenya Investment Authority (KenInvest). The event also enjoys the support of Kenya Federation of Master Builders, UN-OPS, Kenya Institute of Public Policy, Research and Analysis, Town and Country Planners Associations of Kenya (TCPAK), Architectural Association of Kenya (AAK), The Institute of Clerks of Works, Institute of Quantity Surveyors of Kenya, Jomo Kenyatta University of Architecture and Technology, Institution of Engineers of Kenya (IEK), Kenya Railways, Kenya Wildlife Service, and the National Commission of Science, Technology and Innovation.
To know more about the event, visit www.thebig5constructeastafrica.com