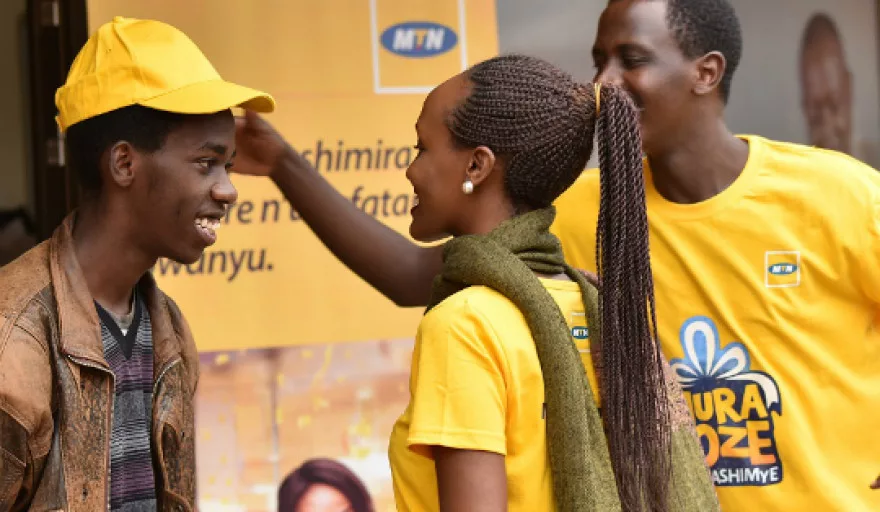 MTN Rwanda has launched its annual Customer Appreciation Week across all its service centres countrywide. The annual event is devoted to appreciating and recognising customers who have formed MTN's large family of more than four million.
Customers and others interested in learning more about MTN products and services are invited to participate in active demonstrations, speak directly to MTN Management at the service centres and take advantage of the special offers during the week.
Speaking at the launch held at the MTN Service Centre in Nyamirambo, Chief Marketing Officer, Yvonne Manzi Makolo said: "As a business, it is important for us to understand what our customers value. During this week, MTN Management will join service centre staff to serve, interact and listen to customers with the main objective of appreciating them and seeking feedback on our products and services."
The one-week long programme will see MTN customers enjoy free trials for some selected digital services, five percent discounts on the purchase of various devices bundled with 2GB data, as well as lots of freebie giveaways from service centres.
"Providing excellent customer service is essential in all that we do. This is another demonstration of our commitment to enriching and making our customers' lives a whole lot brighter, just as our mission states," added Makolo.
MTN's annual event falls in line with Customer Service Week, which is an international celebration of the importance of customer service and of the people who serve and support customers on a daily basis.
Makolo concluded the event by thanking MTN's loyal and valued customers for their continued confidence and commitment to the organisation: "Our customers have kept the company in business over the years and it is only appropriate for us to show our appreciation to them during this special week."