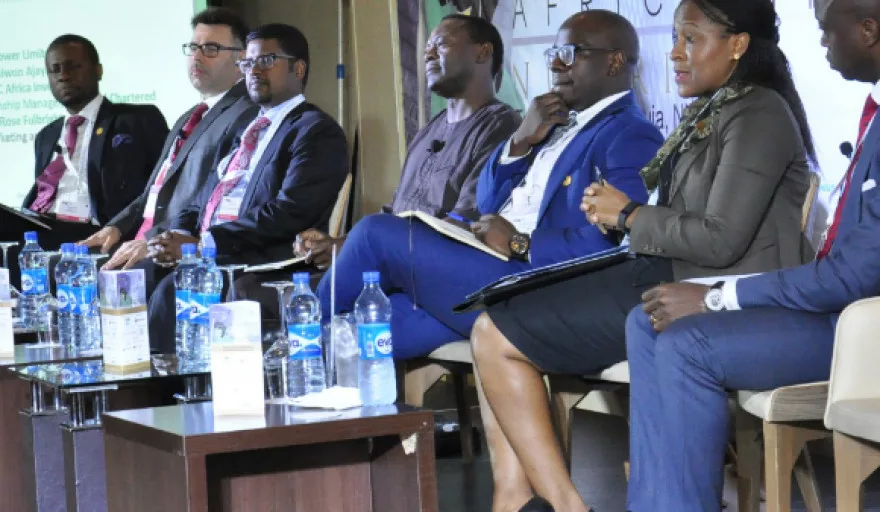 Leading development finance institutions and heads of Nigeria's most accomplished energy companies will meet with national Government at EnergyNet's Powering Africa: Nigeria Investment Summit, taking place from 12-14 October, 2016 in Abuja.
More than 50 public and private sector decision makers will address 300 power developers and investors to discuss the driving factors behind power development in Nigeria. The Summit will underpin Nigeria as a hub for regional gas development as well as an important market for clean and renewable energy. Key themes of the conference include how to diversify Nigeria's energy mix, regulation policy to promote international investment in renewables, and examining Nigeria's off grid energy market; promoting energy access for everyone.
This meeting follows EnergyNet's recently concluded 18th Africa Energy Forum (AEF) held in London in June, which welcomed 2,200 vetted investors from the Americas, Europe and Asia, and government representatives from 30 African countries. Major deals were signed at the meeting; including a merger between Harith General Partners and Africa Finance Corporation (AFC), KFW's US$150 million 15-year loan facility to AFC, Access Power's US$7 million award to three renewable developers, Mainstream's US$117.5 million Africa Clean Energy Equity Funding, and DFID's two Compacts in Kenya and Sierra Leone to name a few.
The meeting is officially endorsed by the Energy Commission of Nigeria, the Transmission Company of Nigeria and the National Power Training Institute of Nigeria. It has the official support of the UK's DFID-funded Nigeria Infrastructure Advisory Facility, Germany's GIZ and of the European Union.
EVENT DETAILS
WHEN: 12-14 October, 2016
WHERE: Abuja, Nigeria
CONTACT: monique.bonnick@energynet.co.uk
WEBSITE: www.powering-africanigeria.com
Find out more about the key business events taking place across the region in the latest issue of Africa Outlook magazine by clicking here.