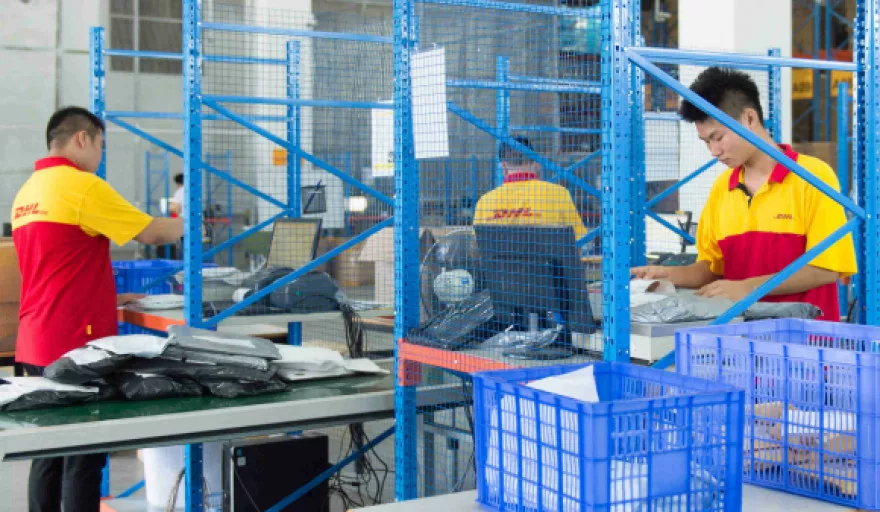 The growth of mobile phones and services across the African continent has instantly brought many Africans into the digital age and connected them to worldwide knowledge and services. Home to one of the world's fastest growing middle classes, Africa has seen multiple opportunities emerge for both local and global retailers from this digital growth.
"Currently, more than 60 percent of individuals in sub-Saharan Africa have access to a mobile phone. As the adoption of mobile technology and increasing internet penetration in these countries continue to grow, so does the opportunity for retailers to reach new customers in the region," said Hennie Heymans, CEO, DHL Express Sub-Saharan Africa.
The World Bank's 2016 World Development Report, Digital Dividends, notes that the increased access to digital technologies brings more choice and greater convenience, and that through inclusion, efficiency and innovation, access to mobile provides opportunities that were previously out of reach.
With an established network of more than 5,500 retail outlets across SSA, DHL Express provides individuals and SMEs greater access to global opportunities.
Heymans also added that the market opportunities in Africa are ripe. With the rise of mobile commerce and increased competition, this drives the demand for advances in technology and logistics, to ensure real-time supply chain visibility and improved quality, speed and precision of delivery services within African markets.
"To meet this growing demand, we have introduced Motorola TC55 scanner units in 26 countries across sub-Saharan Africa, as part of our Global Courier Application deployment. These pocket-sized Android-based scanners come equipped with touch screens, built-in location services as well as GPS navigation capabilities, enabling customers to track parcels in real-time. With the new scanner units, customers are able to sign on the device's touch screen and within 15 minutes, the electronic proof of delivery will be made available on the DHL main website," he said.
"As a network business, it is essential that our shipment data is captured accurately and in real-time. This data can also be used to measure customer satisfaction against company KPIs, as well as for process improvements or route adjustments to increase efficiency and improve customer service. With this new technology, local and global retailers can increase the speed at which shipments are processed and delivered to their clients, thus improving efficiency along the value chain."
Heymans concluded: "With operations across 51 markets in sub-Saharan Africa, servicing more than 40,000 customers, delivery efficiency is an important factor for us. With our investment in technology and retail touch point strategy across the region, we seek to leverage the huge potential in Africa, to ensure that citizens have access to the opportunities and services that mobile presents to the region."