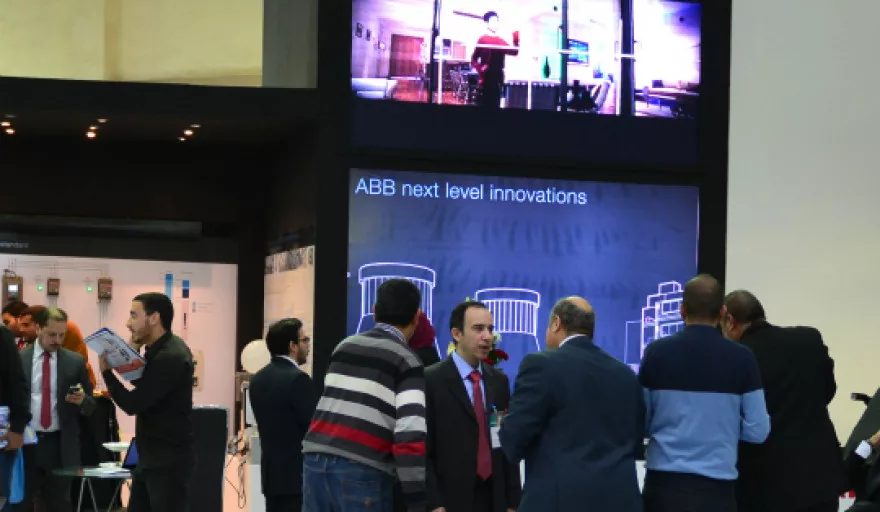 The 2016 edition of Electricx will be the largest in the power exhibition's 26-year history. Comprising more than 3,000 square metres of floor space, the event will be a truly international gathering of power distributors, retailers, consultants, government representatives, electrical engineers and purchasers from Egypt.
Following the major economic conference earlier this year where projects worth billions of dollars were announced, Electricx will provide a platform for suppliers to present their products and services to the companies who have been awarded the tenders for these major projects.
Exhibition profile
· Power generation, transmission and distribution
· Electrical installations, cabling, wiring and lighting
· Automation, testing, calibration and instrumentation
· Renewable energy, smart cities, micro grid and smart grid
· Energy storage systems (ESS)
Visitor profile: Distributor/agent of products and services, manufacturing, contracting/installation, energy supply, transmission and distribution, consultancy, project management, retail, facilities management, utilities/municipalities, real estate/community development, research and development etc.
Exhibitor profile: Power generation, transmission and distribution, installation, regulators, energy utilisation, renewable energy, utility/government, nuclear energy, manufacturers, distributors/agents.
The event is co-located with Solar-tec, a PV-focused exhibition, and MEFSEC, an exhibition which services the Middle East fire, safety and security sectors.
EVENT DETAILS
WHEN: 4-6 December, 2016
WHERE: Cairo International Convention Centre, Egypt
REGISTER: info@electricxegypt.com
WEBSITE: www.electricxegypt.com