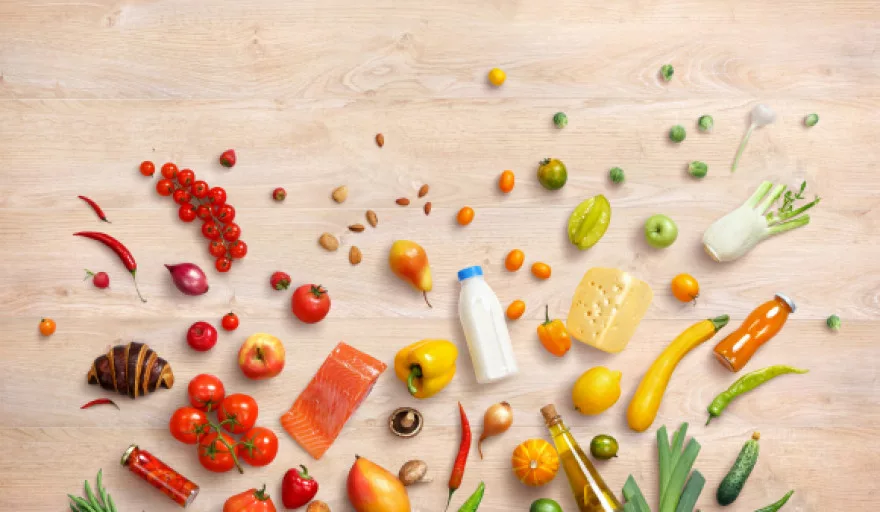 Writer: Jon Wright, EMEA Region Manager, IGD
It's all too easy to focus on the numerous challenges of operating in grocery in sub-Saharan Africa; yet there are, in fact, some extremely positive, longer-term prospects for this region's fast-growing grocery market. Economies are growing at an admirable rate and subsequently experiencing fast-paced urbanisation, resulting in a positive long-term outlook for consumption in the region.
IGD forecasts that sub-Saharan Africa's grocery industry is set to enjoy a compound annual growth rate of 10 percent in value sales to 2021. This pace of expansion will see the region's shoppers buy US$740 billion worth of products by the end of that period; making it worth more than the combined size of Brazil's and Russia's markets.
Short-term bumps
With many sub-Saharan economies reliant on commodity exports, fluctuations in local economies can be sudden and dramatic. This can manifest itself both positively and negatively.
In good times, export growth can lead to an associated fast-paced rise in sales, as the effects can ultimately filter down to shoppers.
Unfortunately, the negative effects of relying on commodity exports have recently been put into sharp focus. Forecasts have been cut as demand and prices have dropped. Confidence and spending have fallen, as the expected five percent GDP growth at the start of 2015 ended between three and four percent, with the same pattern emerging in 2016.
The past year has seen import and currency restrictions put in place in Nigeria, affecting small suppliers and distributors' ability to pay for products, while currencies such as the Angolan kwanza, Malawian kwacha and South African rand depreciated by more than 35 percent against the US dollar in the space of a year.
This depreciation has had a big impact on costs for companies; an impact that has sometimes had to be passed onto shoppers. While this experience is not unique in the region's grocery markets, it nevertheless remains a challenge. Given that such depreciations and commodity price falls have occurred relatively recently, retailers, manufacturers and their suppliers have the possibility to learn from past experiences, by seeking help and advice from people who have worked through similar conditions in the region previously.
Thinking long-term
The need to think long-term is underlined by the continued discussion around how big Africa's middle-class is; how to define someone as being in that group and finally, what that can mean for purchasing power and opportunity. Away from these questions though, the long-term trajectory of GDP growth is positive and so that group is growing, however it is defined.
Grocery companies should not introduce numerous premium products for the sake of it; instead, they should focus on providing basic goods and services really well. There are pockets of opportunity, especially around health, but these will remain niche, high-end products, rather than driving mass demand.
Kenya leads the evolution
Only about 25-30 percent of Kenya's grocery market is estimated to be in supermarkets and hypermarkets, with the majority of sales coming through informal kiosks, markets and family-run stores. However, in the medium-term, divided between rising levels of middle-class spending and the need for everyone to shop for food, the grocery retail market will benefit; especially as it modernises and more spending switches into the 'formal' trade.
The country's leading grocery chains have been setting out ambitious expansion plans to take advantage of growth, entering new towns and cities to build scale. This is opening up availability to new shoppers and driving the sector's modernisation.
Despite the growth of modern stores, traditional channels dominate with their proximity, availability of unpackaged goods, small pack sizes and breadth of product range across multiple sites helping them to remain competitive. This is leading to a general improvement in some traditional stores, with many employing similar tactics to those seen at more modern chains. Some supermarket operators are also looking to partner with informal retailers to drive volume growth and improve overall standards through franchising models.
Kenya's two largest grocery retailers, Nakumatt and Tuskys, are driving forces, growing in both skill and scale. Nakumatt, market leader in the country, is expanding quickly both in Kenya and into neighbouring countries like Uganda and Tanzania, helping to expand its buying power and pass on some of those savings to shoppers through lower prices and promotions. The retailer has been improving its stores to drive basket size, adding health and beauty areas and signing agreements with international apparel brands to attract new shoppers. The launch and expansion of its private label ranges, under the Nakumatt Blue Label name, has provided the Company with a further opportunity to differentiate and provide value across its grocery offering.
Digital disruptors
The opportunity provided by the digitisation of certain parts of the shopper journey in sub-Saharan Africa is clear, but as with other developments, it is also causing issues for retailers and suppliers alike. While full-blown grocery ecommerce is a long-term prospect, the chance to engage with, and market to, shoppers are benefiting manufacturers and retailers in 2016. This will only grow in the medium-term.
Building brand awareness around a new launch will increasingly be driven through mobile technology, while moving coupons or offers to a digital medium will help increase loyalty. Finally, given its relative cost, standing out and cutting through the noise will become harder for grocery companies.
With online selling and engagement set to skip PCs in many countries, thinking and planning has to move straight to mobile. However, while smartphone best practice can be shared from other countries, penetration rates are low and are set to remain so into the medium-term, requiring international brands to generate local, more low-tech solutions.
'Simple' text messages can help drive awareness, as getting shoppers to reply is relatively easy and can help build engagement. They can also be used to attract new shoppers, if the enticement is big enough to get someone to try a new product. Coupons or money-off offers can help here too.
One trend that could spur further levels of digital engagement is the adoption of digital payment solutions. While not a success everywhere, digital payment has flourished in underserved countries.
Somalia has become a success story for mobile money accounts, with the World Bank estimating that around 40 percent of adults there use them. The market's lack of retail banking and the relative safety of the service, compared to cash, have made mobile banking appealing. It has therefore acted as a driver for mobile phone uptake, which could enable fuller digital engagement.
Local solutions for local questions
The evolution of grocery retailing in sub-Saharan Africa will not follow the same pace or model as that seen in other regions; nor will it be uniform across the region. It must be remembered that Africa is made up of 54 different countries, which all vary massively in size, identity and history. For companies that see it as one region, they are likely to ignore the differences and the potential to market to each country's shoppers in the most effective way possible.
While more developed markets, such as South Africa, could follow similar paths as those seen in Europe or North America, the evolution of grocery markets in other countries will be more affected by macro-trends such as mass urbanisation and fast-paced digitisation.
Country-specific solutions for country-specific or city-specific challenges will be crucial. These will likely see entrepreneurs – not always locals – drive change in the grocery retailing industry that is local to them. This could lead to concentration at a local level, as small chains build clusters of stores to minimise costs, or traditional channels build expertise and focus on specific products or ranges to maximise returns. It could also create fragmentation at a national level, which will be potentially harder for suppliers to interact with.
The pace of urbanisation and the sources of population movement, both within countries and across the region more widely, will require planning from central government. Where this does not occur, cities' expansion will be irregular, which will make it difficult for retailers to plan where to invest and where to build stores and supply chain infrastructure.
Local knowledge and being adaptable will be increasingly critical to success as populations flex and change, creating huge contrasts in affluence levels and enormously varying demographics within very small distances.
Short-term bumps aside, sub-Saharan Africa's increasingly settled operating environment and openness to foreign investment, plus its positive long-term outlook, mean this is a region that merits closer investigation. An anticipated shopper spend of nearly US$750 billion by 2021 is surely too great an opportunity for manufacturers and retailers operating in grocery retailing to ignore.
Jon Wright is Europe, Middle East & Africa Region Manager at IGD and is responsible for conducting and shaping the research programme across these regions. Jon has been analysing global retailers and emerging markets for more than a decade.
Read the illustrated article and more in the latest issue of Africa Outlook magazine here.