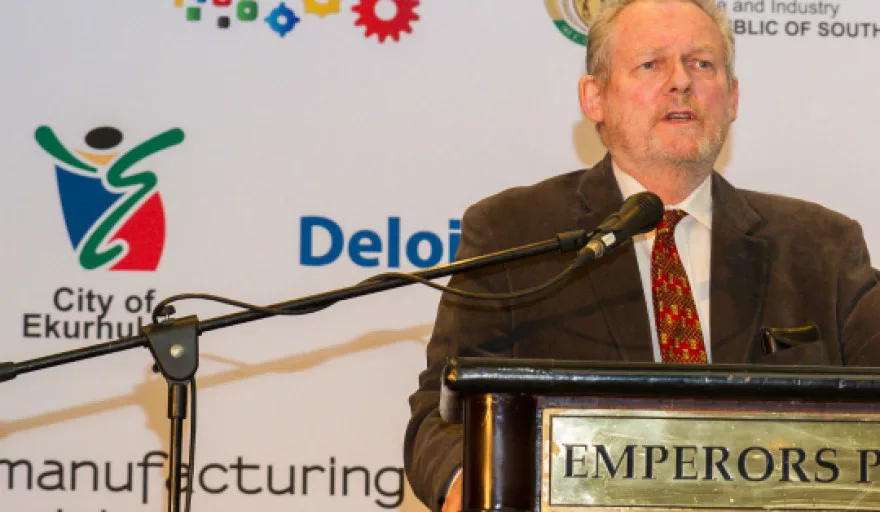 South Africa has developed an established, diversified manufacturing base that has previously shown its resilience and potential to compete in the global economy. The South African manufacturing sector presents an opportunity to significantly accelerate the country's growth, combat youth unemployment and boost jobs growth by focusing on manufacturing operations and exporting South African products to the African market.
The Manufacturing Indaba:
– Is the only manufacturing event of its kind on the African continent
– Is endorsed by the Department of Trade & Industry (the dti), the City of Ekurhuleni, the Manufacturing Circle, the Department of Science and Technology (DST) and the Department of Public Enterprises (DPE) and leading manufacturing firms
– Has provincial events that travel across the country
– Is the strategic lobbying platform of choice for South Africa's biggest manufacturers and
– Is the place where new manufacturing ideas & innovations are revealed
The two-day Manufacturing Indaba conference and exhibition, hosted in Africa's largest manufacturing city, is the only African event of its kind and affirms Government and industry's strategic focus to revitalise and re-industrialise South Africa's manufacturing sectors amidst intense challenges.
The third annual Manufacturing Indaba takes place between 28–29 June, 2016 at Emperors Palace, Ekurhuleni. The inaugural Small Business Indaba will take place on 27 June at the same venue.