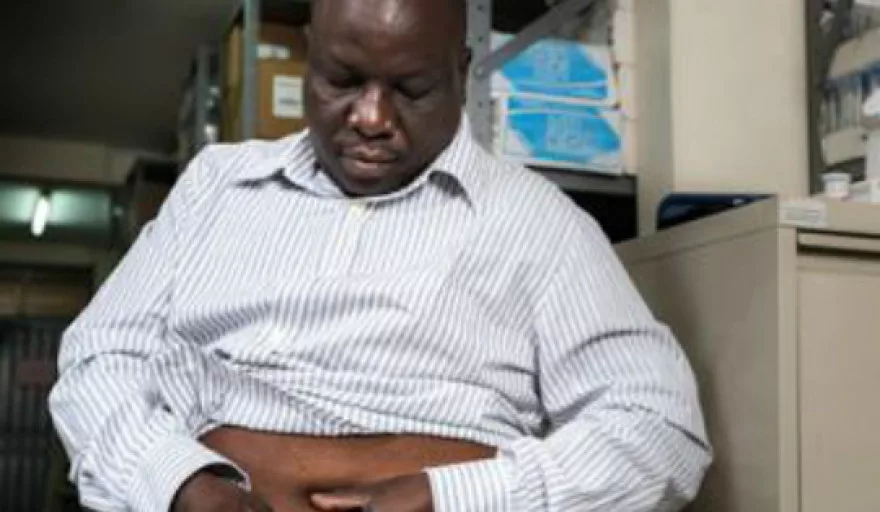 With a longstanding tradition of making medicines available to those most in need -addressing diseases such as Malaria, leprosy and even cancer – Novartis' Access initiative has extended the global pharmaceutical manufacturer's commitment to the cause and specifically to "access through affordability".
As a new business model which the Company hopes will create value for both society and the Company itself, Novartis Access supports access to its own range of medicines in low and lower-middle income countries, addressing key chronic diseases across cardiovascular, diabetes and respiratory concerns, as well as breast cancer.
Offered to governments, NGOs and other public-sector customers at a price of US$1 per treatment, per month, the initiative ensures that the price patients pay is kept to a minimum via close collaboration with distribution partners to reduce mark-ups on Novartis Access products.
We spoke with the Global Head of the programme, Harald Nusser about Novartis Access, its successes so far, and the future of the diseases the Company is trying to help tackle.
"As a global healthcare company, we think it's the right thing to do," he says. "Novartis Access is a natural extension of two important contributions we make to society: developing innovative medicines that help people fight disease and working to get them to as many people as possible."
Africa Outlook (AfO): What were the initial goals laid out, and the initial strategy in how to achieve these goals?
Harald Nusser (HN): Novartis Access is the latest addition to our Company's efforts to enhance access to healthcare for patients at every level of income. Kenya, Ethiopia and Vietnam are the first three countries where Novartis Access is implemented. These countries have clear healthcare needs and combine a strong Novartis presence, an existing healthcare infrastructure and/or substantial partnerships with NGOs. The programme launched in Kenya and Ethiopia in 2015 and we hope to reach 30 countries by 2020, depending on government and stakeholder demand, as well as patient need.
The medicines included in the Novartis Access portfolio have been selected based on their medical relevance; 13 out of 15 of our portfolio medicines are either on the WHO Model List of Essential Medicines or pertain to a class included in the WHO Model List of Essential Medicines. We have also chosen to include products that belong to the most frequently prescribed medicines in these disease areas.
For each disease area, the aim is to offer various treatment options, including well-proven and standard first-line treatments as well as some of the latest treatment choices.
AfO: As a global industry leader, how did this area of corporate social responsibility fit into Novartis' already established commitment to social enrichment?
HN: Our corporate responsibility strategy focuses on expanding access to healthcare using a broad approach ranging from philanthropy and zero profit programmes to social ventures. For example, Novartis donates multidrug therapy treatment for all patients with leprosy worldwide, through collaboration with the WHO. And over the past decade the Novartis Malaria Initiative has distributed more than 750 million antimalarial treatments without profit to the public sector in endemic countries.
Health needs and challenges vary greatly, which is why we must be innovative when delivering affordable treatments, in particular for chronic diseases. This includes creating a commercially sustainable social business programme like Novartis Access.
AfO: Can you please talk me through the key success stories of Novartis Access since then, and how the initiative has developed over the years?
HN: Novartis Access just launched in Kenya and Ethiopia in 2015. The roll-out in these two countries is on track. In Kenya, an initial shipment was delivered mid-February and first products reached rural facilities.
Beyond the medicines, in order to ensure proper implementation and roll-out of Novartis Access on the ground, we need to forge partnerships; i.e. to raise awareness of key noncommunicable diseases (NCDs), distribute medicines and ensure the integrity of the supply chain, or strengthen healthcare system capabilities in NCDs, including training on diagnosis and treatment.
These collaborations will be essential to ensure patients are properly diagnosed and have access to the treatments they need.
AfO: I understand that a great deal of collaboration has taken place with governments and leading bodies in making this initiative as successful as possible, so what would you say have been the main improvements reported back to you from these partners as a consequence of Novartis Access?
HN: With 28 million people dying annually in low-middle income countries, the four main types of NCDs – cardiovascular diseases, respiratory illnesses, cancers and diabetes – are already among the leading causes of death. They represent nearly 75 percent of deaths from NCDs globally.
Consultation with Ministers of Health, healthcare providers (HCPs), NGOs and patient organisations has underlined the need to act and confirmed that now is the time to engage as the political commitment to fight NCDs is growing in many countries.
In just a few months, patients in Kenya have started receiving treatments, and Boston University is undertaking a measurement and evaluation study in order to measure the impact of the Novartis Access intervention on availability and price at both facility and household level. This will ensure we have an unbiased assessment of the improvements in our first roll-out country.
AfO: Looking forward, how do you see both Novartis Access – and the wider healthcare challenges that you are addressing – developing, and what specific targets do you have in mind for the coming years
HN: We believe that Novartis Access has the potential to reach 20 million patients a year by 2020. Treating 20 million patients with chronic diseases means supplying more than five billion tablets a year to these markets. Importantly, these patients will need physicians and other healthcare specialists to be properly diagnosed and treated, complemented by education around the diseases. Many of these capabilities are not consistently available in lower income countries, and will need to be built in partnership with governments and NGOs as we expand the programme.
Looking ahead, we anticipate further increasing our production capacity for Novartis Access and reaching even more patients. We also anticipate adding products in other therapeutic areas and more countries to the programme as it expands, depending on government and stakeholder demand, as well as patient need.
Novartis Access is a novel approach, and we are aiming for an ongoing dialogue with our partners and key stakeholders as we roll out the programme. Together with our partners we want to test and validate a replicable surveillance system for supply chain effectiveness and to evaluate the impact of the programme on the ground. As funding for noncommunicable disease is a major issue for lower-income countries, we will continue to explore additional partnerships and innovative financing models.
This year will be a very important year for Novartis Access to successfully implement the programme in 30 countries by 2020. In 2016, we aim to file 400 product submissions in 20 countries in order to introduce Novartis Access to additional countries in the near future.