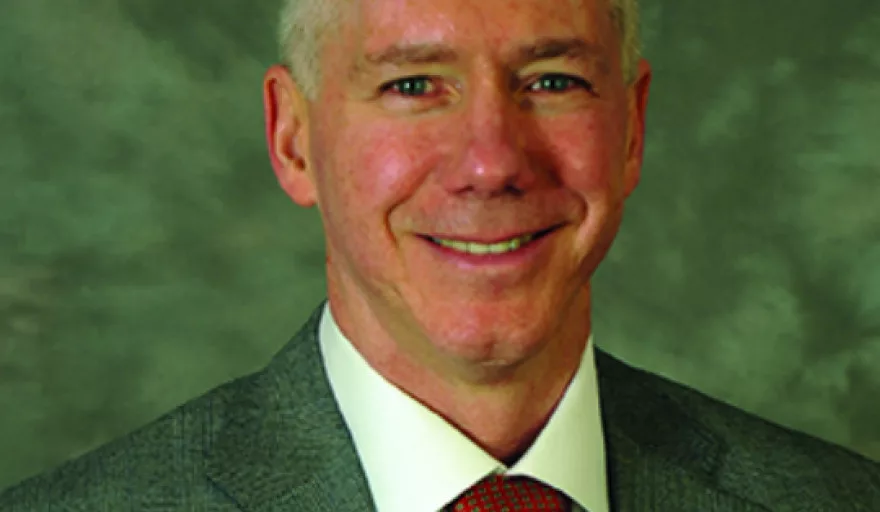 Tripp Lite, a world-leading manufacturer of IT infrastructure products including power, cooling, rack, cabling and power management solutions, has announced the appointment of Darwin Haines as its new Senior Vice President of International Business.
Haines joined Tripp Lite in 2008 as Vice President of International Business Development and after successfully establishing the brand in the Russia and CIS market, he was promoted to Vice President of Sales for EMEA and Asia. Thanks to his success in these regions, he will now take on management responsibility of all Tripp Lite's international sales territories, which also include Mexico, Latin America and Canada.
Haines' new appointment came after Bill DeCicco, the current Executive Vice President of International Business, announced his plans to retire at the end of this year.
Tripp Lite President, Glen Haeflinger commented: "We appreciate the commitment that Bill demonstrated during his 19 years of service. He has been a tremendous asset to the company and he will be missed."
Upon the announcement of his intention to retire, DeCicco agreed to stay on through to the end of the year to ensure a smooth transition of responsibilities.
Haeflinger continued: "Darwin's keen business sense and effectiveness as a leader and manager are proven. I have full confidence that he will continue to stimulate the development of our global business.
"The task of growing business in new markets, each with its own unique challenges and disperse geography, requires persistence and creativity, and Darwin has always successfully delivered results."
Already active in his new role, Haines has begun to develop new global business strategies.
"Our strategic aim for Tripp Lite's international business is to steadily grow over time by maintaining a sharp focus on key markets and business development priorities, backed by a high level of customer support," he affirmed. "In leading the broader global effort, I intend to leverage Tripp Lite's existing international resources, which include strong regional leadership, local offices and training centers, experienced sales and technical teams and a strong network of loyal partners.
"I am honored by the new appointment and look forward to working with our global partners to expand Tripp Lite's international presence."
Haines has nearly 20 years of International Business experience and more than 10 years of experience in the technology industry, working with major companies including Motorola, Actuant and IDEX Corporation. He holds a degree in Engineering and Economics from the U.S. Military Academy and an MBA from the University Of Chicago Booth School Of Business.