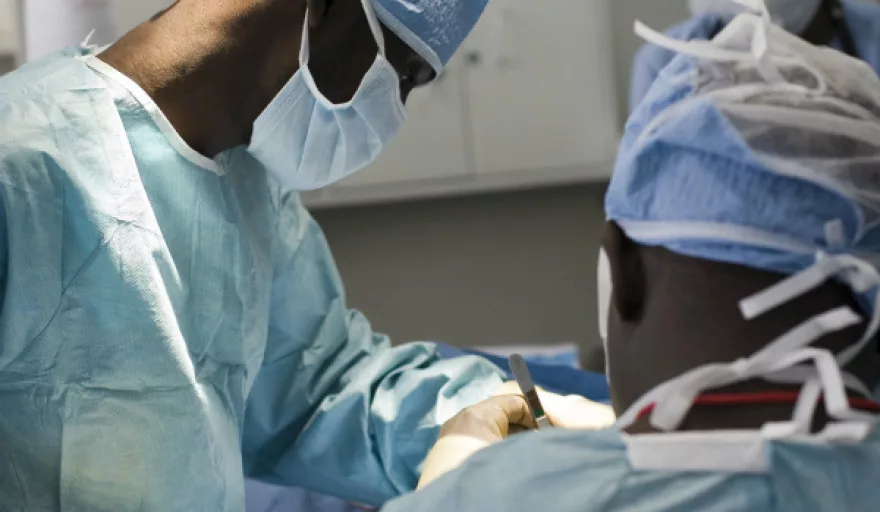 The migration of health workers from East African countries presents a critical challenge to the provision of healthcare. According to experts, it is a growing concern that urgently needs to be addressed.
September's Medic East Africa event is to address the issue head on with its 'healthcare management conference', supported by the Kenyan Medical Association. Those who attend will receive 10 CPD points, boosting skills capacities in the region. The conference will feature some of East Africa's prominent figures in the healthcare industry and further discuss the issue of 'brain drain' in East Africa.
"In order for East African countries to achieve Universal Health Coverage, we must ensure an adequate workforce in terms of their availability, accessibility, acceptability and quality. We must, therefore, seriously address the issue of migration of health workers," said Dr James Mwanzia, Chief of Party Funzo Kenya, IntraHealth (USAID).
The largest healthcare event in the East Africa region, Medic East Africa will take place at the heart of the region at the Oshwal Centre in Nairobi, Kenya from 1-3 September, 2015. The event will showcase the very latest medical breakthroughs and technological developments in healthcare, and feature the leaders in the healthcare industry in Kenya and East Africa.
Currently, the retention rate of healthcare workers in East Africa is significantly less than the World Health Organisation's (WHO) recommendations. The population ratio for all cadres is significant, and emigration only worsens the situation.
"Certain retention strategies can be put in place to address the loss of medical talent such as scaling up the training of nurses and clinical officers, continually investing in staff recognition and motivation, improving human resources management policies, practices, governance, using salary survey results and recommendations to review their structures, staff motivation, retention, and teamwork, and institutionalising staff exit feedback and acting on issues," explained Dr Mwanzia.
More than 250 healthcare and medical laboratory companies will showcase their products and services to more than 2,500 attendees during the three-day Medic East Africa exhibition. The exhibition will host leading healthcare companies such as Alvo Medical, Hill-Rom, Medel, Mindray, Olympus, and more.