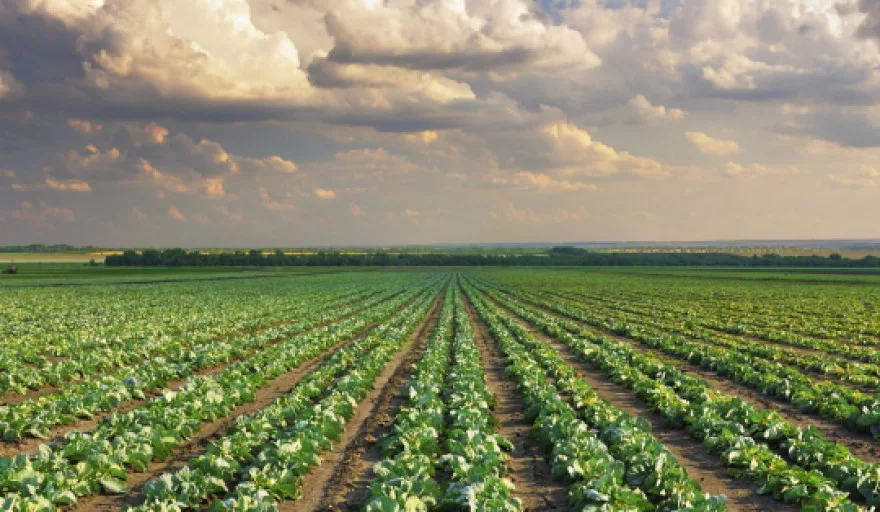 Agriculture is the world's biggest source of fresh food products, most of which also form the basis for countless derivative foods and by-products – wheat for bread, pasta and cereals, corn for staple foods and snacks, potatoes for chips and vodka, olives for oil, cocoa and sugar for chocolates and candy, grapes for juices and wines – consumer products taken for granted on store shelves yet indispensable to daily life. Africa's Big Seven (AB7), the biggest food and beverage expo on the continent, will be hosting many large international agricultural suppliers and manufacturers at this year's event.
"There are more than 300 exhibitors participating in AB7 this year, solely focused on showcasing foods, beverages, ingredients and condiments, as well as food industry services, machinery, equipment and related IT systems," says John Thomson of Exhibition Management Services, organisers of the show. "Poland, Estonia, Lithuania and the Ukraine are just a few of the many countries showcasing a vast array of agricultural products at the show."
Polfruits Sp, a fruit and vegetable supplier from Poland, is looking to expand its existing markets in Africa and will be at AB7 for the first time, displaying apples, pears, strawberries, raspberries and blueberries.
"We have a presence in North Africa and are now investigating the possibility of conducting business trade in other regions of the continent," says Managing Director Paweł Stankiewicz.
First-time exhibitor Terra Food is a major agricultural group in the Ukraine, and the fourth largest dairy producer in Europe. It produces 43,000 tonnes of cheese, 113,000 tonnes of butter products and 120 tonnes of fresh milk products annually under a variety of brands.
Something fishy – Estonia
12 fishing industry companies from Estonia will showcase a wide range of fish products. These include fresh-frozen fish and fish derivatives, fresh, frozen, salted and spiced fish products, canned fish, fish preserves, fresh and frozen Baltic herring, sprats, smelt and cold water shrimps. Participating companies include JAPS, a private fish processing company, Rai Grupp supplying Baltic species as well as trout and salmon products, and Spratfil, a leading private label seafood supplier.
Lithuanian dairy
Another first-time AB7 exhibitor is Marijampoles Pieno Konservai UAB, one of the biggest milk processing companies in Lithuania and the Baltic states. Products include cheese, condensed milk, milk powder, fermented cheese, milk butter and cream.
Milk Alliance will also showcase its range of dairy farming products at the show. Leading brands include Slavia and Zdorovo! yoghurts, while its leading cheese brands include Pyriatyn, Zlatokrai and Yagotynske.
Leading local companies
South African organic farming co-operative Danrose Farms will be at AB7. It specialises in organic and hydroponic farming of poultry, fruit and vegetables, including brinjals, butternuts, green beans, okra, mustard, spinach, green peppers, sweet potatoes and cucumbers. The Co-op also has 20,000 mango trees, two hectares of guava trees, a chicken house and piggery.
Other local co-op farm exhibitors include the Kopando Disabled Co-op, the Eleangelina Farming Project, Malukuta Farming and Nthupeni Farm and Trading.
"Agriculture and food production are amongst the biggest sectors in any economy, right up there with the mining and automotive industries. If you're in the food business, you can't afford to miss Africa's Big Seven," concludes Thomson.
AB7 takes place from 21-23 June 2015 at Gallagher Convention Centre, Midrand. For more information visit the event website.