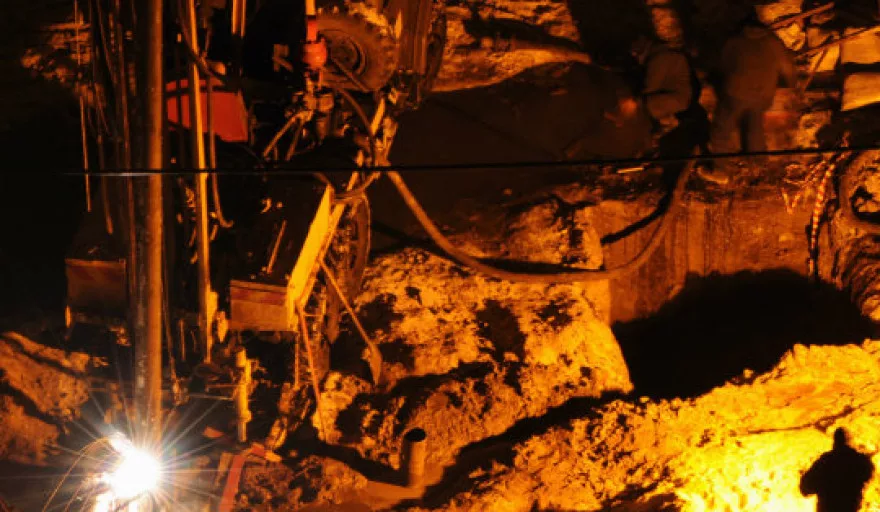 The Chief Executive of South Africa's Northam Platinum has revealed that the firm could spend R4 billion ($334 million) on shallow, mechanised mines after selling some of its stock to black shareholders.
In October, Northam, the world's third largest platinum producer by market value, sealed a R6.6 billion deal that increased its black ownership to more than a third and injected cash to fund growth and potential acquisitions.
South Africa's government requires companies to have at least 26 percent black ownership by this year.
Northam was enticed by the low risk profile of shallow mechanised ore bodies, Chief Executive Paul Dunne said.
"We are targeting shallow merchandisable ore bodies in our neighbourhood," Dunne told reporters at the listing of Northam's empowerment partner, Zambezi Platinum Consortium, on the Johannesburg Stock Exchange.
"At this stage we feel the better opportunities lie in South Africa. We would like to position the company with a diversified asset, or a diversified asset base which implies a lower risk."
Northam said in February it would buy Aquarius Platinum's Everest mine for R450 million.
Dunne said Northam was positioning itself for a turnaround in the platinum prices, which the firm forecast would happen in the next few years due to a "fundamental supply/demand deficit".
Platinum prices have been depressed by a supply glut that even a record five-month platinum strike in South Africa last year was unable to deplete.
Following the strike, rival Impala Platinum said it would sell its South African Marula mine while the leading firm in the sector, Anglo American Platinum, also put its labour-intensive Rustenburg assets on sale.
Northam sold its stake to black shareholders under the government's policy of black economic empowerment, or "BEE", designed to address the inequalities of the apartheid system that ended in 1994.