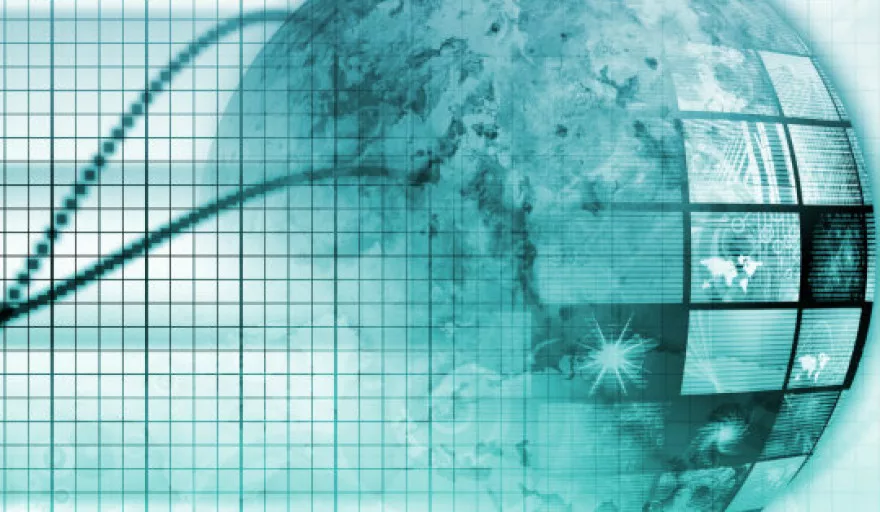 By Antionette Van Zyl, Senior Solution Manager: Data Management at SAS
Market forces are driving data awareness as businesses realise that they can derive significant value from effectively analysing data and applying the findings to decisions and actions, and as regulators tighten rules around how data should be managed.
'Big data' is still used as a buzzword in business. But data has always been available – it's just evolving as more data sources become available, such as cloud, mobile and click-stream data. And with the growth of machine-to-machine technology and the Internet of Things, even more data sources will come online soon. So how do we manage these new data types?
Proper data management starts with a solid understanding of data governance. Businesses also need strong policies that enforce rules regarding data management. Effective data governance involves people, processes and technology to ensure consistent and proper handling of data. It involves all levels of data processing, including data management, data quality, policy management, business process management and risk management.
Data should be clearly defined, secure and fit for purpose if a business wants to derive benefit from it. To achieve this level of data reliability, policies should specify how data should be captured. This quality control measure ensures that any data issues are corrected at the source and that information assets are formally managed throughout the enterprise.
Effective data governance practices require support from executive management if they are to be successful. However, many CEOs do not link data to business value, believing that data is an IT issue, while IT believes it merely supplies the data to the organisation.
Another challenge when implementing data governance strategies is that different departments within an organisation have different agendas when it comes to data. As a result, they may each have their own processes for managing data, resulting in siloed systems that don't communicate with each other and are difficult to integrate.
There is a perception that data governance is a massive and intimidating task. Businesses know they should be doing it but they don't know where to start. Data governance doesn't need to be applied to the entire organisation in one fell swoop.
Rather, when embarking on the data governance journey, businesses should start small – in a single department. Data governance requires change – change in mindsets and change in processes. It's much easier to convince staff and executives of the business value of data governance if benefits can be shown in a single area and expanded from there.
Data governance framework
So where do you start? Below, I have outlined a top-down data governance framework that will assist any business in establishing a single, consistent set of policies and processes for managing data. The good news is that data governance is not a linear process – businesses can start from the top, the bottom, or somewhere in the middle. My advice is to start with those areas that are already in place and work from there.
Plan
Determine the business' data governance readiness. Identify current high-impact projects and upcoming initiatives and link these to a strategic initiative. For example, one business strategy could be to increase customer retention numbers through a loyalty programme and setting up social platforms to engage with customers. Initiatives to achieve this could include using analytics to anticipate customer need based on behaviour trends and to tailor offers and communication to those needs.
Next, assemble a core working team that will provide oversight, manage risk and assess compliance. This group of visionaries will define the data governance charter, including the business mission, key benefits and guiding principles.
Design
Identify an initial target project, such as a customer loyalty programme. A data governance council is decided at this stage, which will serve as the main decision-making body on the project. It will also determine the decision rights, list key decisions, engage other decision-making bodies and assign accountabilities.
It's important at this stage to refine and formalise data management; this is where IT will be roped in.
Execute
Go forth and launch your data governance process! Key to ongoing success is to continually measure and refine the process, monitor progress and report issues or risks. At this stage, data governance should be absorbed into the software development lifecycle so that it forms part of all processes going forward.
Poor data governance can cause many headaches for businesses, including poor customer service, limited upsell/cross-sell opportunities, an inefficient supply chain, an inability to automate key processes, poor operational planning and execution, and, importantly, exposure to fraud and other risk.
On the other hand, efficient data governance systems present a single platform on which all different roles and departments can be supported, allowing for the enforcement of central policies and monitoring of those policies.
As a result, information is treated as a business asset and is readily available to support evidence-based decision-making. This saves time as the business knows the data can be trusted and does not need to be verified.
Ultimately, the business is able to make decisions faster, its information is consistent and aligns with values and goals, and risk management is improved – all because of collaboration and clean, valuable data.