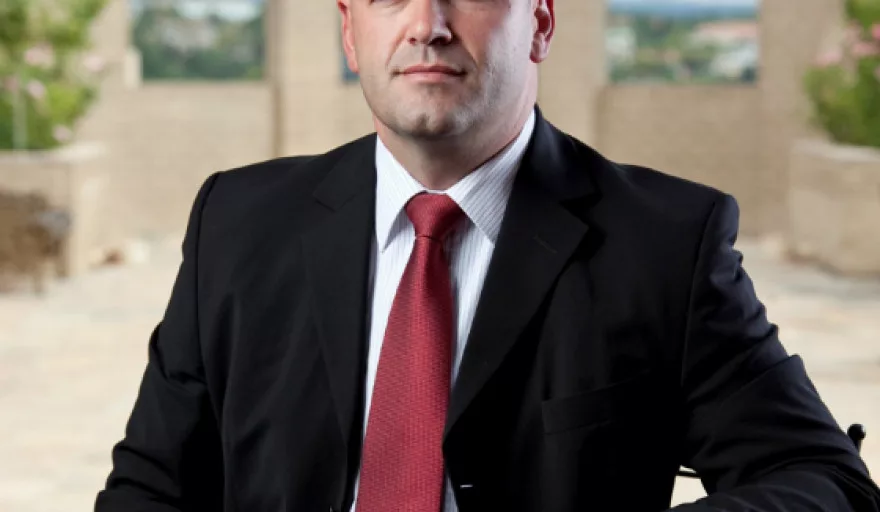 2014 saw the highest level of activity in African equity capital markets (ECM) over the previous five years, and a significant increase in both transaction volume and capital raised during 2014 compared to the prior year, according to a report issued by PwC today. PwC's inaugural publication entitled, IPO Watch Africa 2014, has found that US$11bn was raised in 2014 in the African equity markets across the continent, almost equal to the combined money raised in the whole of 2012 and 2013, which totalled US$11.1bn. During 2014, IPO activity also increased overall in number from 20 to 24 IPOs, and doubled in terms of capital raised to US$1.7bn from US$0.8bn in 2013.
The report analyses equity capital market transactions that took place between 2010-2014 on exchanges throughout Africa, as well as transactions by African companies on international exchanges.
Nicholas Ganz, PwC Africa Capital Markets Leader, says: "The performance of African markets was strong in 2014, with an increase in equity capital market activity of 40% in terms of volume of offers and 100% in terms of capital raised when compared with prior year activity. We noted a few instances of management following a dual-track approach aimed at maximising value for existing shareholders, and consistent with the growth in other forms of capital raising activity across Africa."
The report shows a significant share of capital was raised in markets outside of South Africa, with Johannesburg listings accounting for only 32% and 44% of total IPO capital raised in 2013 and 2014, respectively, a notable departure from its more prominent position in prior years.
Coenraad Richardson, PwC South Africa Capital Markets Partner, notes a counterpoint in respect of further offers (FOs), "While IPO activity across the continent increased its share vis-à-vis the JSE, FOs remained dominated by capital raising in South Africa, which accounted for 87% of proceeds in 2014. This is a reflection of the depth and stability of the South African listed company and investor base, underpinned by a securities exchange regulatory framework ranked number one in the world by the World Economic Forum's 2014-2015 Global Competitiveness Report."
Overall, FO activity during 2014 increased by 50% in terms of the volume of transactions and doubled in terms of capital raised to US$9.3bn from US$4.6bn in 2013.
Download the table "Overall ECM activity, 2010-2014": http://www.photos.apo-opa.com/index.php?level=picture&id=1694
On a sector basis, the financial services sector (which includes real estate), industrial products & services, and consumer products dominated the market, with the financial services sector representing 57% of combined IPO and FO volume during 2014. Growth in these sectors reflects shifting economic and social demographics, namely an increase in urbanisation and an emergent middle class across the African continent. By contrast, the resources sectors collectively represented a comparatively smaller proportion of 2014 activity.
Download the table "2014 listings breakdown by sector": http://www.photos.apo-opa.com/index.php?level=picture&id=1695
In addition, a total of US$1.2bn of FO capital was raised by African companies on international exchanges since 2010. FOs in this context include those companies seeking to expand their investor base by way of a secondary listing, as well as those raising further funds from existing international listings. The sector profile of these outbound FOs differs to that of African IPOs and FOs, in that the resources sector plays a more prominent role, when analysing both the number and size of the offer.
The JSE safely retained its position in 2014 as the most active African market in terms of both total ECM transaction volume and proceeds. The Tunis and Nigerian Stock Exchanges held the second position on the continent in terms of volume and proceeds raised, respectively.
Building on the strong performance of last year, 2015 is expected to be a positive year for ECM activity in Africa. This is driven largely by a combination of expectations for continued exits by private equity investors, reforms to certain capital markets legislation, and growing investor confidence in and familiarity with African markets.
Darrell McGraw, PwC Nigeria Capital Markets Partner, does note a degree of caution, "due to recent movements in commodity prices and relative depreciation of local currencies against the US Dollar, there are some headwinds that may affect the momentum of the capital markets in Nigeria and other territories heavily involved in resources. That said, Nigeria has already recorded an IPO in January 2015, and has a strong pipeline of listings likely to be brought to market later this year."
Download the report here: http://www.apo-mail.org/150202.pdf
Pictured: Nicholas Ganz, PwC Africa Capital Markets Leader