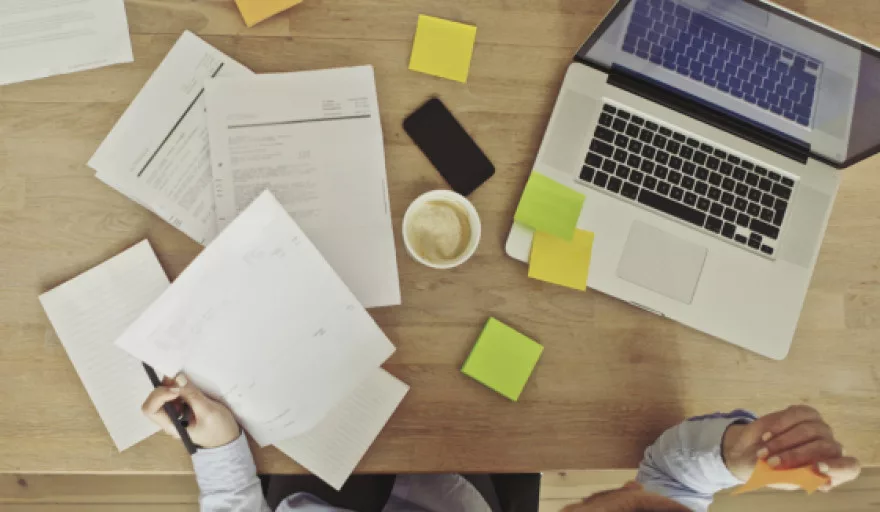 Did you know that in 2014 the world hit 52% of its entrepreneurial capacity? That's according to the Global Entrepreneurship Index, which hosted last year's 2014 Global Entrepreneurship Summit in Morocco. As this ecosystem of small businesses continues to grow and thrive, standing out from the crowd is going to become an increasingly difficult challenge. So, how can you do it?

We gathered advice from some of Africa's most innovative startups, who have either received grants from Microsoft or who have started making waves in the startup space after participating in events such as Demo Africa. Whether you are starting your own business or developing the one you already have, here are seven tips you can follow this year.


1: Under-promise and over-deliver
"Don't promise to deliver too much at once, especially if you are struggling to deliver on the smaller things. An agile way of working is the best. Deliver in phases and ensure you produce satisfactory work in each phase. And avoid raising funds when you're desperate – the terms will be harsher as investors will capitalise on your distress."
– Charles Muhindo, BrainShare, Uganda
BrainShare is an e-Learning platform that places teachers and students into one eco-system, where they can share notes, assignments, discussions and past examination papers, both online and offline.

2: Start with yourself first
"Many entrepreneurs in Africa perceive access to finance as the number one barrier to setting up their own business and focus too much time on creating the perfect business model. They need to work on themselves first because investors look at the team profile before anything else."
– Amine Chouaieb, Chifco, Tunisia
Chifco allows users to enjoy real-time energy monitoring and electricity bill savings of up to 30% with a device called the InnerJ Box.

3: Invest in training and skills development
"A great idea doesn't make a great company. You need solid business fundamentals to get it off the ground. And as an entrepreneur in Africa, your mind must be open to getting talent from any part of the world, especially if you want to compete globally."
– Abiola Olaniran, Gamsole, Nigeria
Based in Nigeria, Gamsole creates fun mobile games that have already reached over 9 million global downloads, making Abiola Nigeria's highest paid Windows Game developer.
4: Create an adaptable business plan that will grow with your business
"Business plans are important at key times of your business. They bring your ideas together. I like to call them 'snapshots of the perceptions of your opportunities at the time.' Your plan should not be rigid. It should adapt as you gain more market insight. Yes, investors want to see a business plan. They want to see you can think systematically. But they also need to your support your ability to gain knowledge and adapt. There's an art to balancing a business plan with these market opportunities. Your plan should grow as you do."
– Kaakpema Yelpaala, access.mobile, East Africa
access.mobile provides mobile technology services that digitise paper-based operations to improve data flow and efficiency. The company recently developed ClinicCommunicator, a web-based application that improves patient and hospital communication, by providing SMS-based appointment and medication reminders.
5: Hire the right people and be open about where you are
"Be open with the people you employ. Let them know they're working for a start-up. Set the expectation from the beginning that they'll have to be flexible with you. Find people who believe in your story – and who are passionate about growing it. You'll get through any problems with people like this, because you're aligned with the same end goal."
– Hugo Obi, Save & Buy, Nigeria
Save & Buy is an online savings platform that allows users to save towards a particular product they want to buy online, by helping them create an account, share their goals with friends and family and track their progress.

6: Provide solutions to existing challenges
"Undoubtedly, the best businesses in the world are those that solve problems. Africa is one of the best places to start a business because the problems – or opportunities as I see them – are calling out to innovators and entrepreneurs. From textbooks to healthcare, insurance and transport, opportunities abound. Solve a problem, and you will have a formidable business."
– Tonee Ndungu, Kytabu, Kenya.
Kytabu is a mobile textbook subscription service that allows students to rent an entire textbook or sections of textbook for any period of time – from an hour to a year – using a mobile money platform.
7: Develop tools with growth in mind
"Be humble enough to realise that every market is different. Look for similarities and uniqueness in each market, and build tools that can work across all of them. That way, when it comes to growing your business, you don't have to re-build. You can just expand. But always pilot your tools first and make sure they work."
– Ezana Raswork, Africa118, Kenya
Africa118 is a mobile directory service that gives users access to an up-to-date and highly accurate database of local services in Kenya.
by Ivan Lumala, Chief Technology Officer at Microsoft 4Afrika