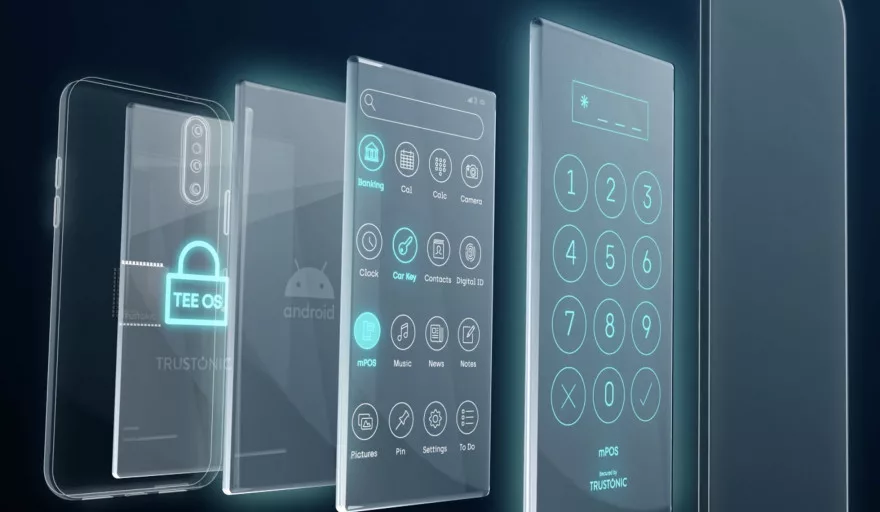 Connecting Africa
We chat with Dion Price, CEO at Trustonic, to discuss the current state of the telecommunications market in Africa today
Writer: Sean Galea-Pace
Africa is changing.
The continent is in the midst of significant transformation, with its telecoms market at the fore of this revolution. According to the GSMA mobile economy report, Africa is currently the fastest growing smartphone market in the world with around 477 million mobile phone users in Sub Saharan Africa, representing around 45 percent mobile penetration rate.
Dion Price is the CEO of Trustonic. Having spent the past 20 years in mobile operation, digital transformation, start-up, hardware manufacturer, and consulting environments, Price is an experienced industry professional that has witnessed the rise of digital transformation. Despite being born in the UK, Price has previously lived in the United States and Australia and has also been seconded to work in central Europe, Latin America, and Russia.
Based in Cambridge, UK, Trustonic was initially created from a joint venture between ARM, Thales and G&D. Trustonic builds trust in technology by embedding security into smart devices and connected cars, and for businesses to innovate and embrace new opportunities with piece of mind. Using best-in-class hardware level security, coupled with software app protection, Trustonic secures revenue, powers innovation, and ensures reliability. Today, it counts the world's leading car manufacturers, financial institutions, and mobile operators as customers, as well as every tier one Android handset manufacturer.
Africa Outlook (AO): Firstly, could you provide me with some insight into your career to date and explain how you became interested in the industry at first?
Dion Price (DP): I've always had a keen interest in how things work, but with no option to take a degree in rocket ships, I undertook a more practical course in Business Management. After graduating I made it a mission to get into technology and the mobile market particularly interested me. It was a time when the market was exploding with potential – the growth volumes were through the roof. My advice for anyone starting out a career is to look for such an industry to attach yourself to and hold on for the ride.
My first job was as an analyst for mobile equipment manufacturer Lucent (which was later acquired by Alcatel and then Nokia). It was a fantastic global role that involved learning everything I could about the mobile market and advising the rest of the business on my observations and findings. With minute-by-minute changes it was clear that we were at the start of something really special, a new era even where six months of change compared with 50 years in the insurance or banking sector.
It gave me a solid foundation of knowledge to build on – which still serves me well today.
After Lucent, I spent a number of years working in different roles across the mobile industry (at Telefonica Digital, BrightStar, WaveOptics and others), primarily in sourcing and leading device vendor teams to find the best and upcoming innovations in the mobile space.
After being fully immersed in technology for a while, I started planning a well-deserved year off in 2020 to go travelling with my family, but I was approached by the team at Trustonic with the CEO role. It was too exciting not to take on. Our plans were put on hold and I started in February just before COVID-19 took off – it was clearly meant to be!
AO: What is your take on the industry in Africa at the moment? Is it an exciting space to be working in?
DP: The African market is in a really interesting stage in its development and it has become clear over the past few years that the mobile industry has the potential to lead the digital engagement.
Much of this growth will be spurred on by operators looking to migrate their customers from 2G to 4G – a growth opportunity that is very exciting to be part of. For mobile operators, this will mean changing their current consumer proposition, to encourage people to purchase a higher priced smartphone. Device financing can potentially act as one of the ways to make smartphones more accessible.
AO: Can you discuss Trustonic's solution?
DP: Trustonic's cloud-based telecoms platform enables operators and retailers to increase and secure their revenues by offering competitive device financing deals, lowering the credit rejection rate, and expanding their customer base. By building security into the hardware of the device itself and allowing mobile operators to manage devices remotely, we reduce the risk associated with customers defaulting on their payment plans, warranty and insurance fraud, and secure the supply chain from losses resulting from theft and criminal activity.
This also reduces the cost of customer care while improving the customer's experience with clear, concise, and timely messaging sent directly to the phone, another way to encourage payment and reduce delinquency.
AO: What about discuss digital inclusion in 2020? How important is this, particularly against the backdrop of COVID-19?
DP: COVID-19 has seen a huge impact globally. Social distancing measures put in place have highlighted the value of connectivity for social and economic well-being.
A reliable internet and the importance of a robust and inclusive digital economy and a range of digital service feels vital going forward. It has never been more urgent to close the digital divide. Mobile technology is extremely beneficial, particularly where there is limited infrastructure and mobile phones enable access to a range of services, including healthcare.
Economies have been impacted at a global level and spending habits have changed due to reduced working patterns and lower income. In the context of access to mobile services, affordability of smartphones, and access to mobile technology has become even more important. Enabling mobile operators to provide device financing is now key to unlock this opportunity, growing revenues without incurring additional commercial risks.
AO: In what ways can operators be empowered to financing devices to consumers in Africa?
DP: Financing devices is one way to unlock the opportunity and make devices affordable for emerging markets. By using innovative technology solutions, mobile operators can provide financed mobile devices, without needing complex credit rating schemes. This enables them to sell higher priced smartphones and have control.
If payment is not made, the operator has full control to suspend the customers service until it has been paid. It also means that the smartphone cannot be tampered with or unlocked in the case of theft and is immediately blocked negating any resale value.
This empowers operators to offer more competitive device financing deals, minimises the risks involved, and increase access to crucial mobile internet technologies to millions of potential customers who are otherwise marginalised.
AO: What does the future look like for Trustonic and wider industry?
DP: The future is bright!
We see the market moving and the opportunities created by technology to unlock digital access to a broad range of people across the world, but it's particularly exciting for emerging markets. For Trustonic, we're well positioned to help mobile operators, retailers, and OEMs to open up access to smartphones for their customers.
In terms of the wider industry outlook, devices have changed but they have remained on a path to grow in cost even at the low end, an unintended by-product of the US imposing sanctions against Huawei which has led to a mad dash of sorts to buy up chip sets for smartphones. This has resulted in supply and demand issues continuing to drive prices.
Regardless, year-in, year-out, devices are breaking new records and so the need for more inventive ways to finance those devices rises. Especially given that disposable incomes haven't risen, far from it. The future will see the introduction of more financing options that will give everyone access to great technology, after all, it shouldn't only be the wealthy that can afford the high-end devices.
There's no sign of a slow down at all. Security concerns remain though but fortunately we're ideally placed to help customers to secure their devices and moving forwards, their digital futures.
A big prediction of mine is that we're going to see significant changes in operating systems next year and beyond. The sanctions imposed on Huawei have driven them out of the Google operating system – meaning they're missing out on 86 percent of the global smartphone marketshare. However, they won't take this sitting down. They've been busy building their own operating system – Harmony O/S – and I expect to see other Chinese handset manufacturers starting to do the same. It will be the start of a surge in development. Mark my words – 2021 will see a rise in conversations about alternative operating systems, beyond those of Android and Apple.