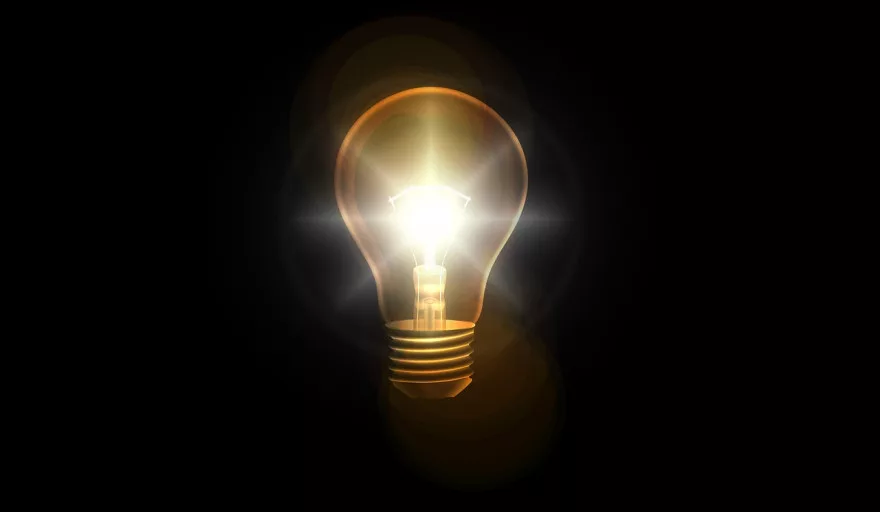 The dynamic and fast-growing DPO Group is making waves in Africa's payments market, its Co-Founder and CEO Eran Feinstein switching from a career in aviation to start his own venture

Written by: Dani Redd


Africa has one of the most underpenetrated yet fastest growing online payments markets in the world.


It expanded at a rate of around 39 percent year on year from 2015 to 2020 and, according to a recent
report
by the GSMA, 2018 saw a wave of reforms in Nigeria, Ethiopia and Egypt which could lead to over 110 million new mobile money accounts being opened over a five year period.
It is also a market that DPO Group is currently making waves in, the company recognised as one of Africa's leading online commerce platforms. Testament to the group's success is that it was recently part of a landmark deal – Network International will be acquiring 100 percent of DPO Group, which will continue operating under its own brand.


"This deal represents a significant milestone for the pan-African payments landscape and the customers and businesses we serve," explains Eran Feinstein, CEO of DPO Group.


"Combining the two companies will allow us to broaden our offering for new and existing customers, significantly improving capacity for Africa's merchants to do business, not only across the continent, but in the Middle East as well as globally."


Both Network International and Apis Partners (DPO Group's investor company) have nothing but positive words about Feinstein and his co-founder, Offer Gat.


"Eran and Offer are outstanding and visionary entrepreneurs who have built DPO into a truly world class business in a very short period of time," explains Matteo Stefanel, Managing Partner and Apis Co-Founder.


Moving business online


DPO Group is one of Africa's leading payment service providers (PSP), which works with businesses and individuals across Africa to make online payments using cards, mobile money and e-wallets.


It consists of four companies – DPO, PayGate Plus, PayFast and SiD Secure EFT – working with over 100,000 merchants ranging from airlines to restaurants, and boasts a 300-strong team with a presence in 19 African countries. These include South Africa, Botswana, Kenya, Mauritius, Nigeria, Namibia and more.


The business has undeniably grown at an exponential rate, but Feinstein's career history comes as somewhat of a surprise.


"I began my career as an airline pilot," he explains. "Then I moved into IT within the aviation industry where I gathered the necessary experience and expertise to start my own business in a sector spanning both of these sectors."


On a visit to Nairobi in 2006, Feinstein was approached by a Kenyan airline representative who wanted the technology to process online bookings from overseas – something that wasn't available in the country at the time. Feinstein and his Co-Founder Gat therefore decided to develop the technology to facilitate this request. Thus, DPO Group was launched as a PSP for airlines and has been expanding and diversifying ever since, now standing as a truly pan-African initiative.


"Our hunger to find innovative solutions to everyday challenges, coupled with an understanding of the cultural and market differences, helped us launch and build DPO into a force for connectivity and growth in Africa," the CEO says with pride.


In recent years, DPO Group has made a shift towards ecommerce, which is now a major new business vertical. Feinstein observes that this market has "huge untapped potential for growth" for two reasons: growing internet use across the continent and an increase in mobile money use.


"Africa continues to be the world leader when it comes to mobile money services. According to the latest GSMA report, 50 million sub-Saharan Africans created a mobile money account in 2019, bringing the total number of users to 469 million, or 45 percent of global mobile money users," he explains.


Furthermore, an increasing number of African consumers are accessing the internet. In 2019, there was higher internet usage in Africa than in North America, Latin America and the Middle East. But despite this high demand, African internet penetration is behind the rest of the world, something DPO Group can capitalise on.


And the demand for ecommerce solutions in Africa has risen sharply due to the COVID-19 pandemic.


According to Feinstein, new business account registrations at PayFast have increased 83 percent on last year since the start of lockdown in South Africa in March, when there was a strict curfew and countrywide travel bans in place.


"The COVID-19 pandemic is not only a human tragedy; it is also having a growing economic impact and is forcing companies everywhere to make changes to their businesses," Feinstein comments.


"SMEs are the lifeblood of the economy in Africa and many are already struggling to be visible and trade in this unusual environment, with many of their customers now staying at home."


It was this sudden necessity for consumer goods in the light of restricted movement that led DPO Group to quickly establish its online DPO Store in partnership with Mastercard.


DPO Store: building resilience through ecommerce


Back in March, DPO launched an ecommerce store powered by Mastercard's payments gateway technology, which is available in the 19 African countries the DPO Group operates in.


"We have a saying at DPO: 'If it's difficult, we'll do it immediately. If it seems impossible, give us a few weeks!' Our technology team worked around the clock to find a solution that was robust, secure and affordable," Feinstein says.


The result is the DPO Store, which develops a free tailor-made website in each merchant's own branding and includes an integrated digital payment system. According to the CEO, DPO Group aims to get this up and running within 72 hours, thereby fast-tracking a switch to digital.


Although initially aimed at essential services (such as pharmacies and supermarkets), it is now being used by all types of businesses.


"It is vital for businesses, particularly small and medium-sized enterprises (SMEs), to stay connected to their customers to ensure they can survive the COVID-19 crisis and emerge resilient," the CEO says.


Feinstein believes that, going forward, ecommerce will be more important than ever. Businesses will need to develop and enhance their online abilities to keep up with rising demand. DPO Store can help merchants overcome challenges that previously faced ecommerce in Africa – including affordability, cybercrime and poor digital infrastructure – by providing an affordable platform linked to DPO's world-class fraud prevention and risk management platforms.


Since the launch of DPO Store, thousands of transactions have already taken place. Feinstein predicts that more than 5,000 businesses in Africa will be using it. In the future, he hopes to continue capitalising on the success of the growing online retail market in Africa. But also, even more importantly, he aims to help build business resilience to any future global crises.


"As lockdown continues and once the pandemic has passed, we hope to continue to support our merchants, not only to sustain their businesses during the crisis, but also to widen their customer base and create a more resilient and futureproof business model," the CEO concludes.