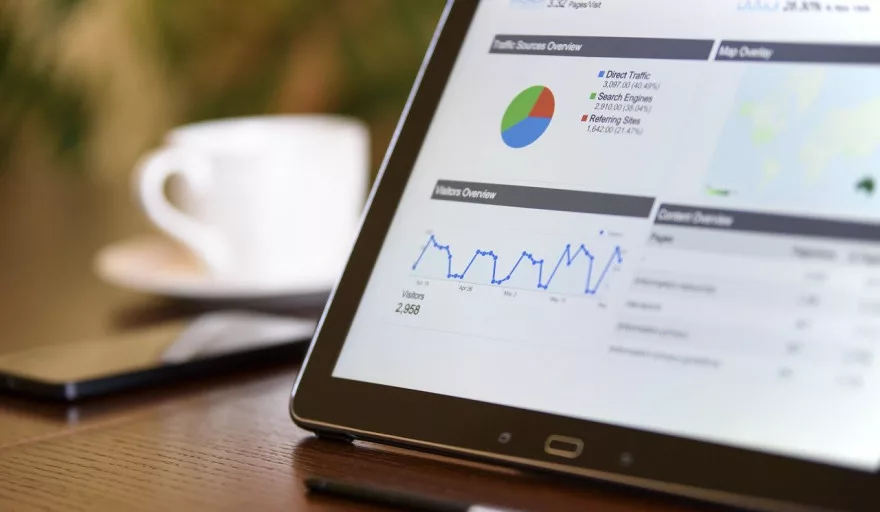 Data is the new oil' is a common phrase amongst business executives. The context is that data is seen to be the driver of the next business revolution. Nowhere is this more applicable than in modern marketing departments. Data and marketing technology have become an extension of a marketing team. Without quality data, transformed into useful insights, today's marketing generally lacks precision and context.
Organisations worldwide are allocating immense resources towards data programmes that collect and mine data. The most critical step, of course, is activating that data.
The ability to convert data into insight and activate such insight in the form of intelligent, personalised marketing strategies will separate good and great marketers. The unparalleled volume and velocity of data, combined with the marketing execution technology, is breeding a new generation of insight-driven marketers.
"I've always had a fascination with how things worked and understanding cause and effect. I've spent the last five years of my career in data and advanced analytics, which has given me sight of the machinations of some of South Africa's premier products and brands. Data tells an organisation's story and if you listen closely enough in the correct context, it tells you what should happen next," states JanDirk, or JD as he prefers to be known, Engelbrecht.
"I think my interest in how things work was built up from watching my brother, Adriaan, building and breaking things. He was really into computers and I had that second child perk of being able to watch and learn. I became fascinated with how technology could be used to solve problems. I have since been extremely fortunate to have crossed paths with talented people who have taken a legitimate interest in my development, and given me grace to fail and try again as much as I've succeeded.
"These, and others, have coached me to a point where – at 32 – I'm a mildly competent leader and professional manager," JD shares in jest, "who has been given the opportunity to set the new course for an already-great, high potential digital communication technology company."
Activating insight
The company in question? Everlytic – a business that started out in the back of a Parktown garage in Johannesburg, South Africa as a publisher-focused email and SMS deployment platform. Acquired by Vox Telecom in 2016, Everlytic now provides a marketing and communication automation platform that supports campaigns across email, SMS, web and mobile push notifications, and automated voice, to some of South Africa's largest and most successful companies, ranging from small operations to listed blue chips and multinationals.
"It was founded by a few computer science grads after the dot-com bubble burst," Engelbrecht, its now Managing Director, explains. "It wasn't a great time to be a developer back then if you wanted to eat or sleep indoors, so they created their own jobs!"
Making your own way was no easy feat at this time either. Yet, spawned from a bulk deployment platform for publishers, Everlytic evolved into a data-driven, hyper-personalised, multi-channel, communication and automation software which quickly captured the attention of the market as a platform that could create the opportunity for marketers to execute their extraordinary campaigns. And for good reason.
Engelbrecht explains: "There are some fundamental truths that all of us need to accept.
"Every business is a data business and every data business competes against others in the attention economy. Consumers suffer from messaging fatigue and there really is no place for 'ordinary' in the market.
"This demands the extraordinary from marketers in every instance, risking irrelevance or not earning into the attention sphere of their customers. Data and marketing technology have become an extension of a marketing team. Without quality data, transformed into useful insights, today's marketing generally lacks precision and context.
"Without the right tech to execute against the data insights, you end up with the inevitable question: So what?"
Rapidly developing a reputation as a firm helping others to stand out in saturated markets, Everlytic garnered further attention as it was named the third fastest growing tech company in South Africa and third fastest on the continent by Deloitte.
Even Engelbrecht himself began to acquire the firm's services.
"I was a customer first – probably one of the most demanding!" he reveals. "I've known the business for years and from a customer perspective it competed next to its expensive, billion-dollar international competitors. I always found the best value from Everlytic and admired the absolute and relentless customer focus.
"Why did I join? A multitude of reasons. This company is the continent's best kept tech secret and we have the opportunity to position ourselves as the thought-leader brand.
"When you walk into the offices, you can feel we have something special beyond the fun decor. The way people speak to each other, how they take ownership of their roles, and how the team is purely committed without resentment when things get tough… these are special things."
Delivering a counter punch
Now in his eighth month with the company, the MD hasn't looked back since, embracing everything from the Star Wars memorabilia-laden offices to what he describes as the company's ability to compete with the "international big dogs".
Placing Adobe, Salesforce, Mailchimp, and Marketo into this category, the way in which Everlytic keeps its head above water when jostling alongside these global brands is by providing unparalleled value for money, doing the basics really well, listening to customers and being proactive to launch features that match their needs, best-in-market delivery rates, all supported by authentic and legitimate customer centricity.
"Marketing tech purchasing decisions are extremely complex," Engelbrecht states. "Often, to get proper value out of a platform, you must acquire multiple components and once it is all said and done, the solution is exorbitantly expensive and often quite complex to onboard. The cost and complexity of integration means that customers are often locked into a platform. It is important to know what the problem is you are trying to solve and how you will strategically achieve this. Knowing what you don't need is equally important when choosing a platform.
"We frequently hear horror stories of customers who bought complex and expensive solutions and have been stuck in onboarding for 12 months or more, not getting value out of the services whilst being tightly locked into these platforms based on the sunken cost and the personal internal political risk linked to the expense of switching to something that would give them the value they desire.
"Of course, once installed successfully with the right operator, these platforms provide immense value… but at a price billed in millions. For most companies these global solutions are prohibitively expensive."
It is here where Everlytic bridges the gap.
"We are a trusted advisor to our customers; we stay just ahead of the features we know they need without leaking focus to unnecessary, over-hyped functionality," the MD continues. "Whilst we do the basics well and lead the market in many aspects, innovation is engrained in our DNA and we will continue to develop new features to make our customers more successful."
Through this approach, it is capable of driving unmatched service levels by delivering accessible content unique to consumer data profiles, delivered consistently across different channels and formats at a mere fraction of the cost of comparable global players.
"In my eyes, Everlytic offers by far the best value for money in the market today," Engelbrecht reiterates. "We are a challenger brand against our billion-dollar, globally-recognised competitors – and we punch well above our weight."