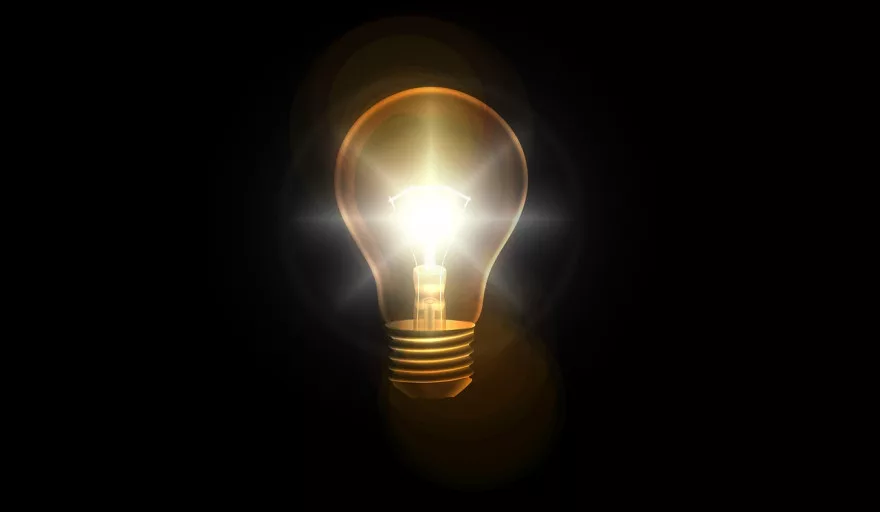 "Our purpose is to enable more people and enterprises to participate in Africa's thriving digital economy," muses Tom Cuthell, Portfolio Director of AfricaCom event organiser Informa.
"Through top quality knowledge and networking, AfricaCom equips business leaders, technology experts, policymakers, investors and start-ups to propel Africa towards the fourth industrial revolution (4IR). Bridging the digital divide, increasing IT investment and embracing emerging technologies has the potential to elevate African economies and we want to accelerate that process."
Held at the Cape Town International Convention Centre, 2019's edition will welcome thousands of industry stakeholders through its doors on November 12-14.
Here, Cuthell answers our questions on what lies in store.
Africa Outlook (AfO): What can we expect from this year's event specifically?
Tom Cuthell (TC): The key new feature this year is AfricaTech – a new part of the show dedicated to enterprise digital transformation and emerging technologies. AfricaTech will include the AI Summit, IoT World, Fintech Africa, Blockchain Africa and Data Centres Africa. We're also launching the AfricaTech Centre Stage, a second keynote stage – free for anybody to attend – covering everything from the future of work, to blockchain for business, to cybersecurity, agri-tech, digital skills development and e-sports.
The AfricaTech exhibition will be split into different technology zones so our attendees can quickly identify the content and people that matter most to them. For over 20 years, there has been no better place to meet everybody who's anybody in African connectivity and communications than at AfricaCom. AfricaTech will ensure that the same now applies to enterprise digital transformation.
Beyond AfricaTech, you can expect special features on women in tech, the implications of 4IR for the future of work, the latest on 5G roll-out, expert insights on how IT investment can strengthen African economies and 15,000 telecoms and technology professionals to do business with.
AfO: I see that AI, IoT, blockchain, fintech and data centres are key focus areas of this year's event. Can you explain the thinking behind this?
TC: Recent years have seen a surge in interest in enterprise digital transformation. Disruptive new technologies such as, AI, IoT and blockchain, quite recently considered to be 'on the horizon', are now being implemented. The same applies to cloud and data centre developments and will shortly apply to 5G. Major industries are already being disrupted and the ability to embrace digital transformation is becoming a defining feature of leading enterprises on the continent.
We aim to provide the thought leadership urgently needed in each of these areas. All these topics will be covered in depth across our 16 different conference tracks. Attendees can expect frontline emerging technology investment and integration feedback, real use cases and honest analysis that cuts through all the marketing hype. AfricaCom is unique in that it connects the dots when it comes to new technologies. In an age of IT convergence, nothing should be considered in isolation, so we structure the programme to unite every part of Africa's vast technology ecosystem.
AfO: Can you tell us more about the Sustainable AfricaCom initiative?
TC: Connecting the unconnected and applying new technologies to industries like agriculture, healthcare, education and other public services has clear socioeconomic benefits. Our objective is to empower our community to accelerate and scale this process.
Each year we support a number of initiatives that help to extract the maximum socioeconomic value from digital transformation. AfricaCom's chosen sustainability partners include Code for Cape Town, Mellon Educate and their building blitz projects, and Africa50, via the Africa50 Innovation challenge.
Each organisation has a different focus, but the common theme is improving digital inclusion and ensuring that technology investment has a positive human impact that everybody, from every walk of life, will benefit from.
AfO: Generally speaking, is Africa's technology industry where it should be right now?
TC: Yes and no. There's a lot of hype around 4IR and new opportunities associated with the application of technologies like 5G, AI and blockchain and some incredible progress being made, but work needs to be done to ensure that everybody benefits. There's no doubt that Africa has a thriving digital economy, but to unlock widespread societal benefit and economic prosperity we need a more inclusive digital economy.
Our community puts a great deal of energy into bridging the digital divide, promoting digital skills development and supporting the tech startup ecosystem, which this is reflected in the themes being discussed at AfricaCom. Africa's tech industry is expanding at a phenomenal rate so it's a very exciting space to be in right now.
AfO: Looking ahead, can you make any key predictions or forecasts about its further development?
TC: Some areas to watch are AI for enterprise, IoT ecosystem development, the impact of blockchain on banking and financial services, 5G roll-out and, of course, all the services it will enable, as well as more general themes like cybersecurity and data privacy, African smart cities and the future of work in a 4IR context.
On the AfricaTech Centre Stage we'll be challenging a panel of experts to tackle the question, 'Technology is fundamentally re-shaping the way we do business: What should enterprise leaders expect in two years, five years, 10 years and 20 years, and how should they respond?' so come along and find out!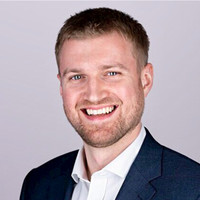 Tom Cuthell