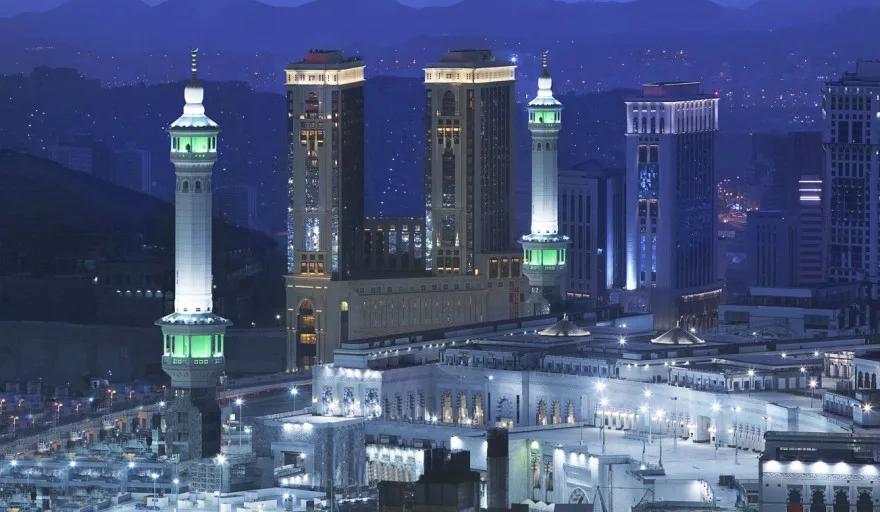 "I started a part time role in a restaurant, enjoyed it and went onto hotel school. I held a number of positions in different hotels around the world including the Netherlands, Malta, and Belgium and from there I became the General Manager of the Hilton in Addis Ababa, which was an incredible opportunity and experience for me.
"I then went to Asia for seven years and came back to Europe before I had the opportunity to come to South Africa in 2012, and the rest is history, as they say."
Jan van der Putten is a seasoned, globetrotting hotelier.
Holding the role of VP of Operations for Africa and Indian Ocean at Hilton for more than seven years and counting, he is better placed than most to comment on the trends shaping the continent's hospitality sector.
"We are seeing this current period as something of a golden age of travel globally, and that includes Africa.
"More and more people are gaining the financial means to be able to travel and we see younger generations valuing the ability to travel, experience new places and discover new cultures very highly, so the industry is on a solid footing at the moment."
The diversity on the continent and abundant opportunities to build a successful growing business lured van der Putten back to Africa, the move representing the next chapter in what has been a continuous journey of learning.
The journey to this point has also been a rapid one, not least when it comes to the growing influence of Hilton and other multinational hoteliers.
According to the 2018 edition of W Hospitality Group's Hotel Chain Development Pipelines in Africa report, last year saw a 14 percent increase in activity, the study collating data from 41 international and regional hotel operators.
This equates to a pipeline of more than 76,000 rooms in 418 hotels, significantly higher than when the study first started in 2009, which recorded planned activity amounting to 29,600 rooms in 144 hotels.
Hilton is playing a sizable role in driving this upward curve.
"We are proud of our historical presence in Africa which goes back over 60 years," says van der Putten. "We currently have 44 hotels open across Africa and with 56 in our development pipeline, we will have 100 hotels on the continent in approximately five years.
"We have long considered ourselves as pioneers of travel and tourism on the continent, often playing the role of the first international brand to locate in certain cities and helping develop them as destinations.
"If you look at places such as Cairo, Nairobi, Addis Ababa and Abuja you see how what we call the 'Hilton Effect' has had a notable economic impact on these cities, and that is something we are very proud of and are looking to replicate moving forward by continuing to break into new markets."
Indeed, Hilton was the first international hotel brand in the newly created Nigerian capital of Abuja more than 30 years ago.
The company produced infrastructure, created sewage and electric systems, built factories, paved roads and recruited team members from around the world to quickly teach locals – many of whom had never set foot in a hotel – to deliver five-star service to nearly 1,000 government officials.
Van der Putten outlines Hilton's desire to grow several of its brands across the continent, Garden Inn being a particular focus.
"Hilton Garden Inn fits in the midscale sector of the market," he adds.
"If you look at the global portfolio of Hilton, the vast majority of our hotels are under more affordable, midscale brands like Hilton Garden Inn and over the long term we see this being the case in Africa as the demographics of travellers into the market evolves."
There are currently four Garden Inn hotels (around 800 rooms) in Africa, including sites in Morocco, Kenya, Zambia and Botswana, with plans for another 14 hotels and nearly 2,400 rooms.
Much of this expansion is being led by a dedicated development team based in South Africa headed up by Mike Collini, Hilton's Vice President of Development for Sub-Saharan Africa, and the fact the company is able to enact such plans is testament to its brand appeal in the region.
Van der Putten explains: "All of our brands aim to incorporate strong elements of African culture and hospitality into their hotels. We want visitors to have an experience which reflects the destination where they are staying.
"One of the ways we are doing this is through training and development programmes to help more native talent make it to the top management of our hotels and reducing the reliance on expats. We have seen some recent success stories in this regard with our GM appointments at the recent openings in Lagos and Mbabane."
It is this opportunity for local people to build careers in the industry that leaves the hospitality veteran confident about the wider sector's impact on Africa in years to come.
Speaking highly of the region's tourism prospects, van der Putten concludes: "The tourism and hospitality industry is a real growth story – Africa is going to be the new opportunity for international visitors and internal travellers.
"This means there are many great programmes in place to develop youth and offer meaningful learning and employment opportunities. Tourism is a key socioeconomic contributor and will be a driver for growth in the near future."