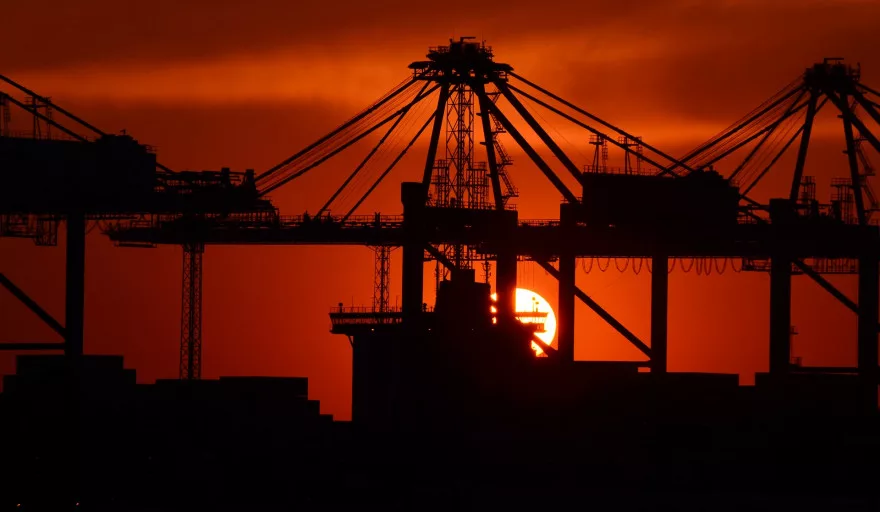 "Africa is the same land area as the United States, India, China and Australia combined, it's got 30 percent of the world's known mineral reserves, and yet it's got 75 percent of the world's poorest countries," says George Rennie, General Manager of Africa for Mott MacDonald.
Africa faces many challenges. The widespread infrastructure deficit across the continent is a major restraint on long term economic growth, whilst a significant proportion of the African population are without access to things that many of us would consider fundamentals.
However, Mott MacDonald is looking to change this.
With a team of 1,200 staff in 22 offices across Africa, the Company is playing a major role in accelerating regional development, led by Rennie himself – a man that has worked in the sector throughout his entire career.
"When I graduated I wanted to travel," he says. "I always had an interest in working in different parts of the world and I wanted to do development work. It was a bit of a regret that I hadn't done more in Africa, so when this opportunity came up it was something I really jumped at."
A refined focus
In 2017, Mott MacDonald undertook work in 44 of the 54 countries across Africa, implementing its newly outlined global strategy across these operations.
Rennie explains: "We recently did quite a bit of work on revisiting our global strategy which had been unchanged for a number of years. This entailed a bit of a rebrand; we changed our logo and our motto, but more importantly we made the decision to focus on six core sectors around the world.
"This approach has been particularly relevant in Africa as there is significant regional opportunity in all six sectors."
Shaping the mould
Working across such a vast range of sectors, Mott MacDonald has achieved a great deal across Africa over the years.
One key example, as highlighted by Rennie, was the Company's work with the Transnet National Ports Authority in developing the Port of Ngqura.
Standing as a world class deep water transhipment hub, the port offers an efficient and globally competitive trade location within Sub-Saharan Africa, situated 20 kilometres northeast from Port Elizabeth between Durban and Cape Town.
"We achieved a total five million hours of work without a single accident, which is really outstanding, and I'm particularly proud of that," Rennie explains.
Further, he recalls the extensive role that the Mott MacDonald-led consortium played in running the Shire River Basin Management Programme in Malawi.
The Shire River Basin is Malawi's single most important water source, substantially helping to uphold the country's economic stability. Lasting for a period of five years, the now completed project has improved land and water management across the country, protecting and enhancing Malawi's national ecosystem.
"The project has come to an end recently, and it is hugely inspirational what was achieved over the years," he says. "For me, it is truly heart-warming that the programme was recognised at the British Expertise International Awards 2018 within the Physical Project category."
Transcending the normal
For Mott MacDonald, corporate social responsibility is part and parcel of the business model.
"There's a crying need for infrastructure and institutional development to be improved, equally with economic growth and declining levels of poverty," says Rennie. "Are we doing that because it's good CSR, or because its good business? Well, the answer is both – at Mott MacDonald, the two aren't separated.
"In the work we're doing, the objective is to make the world a better place. In everything we do we aim to achieve sustainable outcomes, whether that be for our stakeholders or for the communities we are serving."
Such work is fundamental in aiding Africa's continental economic advancement, forecast to grow 3.1 percent this year by the World Bank. However, despite this, the Company is also constantly looking to help in other ways, encouraging its staff to get involved in local communities and initiatives to tackle problematic issues.
"The nature of our business means we are contributing positively, but we also consciously and intentionally want to do things that go beyond that," Rennie states.
"Our HR Manager Ursula Thys recently took part in a sleep out to raise funds to help alleviate homelessness, for example, whilst our staff in Uganda are delivering maths and science tutoring to schools."
With much progress having been made, Rennie hopes that Mott MacDonald will continue to empower this trend moving forward in the aim of gradually making Africa a more manageable continent.
He concludes: "Looking ahead, the point I would make is, Africa can be a very frustrating place. It's often two steps forward one step back, and maybe that's on a good day. I think we're doing some good work, but I think there's a lot more that we could do."