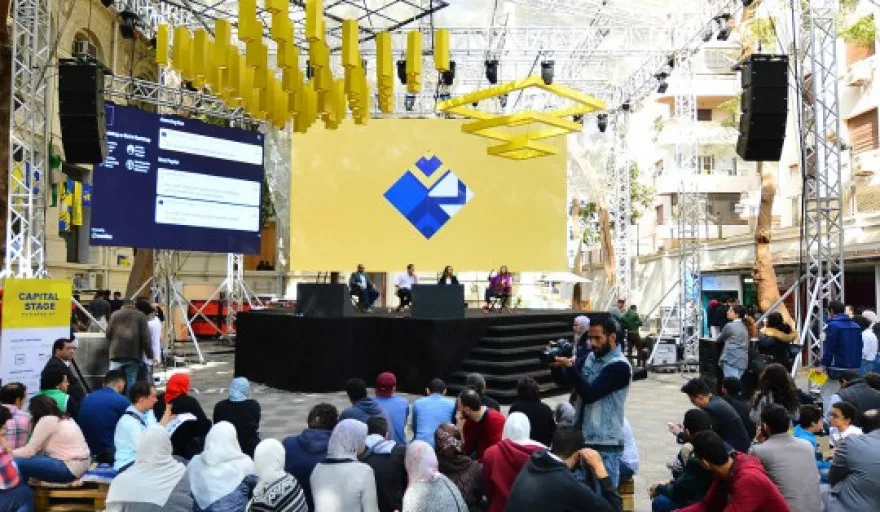 By Con O'Donnell, Co-founder and Chief Commercial Officer, RiseUp
Egyptians are known for their perseverance, and that isn't all that surprising. We're talking about people whose ancestors practiced innovative thinking in ways that perplex scientists to this day. We're talking about people who overcome multiple challenges on a daily basis; from battling insane traffic and coping with the devaluation of their currency, all the way through to trying to survive in a tough business climate with a fraction of the resources they actually need.
Startups based in Egypt are more promising than you'd think, not just inside the country itself, but in the MENA region – and very possibly, the world – as well. Young Egyptians like to strike while the iron's hot; they're finding more and more ways to exploit every opportunity that comes their way, and news headlines show that these tech-based startups aren't afraid to grab hold.
Startup Reactor Seeks Out Startups: A sign of the changing times
Following the successful conclusion of its 4th cycle with its last phase, 'Startup Nova – Entrepreneurship Explosion', Startup Reactor has accepted applications for its 5th cycle! Startup Reactor is a six-month accelerator programme designed to support innovative startups with high growth potential in Egypt. The programme is a gateway to connecting entrepreneurs, investors and mentors. Building off the success of the 2017 cycle, in addition to the main track open to startups from any industry, the programme also includes several specialised tracks run in collaboration with industry partners. These specialized tracks ensure tailored acceleration experience and provide more focused support to entrepreneurs in key emerging industries.
For example, homemade food delivery startup, Mumm raised a whopping $200,000 investment from 500 startups just this year. The startup, which connects home-based chefs with customers, is now more relevant than ever. Not only does it employ Egyptians, but it offers opportunities to Syrian refugees as well, enabling users to make money from the comfort of their own kitchens.
As for healthcare booking platform Vezeeta, the future is looking bright after securing $5 million in funding from global backers after just two years of operation. The investment, led by Emirati BECO Capital, Swedish Vostok New Ventures, Egypt's Technology Development Fund (TDF) and Jordan's Silicon Badia, will help the startup expand in the MENA region.
The people are ready
The list of successful startups rising from the Arab Spring goes on and on like this. Innovative thinking is at an all-time high, and these young leaders are continually taking leaps that are not for the light hearted.
Of course, the stories of how these businesses came to be are not fairytales. While, yes, every country has its own challenges, the situation in Egypt makes you truly admire the perseverant nature of its youth. These startups (and hundreds of others in the country) haven't had it easy. Challenges, such as deteriorating education and inferior business school curriculums still face aspiring entrepreneurs; not to mention the additional funding challenges and legal roadblocks.
What's more, young Egyptian entrepreneurs are fighting an up-hill battle with their culture. Older generations still encourage their children to seek employment either in large multinationals or as doctors or engineers; believing that these are the only 'prestigious' opportunities for their children, particularly sons. In fact, there wasn't even an Arabic term for the word 'entrepreneurship' until recently.
Add to that the fact that global interest rates are through the roof and that Egypt is now one of the 'fragile five' estimated to suffer the most in that regard, and it's a wonder these startups ever saw the light of day.
There's a need for the fundamentals of the education system to encourage more critical thinking, design thinking and innovative thinking. The people are ready; they just need guidance. For example, there's a call for a legislation and taxation framework that encourages entrepreneurs to start a business. And it's paramount that there's a change of mindset among Egyptian parents when it comes to the employment of their children.
There are a lot of needs, yes, but these wonderfully stubborn young minds keep pulling through. Could you imagine how much they would be able accomplish without all these challenges? Silicon Valley, you'd better watch out.
RiseUp
RiseUp was founded in 2013 and it has grown over the years from a grassroots movement to a global phenomenon. The purpose behind RiseUp has remained the same: to connect startups to the most relevant resources worldwide.
RiseUp acts as the glue that fuses ecosystems together to help them realise their ultimate potential. By connecting stakeholders to local and global networks, and fusing diverse talents and resources, ecosystems are enabled to accelerate, innovate, and grow.
RiseUp's mission is accomplished through their four products: Summit, Connect, Explore, and Meetup. The summit is a three-day, one-stop-shop, entrepreneurship marathon. From workshops, inspiring talks, and panel discussions to startup stations, pitch competitions, and networking platforms with industry experts; whoever you are, RiseUp will find a place for you.
Over the past five years RiseUp has welcomed 9,566 attendees, 520 speakers, 307 investors, more than 54 nationalities, 110 partners, 22 sponsors, 510 volunteers, and 190 exhibitors.