With change at the fore of the region's healthcare industry, Arjo is a company seeking expansion, looking to build on its solid base in South Africa.
INTRODUCTION
The African healthcare industry is a very exciting space but riddled with challenges," says Abdullah Ebrahim, Managing Director of Arjo Africa.
And he should know. With over a decade of experience in the healthcare industry and now in his second spell with the organisation after a brief intermission, Ebrahim has watched first-hand as the African industry transformed over the years.
"Africa is an emerging space and this means there are lots of opportunities for growth and improvement as well as space to bring more solutions that focus on improving mobility outcomes to the market," he says.
Ebrahim is an experienced industry professional who is responsible for identifying, developing and overseeing the implementation of business strategy at Arjo. His passion for the industry and Africa is evident. "I'm proud to do work that contributes to improving the lives of people affected with mobility and healthcare challenges and raising the standards of healthcare on the African continent," he adds.
Arjo offers a range of solutions that helps meet the new and evolving healthcare challenges. Its Africa office is headquartered in Pretoria, South Africa, and employs around 100 people across the continent. The company's overall aim is to help harness a safer and more efficient healthcare environment. For over 60 years, Arjo has worked closely with healthcare professionals, providing a unique understanding for everyday challenges. Its products and solutions ensure ergonomic patient positioning with medical beds, safe patient handling, hygiene, disinfection, and the effective prevention of pressure injuries and venous thromboembolism – and help professionals across care environments to provide good, safe and dignified care.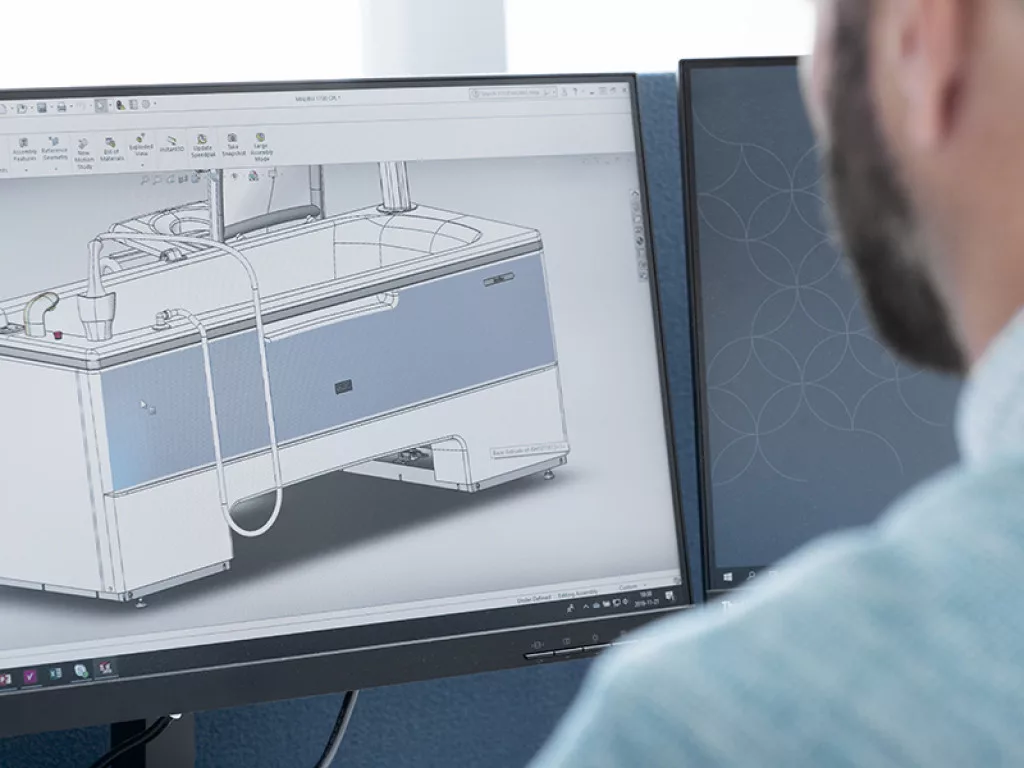 Ebrahim believes that its investments have been stable as Arjo gradually scales its operations in South Africa. "Arjo has invested steadily in building up the Africa business," explains Ebrahim. "In line with our strong global reach, we have built a strong presence across the African continent and have a strong base in South Africa that services the African continent and have specifically placed in country resources in Egypt and Nigeria as these two are major economic hubs that show great growth potential. We help to create a safer and more efficient healthcare environment by providing high-quality, dependable products that assist the healthcare professional in their daily duties, whilst ensuring maximum patient dignity and comfort."
Over the years, the organisation has partnered with the South African Public Healthcare Sector, as well as many of the private and independent hospital groups in South Africa like MediClinic, LifeHealth Care, Netcare, Clinix & Lenmed.
Ebrahim believes that having a strong presence within South Africa allows Arjo to enhance its offering through value-added services such as educational programmes and assessment services.
"In the rest of Africa, through our strong distributor networks we have been successful in securing business with local turnkey project partners in Egypt, Libya, Nigeria, Kenya, Namibia and Botswana," he explains. "With dedicated sales and marketing resources now focused on localised campaigns within the African region, our footprint is ever growing. Training and knowledge of our employees is vital. Through the Arjo Academy, we ensure that the Arjo representatives our customers depend on for support always have updated knowledge and skillsets to help in the daily use of its equipment."
"Healthcare professionals need to be up to date with the latest products and best practices to ensure the best care is given to their patients or residents," he adds. "The COVID-19 pandemic threw a spanner in the works as our representatives could no longer gain access to hospitals and care facilities to conduct training. Through global webinars and interaction platforms with key opinion leaders in the industry, our customers are able to keep up to date with relevant training and information sessions weekly."
Despite the disruption caused by COVID-19, Arjo quickly developed organisational plans in a bid to keep its employees safe and operations running as smoothly as possible.
"The COVID-19 pandemic has increased the demand for our products such as medical beds as many facilities around the continent had to scale capacity in order to service the demand," says Ebrahim. "Taking into account the necessary precautions in keeping our employees and customers safe we have moved several of our value-add services such as the education component to a more online-based solution."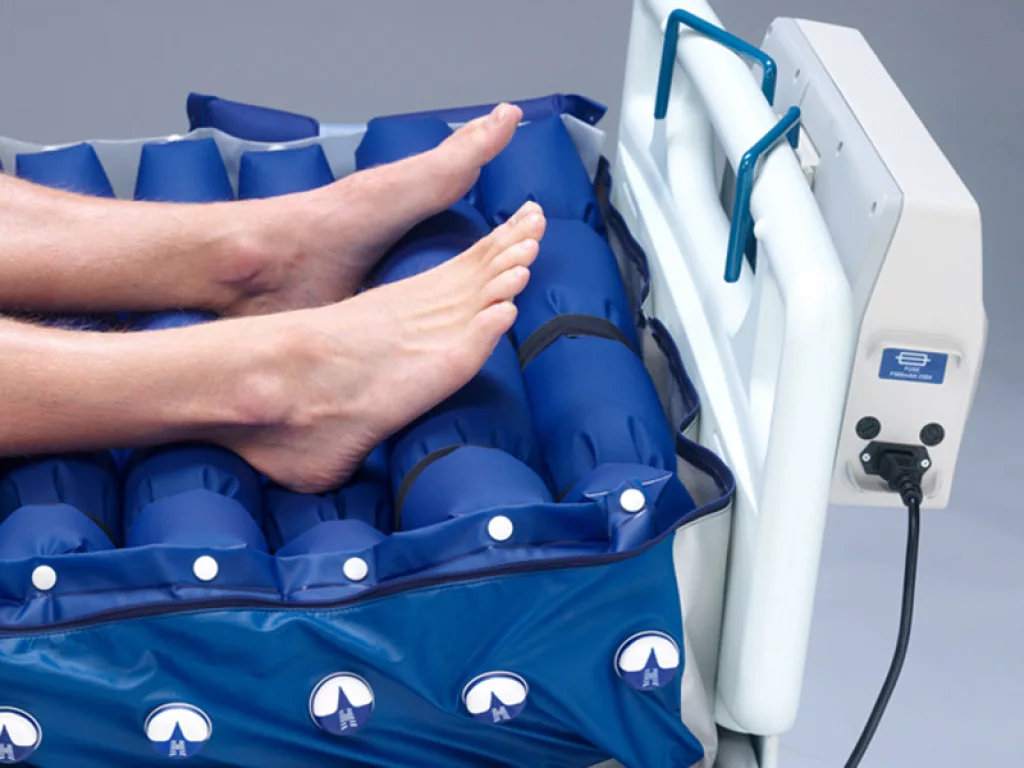 However, as a result of its robust partner relationships, Arjo could successfully meet that heightened demand of its customers despite the pandemic. Ebrahim affirms that close collaboration was essential in order to mitigate disruptions.
"Although like many organisations, capacity and logistics challenges had a significant impact on operations, we have such strong relationships with our partners that we could minimise these effects and pass on benefits to our customers," he adds.
One of Arjo's most important principles is to grow people and the organisation together. According to Ebrahim, people are at the heart of what Arjo does.
"We drive the growth and development of our employees by investing in training and education both internally and externally," explains Ebrahim.
"People are our biggest assets and therefore we continue to invest in them and drive their professional and personal progress. We also have continuous engagement platforms which allows us to constantly monitor the pulse of our people."
With the future in mind, Ebrahim has a clear idea of the next steps for his organisation, which prompts him to spell out his vision for the coming period as the conversation draws to a close.
"Over the next year we will have a specific focus on diversifying our presence in the long-term care segment," he notes.
"We can specifically offer value to this segment through our tailored solutions offering and raising the level of care provided in these facilities. In terms of the markets outside of South Africa, our ambition is to continue to invest in these markets to build local presence as well as strengthen the partnership with our customers in these countries."