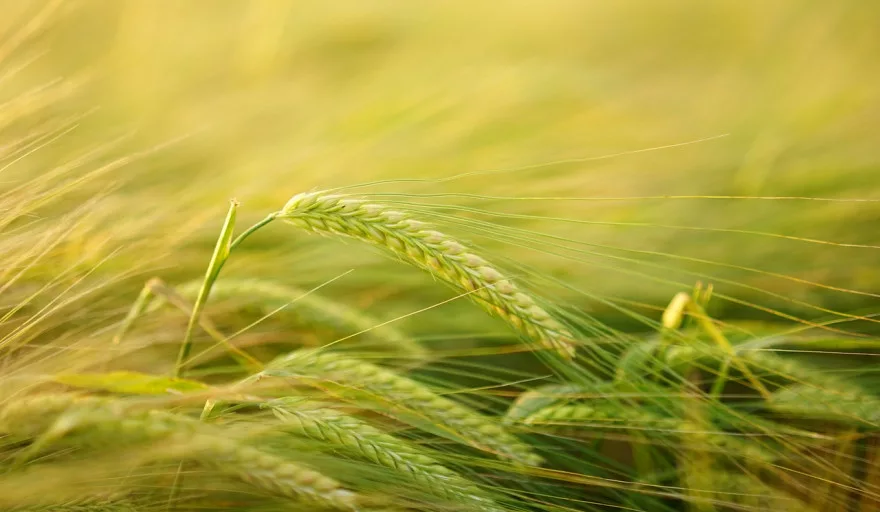 ABB is officially changing the world. Ranked eighth among the top global companies that help the planet and tackle social problems by Fortune, the pioneering technology leader has been innovating for more than 130 years.
From automotive and mining to rail transport and wind power, the Company has been supplying industries all over the world with automation and smart technologies designed to boost productivity.
Africa's food and beverage sector is a relatively new addition to this list, but one ABB identifies as carrying enormous potential. If AGRA's forecast in its latest Africa Agriculture Status Report is correct, then businesses will seize opportunities worth more than $1 trillion a year by 2030 as imports are substituted with locally-produced food.
Linda Eales is ABB South Africa's Regional Industry Manager for Food and Beverage, responsible for growing the Company's operations across 12 Sub-Saharan nations.
READ THE LATEST AFRICA OUTLOOK MAGAZINE HERE
A former Schneider Electric veteran of 11 years, Eales was lured away by the opportunity to work with another renowned global brand, one which recognises the need to introduce smarter ways of producing food and drink across the African continent.
"There is huge potential here in light of automation and replacing manual processes," she says. "There is also big potential in terms of food resources in Africa, and we're only just starting to realise this opportunity.
"Multinational companies are acquiring and investing in smaller enterprises. They can see the promise and are building factories, expanding operations and upgrading machinery as a result."
Untapped potential
Eales is in no doubt that Africa's food and drink manufacturing represents enormous promise.
For instance, in Nigeria, by far Africa's most populated country, it is estimated that $10 billion of food export revenues have been lost due to underproduction.
"ABB is a perfect fit for the food and beverage industry," Eales says. "We probably have 99 percent of the electrical and automation applications that this market needs to thrive. If you look at current trends, issues such as productivity and health and safety are right at the forefront. We have solutions to these problems."
However, maximising this potential will not be without its challenges. Spiralling consumer demand for both variety and quality at reasonable prices places pressures on manufacturers to keep their offerings relevant and efficient, while ever-evolving techniques require almost constant training.
Eales continues: "Level of service, skills and speed are among the biggest barriers facing the market at present. Customers expect very quick turnaround times, so companies that can produce quickly and cheaply will gain a better grip of the industry."
Education in automation
This is where ABB's knowledge and experience comes to the fore. Consultancy services form a key part of helping African food and beverage producers get up to speed on the sorts of technologies that could optimise their operations.
Manufacturers today are faced with managing multiple complexities in parallel, from faultless safety and hygiene to 100 percent traceability.
Add in the challenges presented by African climates, politics and inconsistent infrastructure, and the need for flexible, cost-effective production systems becomes all the more paramount.
"We are providing more and more consultancy and training services to the end user," Eales says. "Client companies looking to expand operations do not always know what they need, so we can add a lot of value here."
Uptime
From smart sensors and robotics to real time information gathering, Eales cites many ways in which ABB technology is helping African producers.
The area of predictive maintenance is one such example. "Harvesting information from systems and devices is critical for food and drink manufacturers," Eales states. "The trend is very much towards repairing these machines via the cloud, and this is one of biggest areas ABB can add value, not least because of our ongoing collaboration with Microsoft.
"For instance, in refrigeration, compressors are an important component, and losing one of them can lead to having to waste food products, which results in loss of time and profit. With a predictive motor sensor, customers can monitor the state of the equipment and predict when it will need maintenance or replacing.
"The same logic can be applied to energy usage, which is critical given that the cost of electricity to producers is huge."
As Eales eludes to, key to maintaining uptime is a stable power supply, a common problem facing industrial operations in many African nations.
ABB's microgrid is an off-grid energy storage and distribution solution which safeguards against electrical outages, a system the Company is looking to roll out extensively across the continent given its potential to harness the power of solar.
"We have good orders on the books, especially in the beverage industry, but again this is about education and telling companies about the long-term benefits to be had from investing in solar," Eales adds.
"This is certainly an area ABB is targeting, as unstable power supplies present big problems to manufacturing operations. Being able to tap energy from a natural resource will only help this situation."
The digital age
Asked what trends will drive the future development of the industry, Eales quickly states the growing influence of the digital consumer.
In an age where unprecedented choice, value and convenience are demanded by customers leading increasingly busy lifestyles, it is imperative that Africa's food and beverage industry can make their offerings suitable to this evolving demographic.
"Consumers are driving diversification of products, and platforms like social media are helping companies to quickly gauge what is popular and what is not," Eales says. "More and more people are moving into mid-income sectors, and this is fuelling demand for better food and drink products."
And it is this emerging band of mid-income earners that fuels Eales with optimism about the future of the continent and its food production, although clear and obvious challenges still remain if Africa is to catch up with other parts of the world.
She concludes: "I am very optimistic. Clearly there are political and natural factors that may present challenges, but if you stripped that away and lived in a utopian scenario, the eyes of the world would be on Africa in terms of food production and growth of food production."